Showresults Chyulu-litter:
Hunting Prides Chyulu Chambo
11.05.08 - Norwegian Ridgeback speciality show;
1JK, 2JKK, CK, 4BHK 12 months, excellent type, symmetric outline, exc type of head. Bite, ears, eyes corr. Corr neck and topline, corr chest and forechest, very good angulated. Corr in stand, moved free and powerful.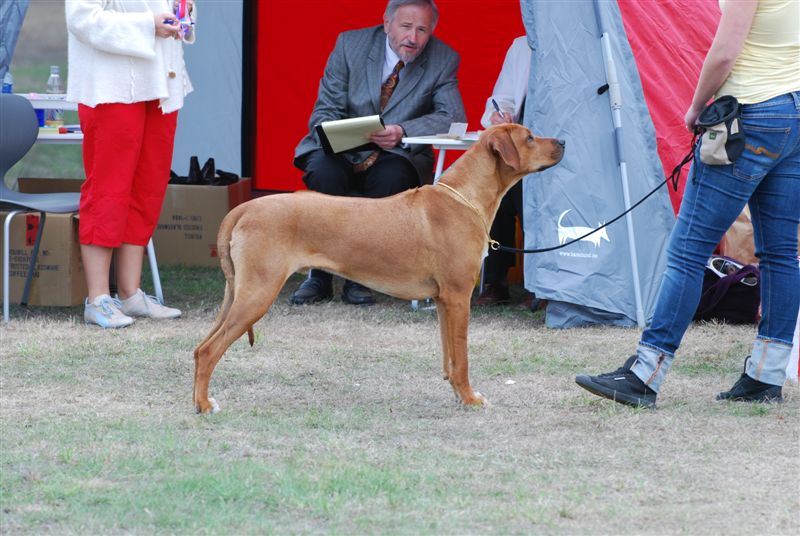 Photo, Mona Hansen.

10.11.07 - Kongsberg Hundeklubb, ;
BOS puppy Very good size and bones and angles. Corr. bite. Bent long neck. Low back. Very good compact feet