Disco Dancer (e: Sir Cisco, ue: Golden Moondancer), born 17th of May 2012
September 2014: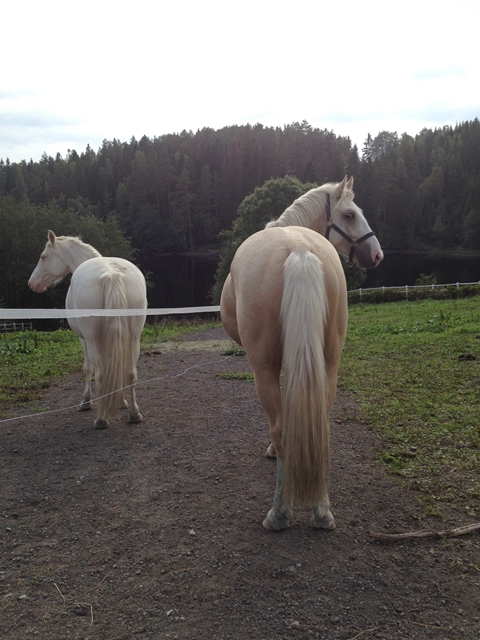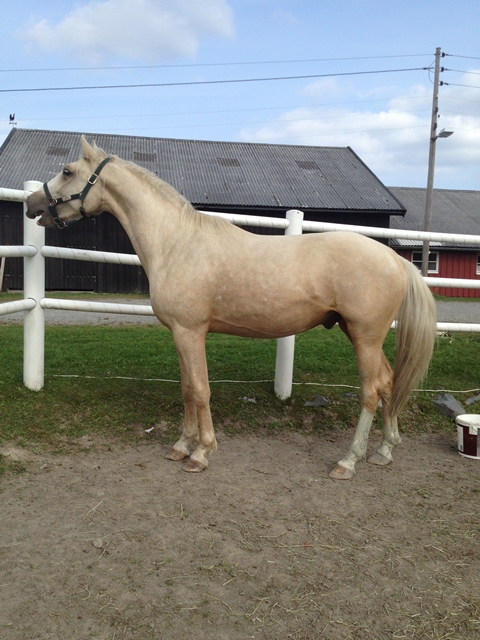 May 2014 - 2 years old: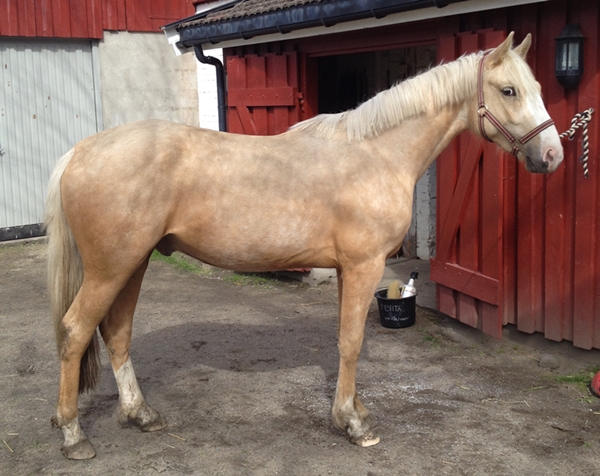 April 2013: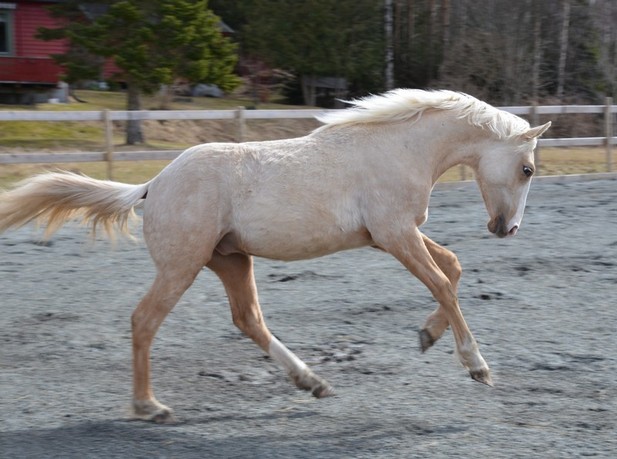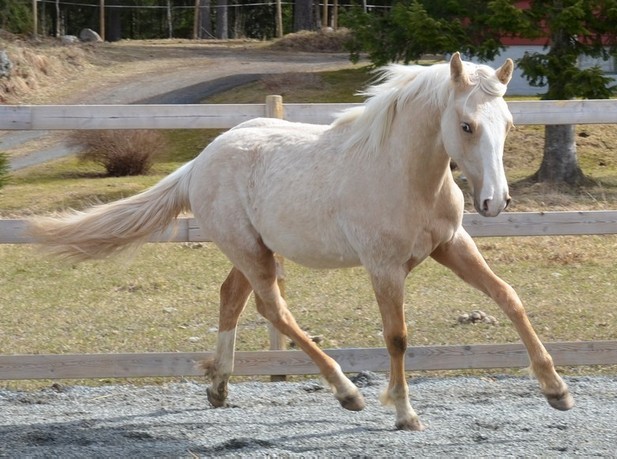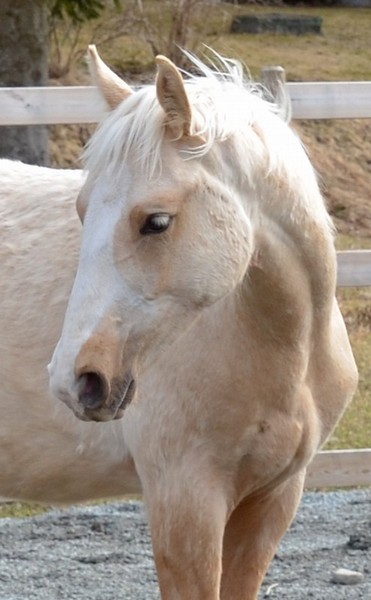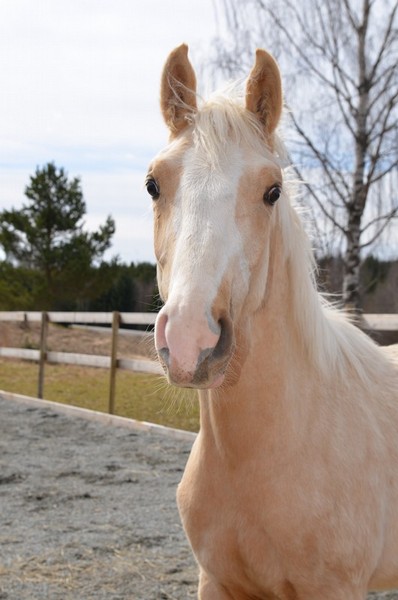 February 2013: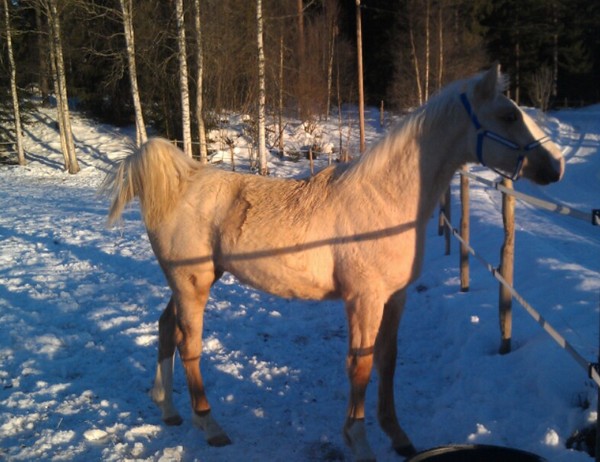 July 2012: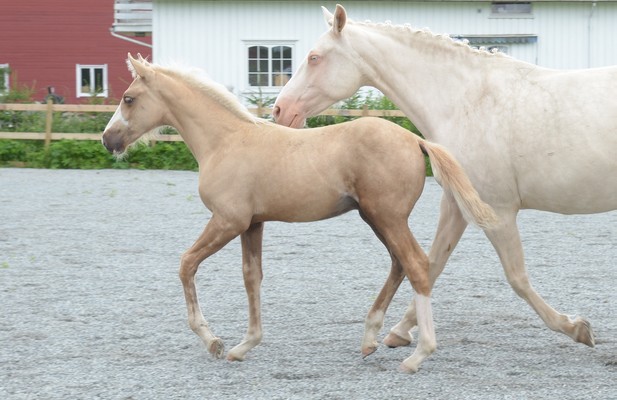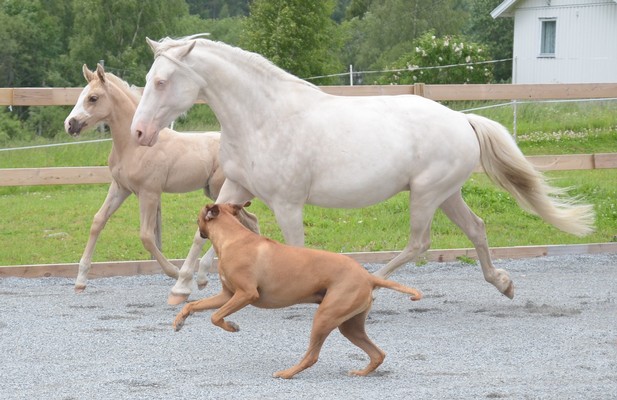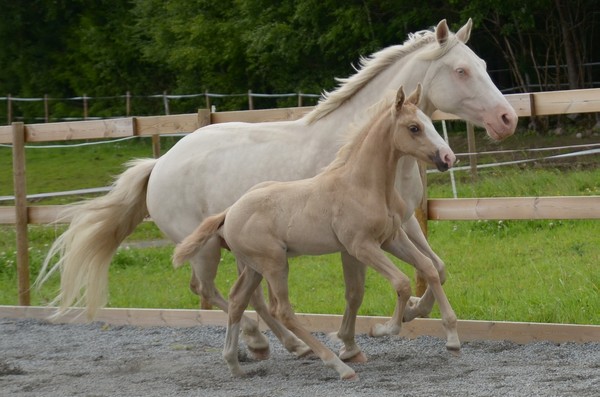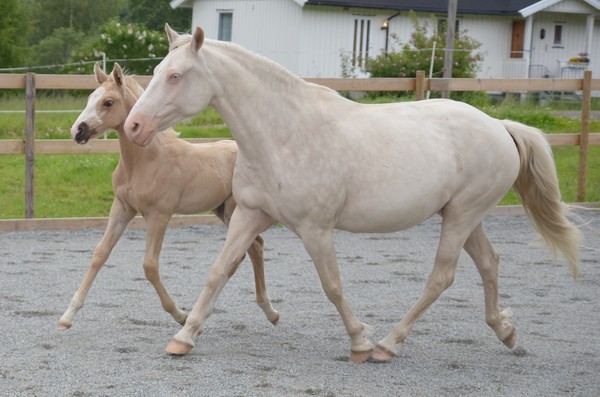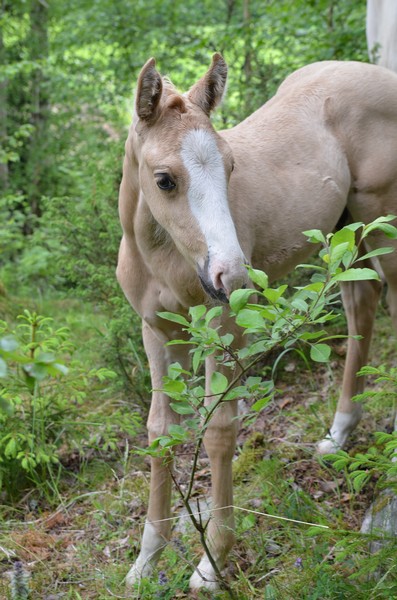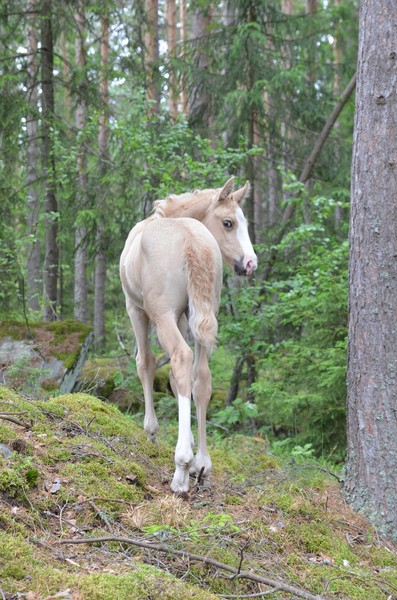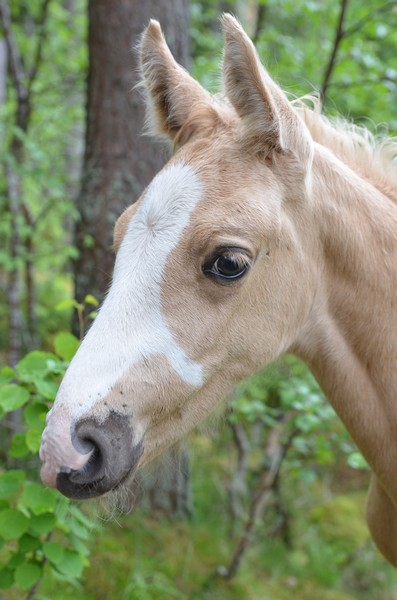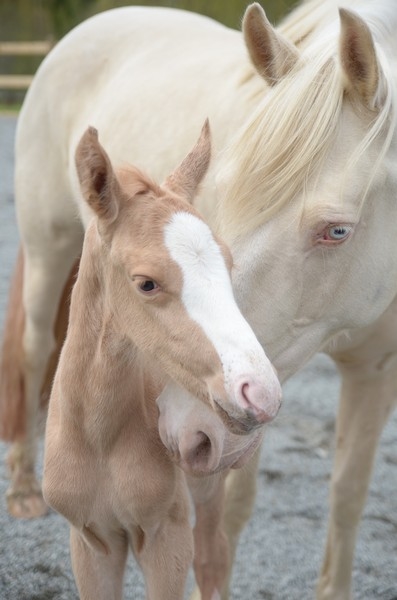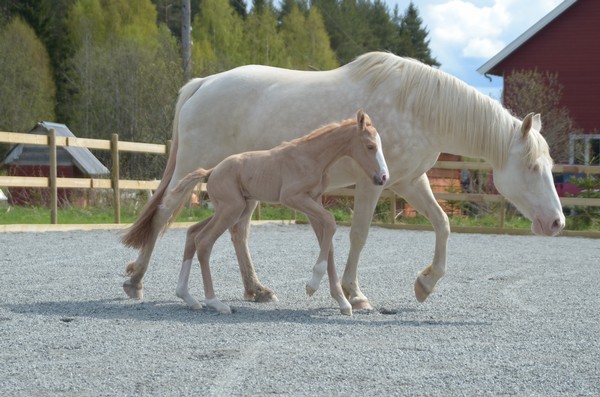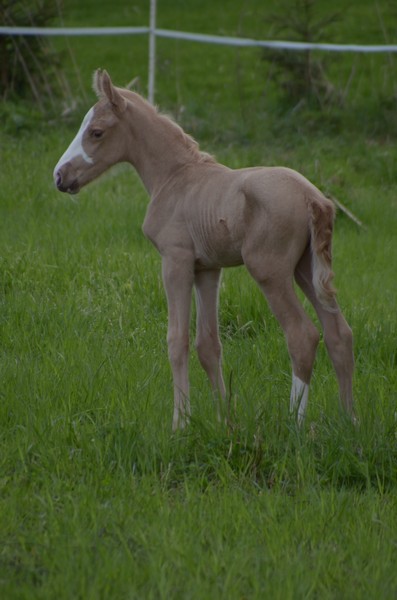 Mare: Skoglys Dolce Vita

146,5 cm, born 2002

More about Evita here.

Evitas dad; Golden Moondancer

Stallion: Sir Cisco

163 cm, born 2006

More abour Sir Cisco at Bråten Gård or Stutteri ML

Sir Ciscos dad; Sanscisco
Sir Cisco is not only a proven stallion, trough his very good results in eventing and through several foals, he is also of a very good breed type that I think will match Evita very well. He is elegant, yet strong, with nice, straight legs and very well proportioned. That he has his nice colour is the icing on the cake, and combined with Evita's cremello colour, the foal will have 50% chance of tobiano pattern, on either palomino, buckskin or smokey black background. Evita's heritage is strong in both dressage and jumping, and she herself is a keen jumper, even with a novice rider in the saddle. I think the temperament is of utmost importance for a sporting horse (or any horse), and so I think this combo will give cool but willing, eager and forward offspring with much to offer either in dressage or jumping or eventing. Plus a great colour!! Health wise, both parents are super healthy, and have never suffered from injuries or sickness of any kind.
Sir Cisco did great in the German Bundeschampionate in 2011, where he won his class in the qualification, and later finished as #6 in the finals. He has been noticed for his qualities in the sport and has been mentioned in two German Magazines, and this only in October!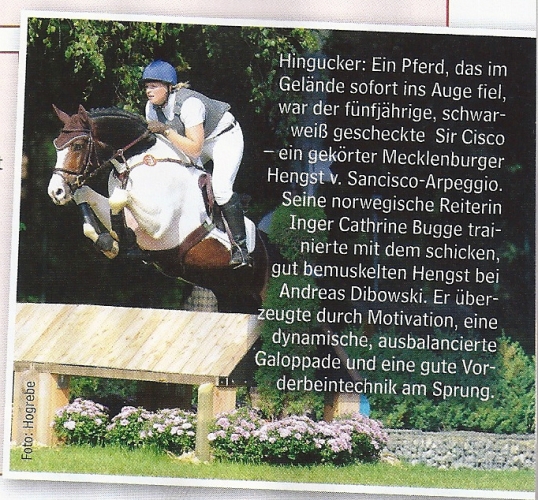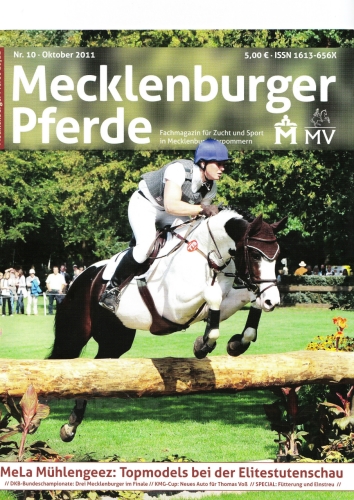 Pics from the Bundeschampionate, all photos courtesy of owner Lillian Strand: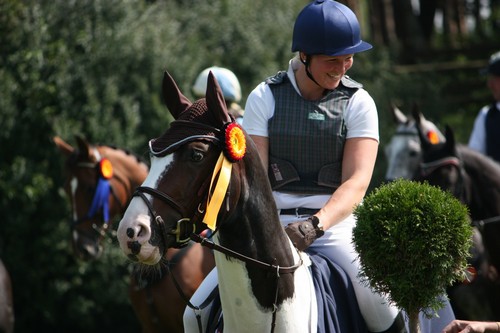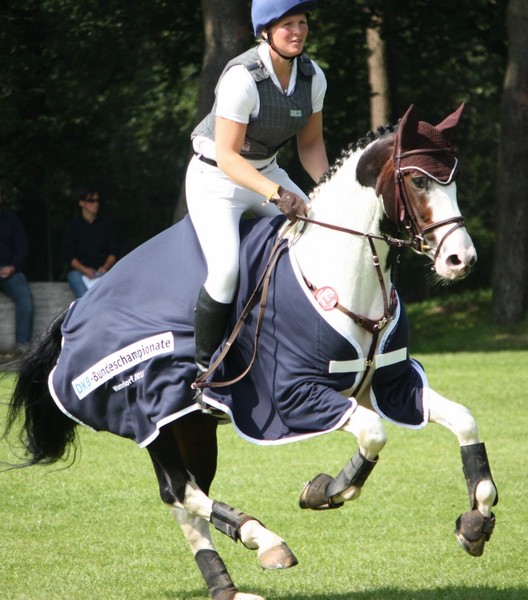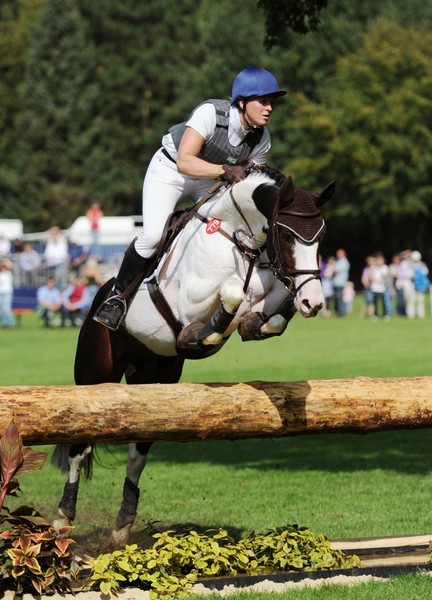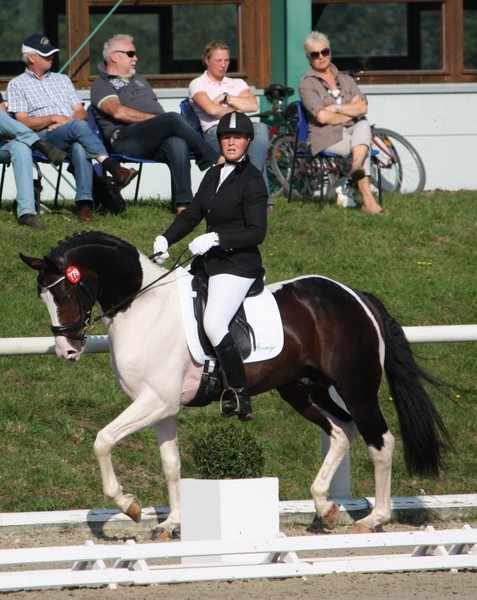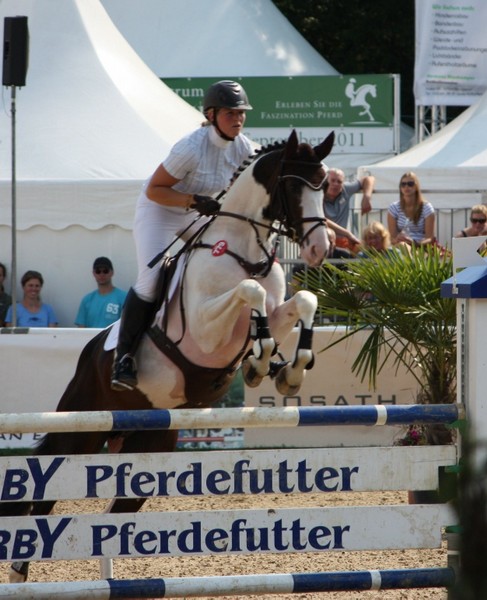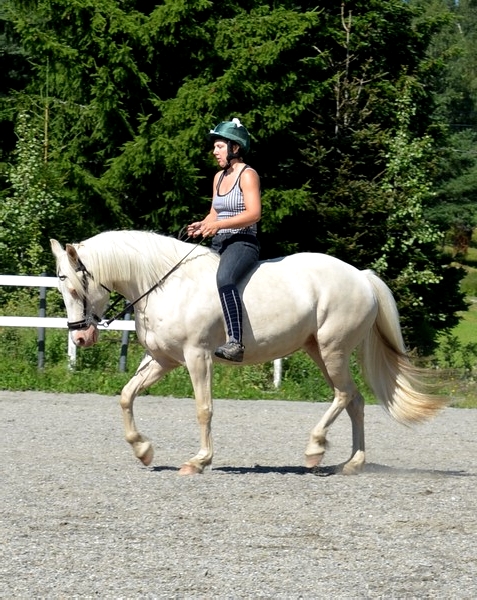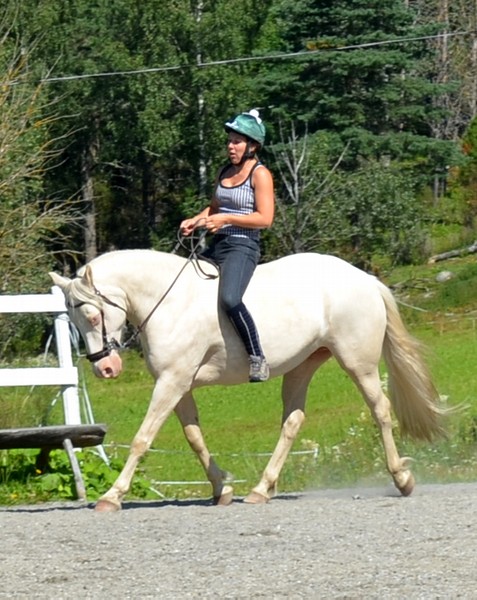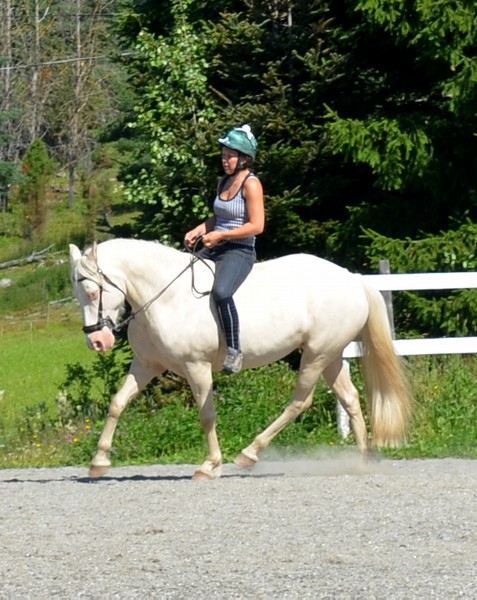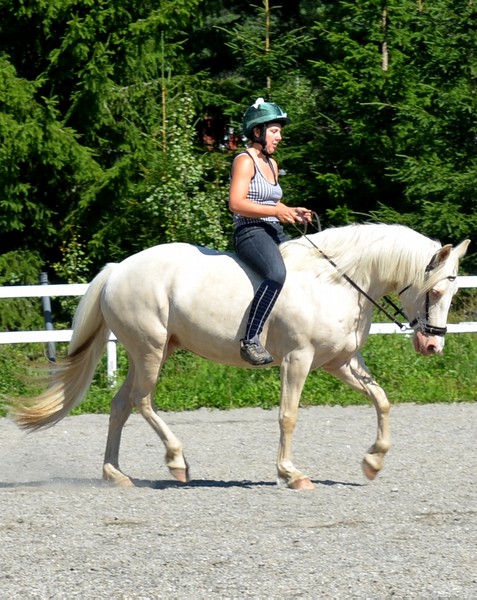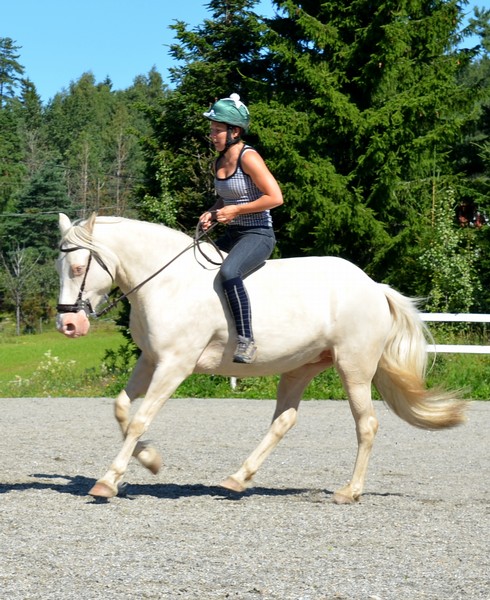 Pedigree for the foal:
Sir Cisco
Sancisco
Sandro Hit
Sandro Song
Loretta
Rosefee
Rohdiamant
Fauna
Florida E
Arpeggio
Acord II
Perle
Pensylvania
Polany
Kentucky
Skoglys Dolce Vita
Golden Moondancer
Golden Moonlight
Golden Dancer
Eileen II
Valencia
Valentino
Sally
Stegstedgaards Dominique
Horsemosens Zig Zag
LI Møllegård Nero
Horsemosens Belvira
Stegstedgaards Primadonna
Exmoor Staldens Pascal Paoli
Ih du Milde af Stegstedgaard
Phone: +47 97 12 35 35 or mail: kennel@hunting-pride.com
If you have entered this page through Google or other search engines, use the link below to get to our mainpage and have the full menu of choices.