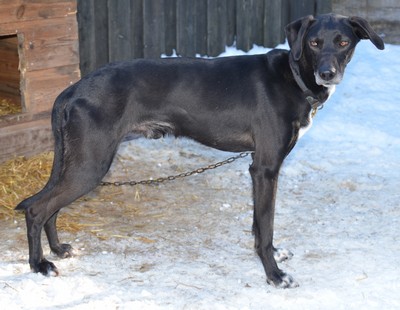 HP Pund 10 (Fun Racing Brimi X Com), 26 kg - Pund is a very good lead dog, one of our best! He has been a main race leader the past three seasons. NC 2012. Will only be considered to a five-star home where he will stay the rest of his life. He is the kindest soul on four paws <3
Pund er for salg :
Pund er en av våre beste lederhunder gjennom tidene, passerer alt, alltid. Må tilvennes skiløpere, da vi ikke kjører i skiløyper og han var litt skeptisk til staver under løp da vi lånte han bort i 2016. Antakelig helt uproblematisk tilvenning om man kjører sammen, en skiløper og en med spann og foretar forbikjøringer på en treningstur. Blir kun vurdert til femstjerners, varig hjem, der han får bli resten av livet.
Ta kontakt om du er interessert!
Contact us if you're interested!
Do not hesitate to be in touch if you are interested in any of our dogs!
Ta kontakt per mail eller telefon + 47 971 23 535 dersom du er interessert i hundene!