15.11.14 - Nordic Winner show, Jelena Kruus
Exc, 4AK, CQ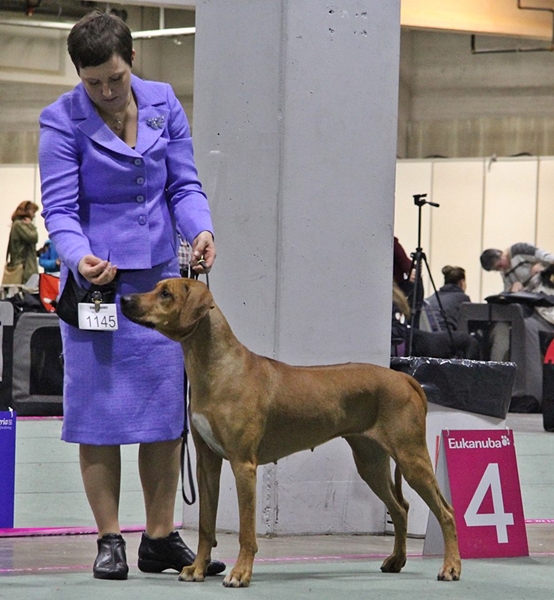 14.11.14 - Norwegian Winner show, Jacki Jackson
Exc, 2AK, CQ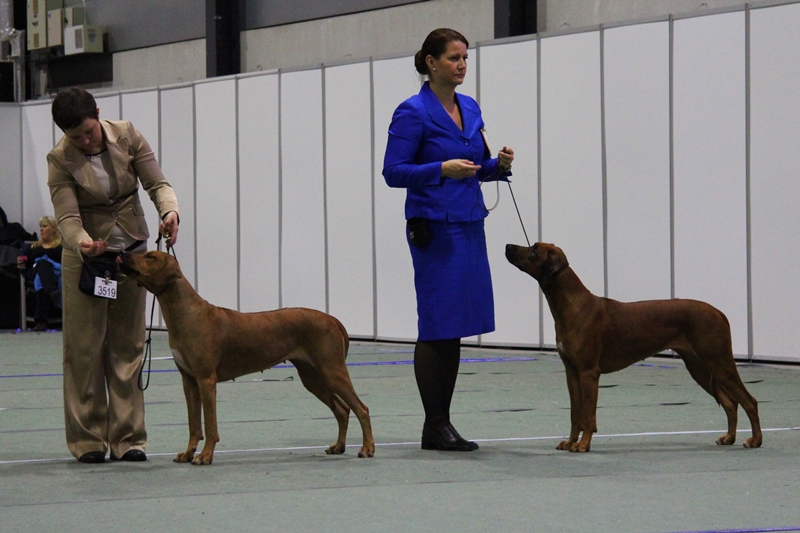 26.01.13 - NSBK, George Schogol
Ecx JK, 1JKK, CQ, CC, BOS 17 m, Lovely type, beautiiful young female, exc neck + shoulder+ topline. Ecx front + underline. Very carismatic movement + attitude.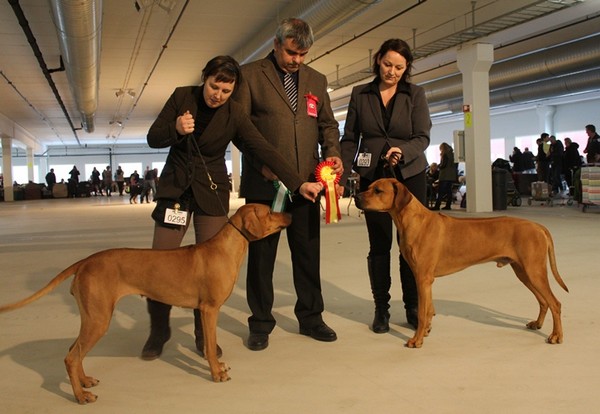 14.10.12 - NKK, Josť Homem de Mello
VG, 4JKK Fem head. Well set ears. Some missing teeth. Corr neck, nice front. Ribcase could have a better shape. Well def crowns. Topline could be a little bit more level. Nice rear ang, moves w drive and happiness.
26.08.12 - KFGoF, Niksa Lemo
Exc, 1JKK, CQ, BOS, CC Very nice type, feminine. Corr head, exc developed body for age. G ridge. Nice hind ang.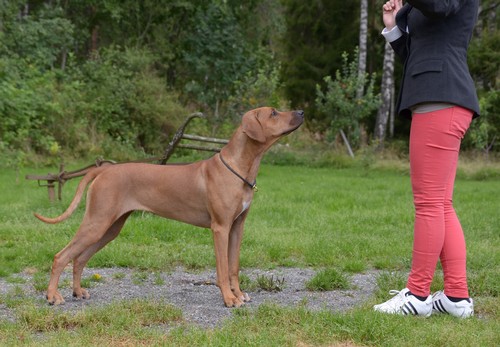 29.07.12 - MOHK, Ligita Zake
VG V fem bitch, powerful enough. Could have stronger muzzle, missing several teeth. Straight enoough topline. Eough vol og body, corr ang. Enough filled out forechest. Could show her better in movements. Corr temp. Needs time to mature.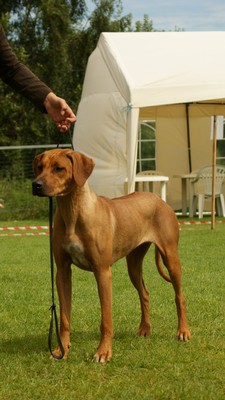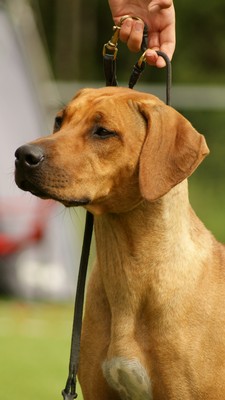 Elisabeth Aune Moseby
29.12.11 - NDK, Marja Talvitie
#2 in class Very good breed type. Nice head, exc neck. Very good ridge. Very well angulated in rear, nice paws. A bit higher in rear. Nice coat and color. Need time to develop.