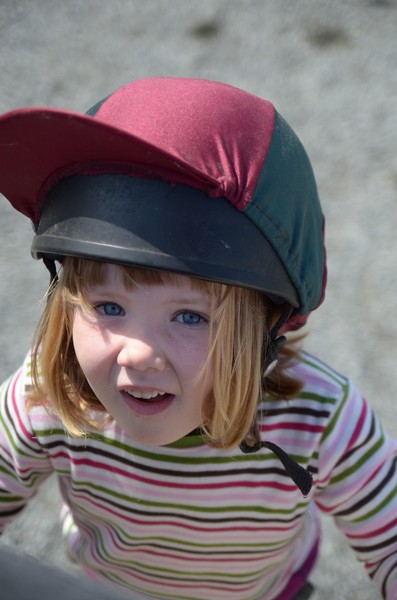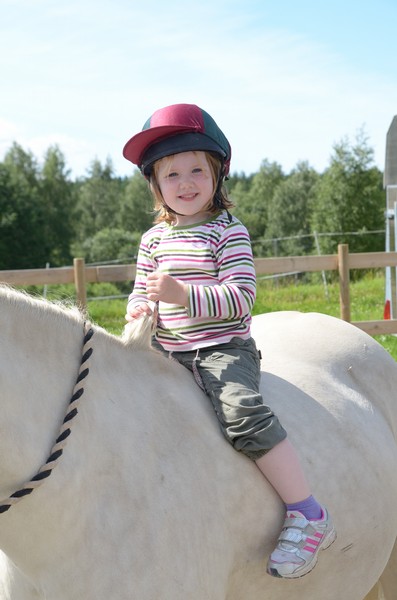 Su was with me the first half of the week, and she was very clear that we had to take a ride with dad as a photographer when he came to pick her up ;.-) Just to show him!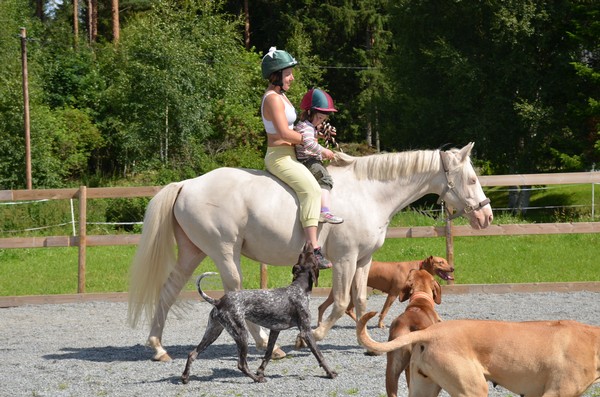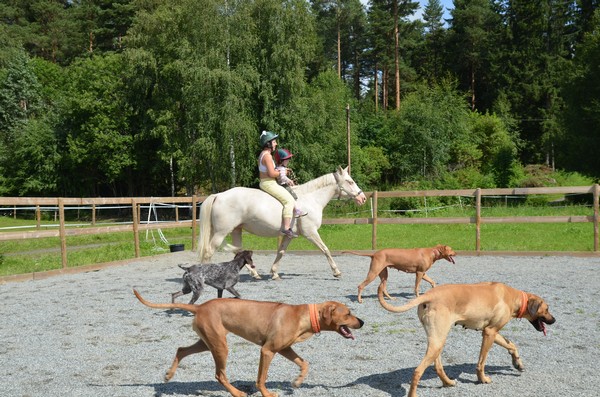 She thought walking was slow and demanded that Evita "ran" some with her as well (she saw us training the day before ;-))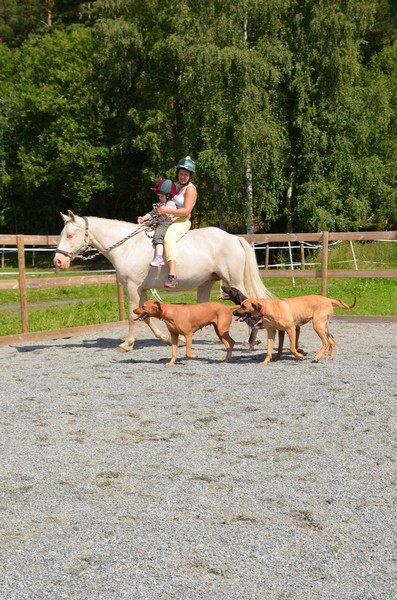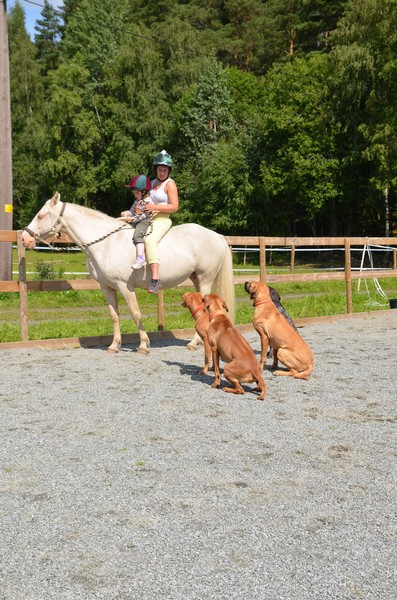 And the dogs are nicely behaved, all four doing heel by the horse ;-)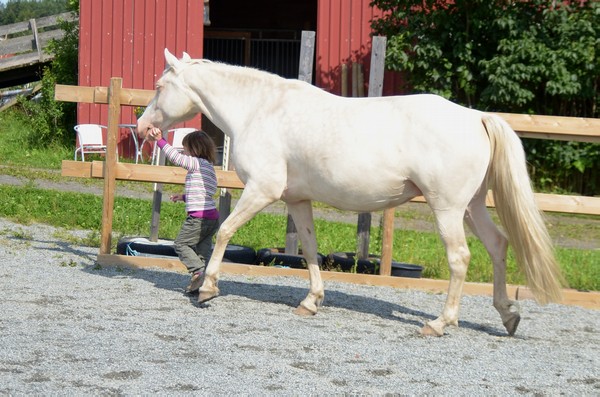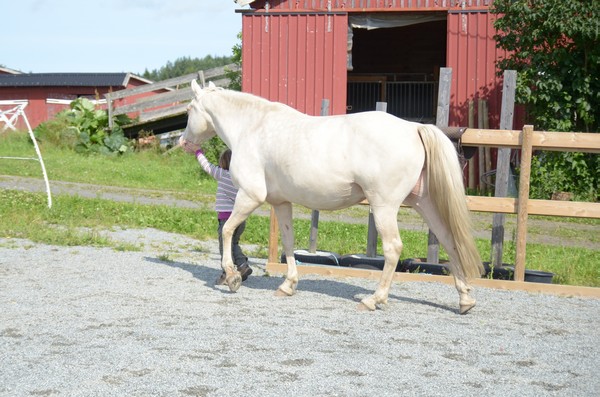 And when we finished, I was supposed to gather our gear while Evita could walk out to her son - and when she didn't hear that command, Su took the matter in her own hands.. And I thought that was special for Evita and me! ;-D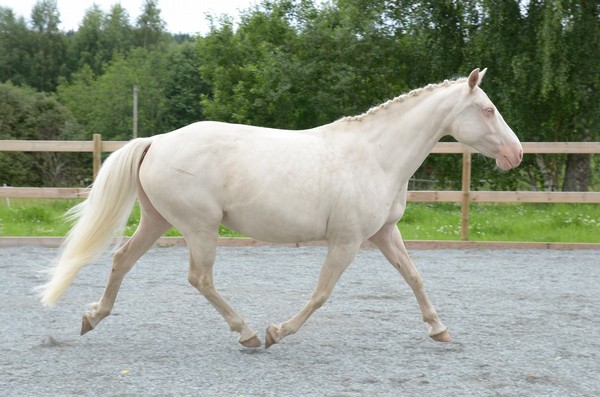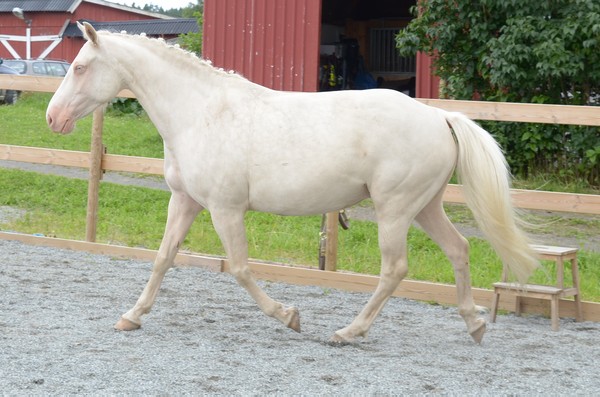 Evita has been washed and braided, just to try it out (it's been some years since I did that regularly)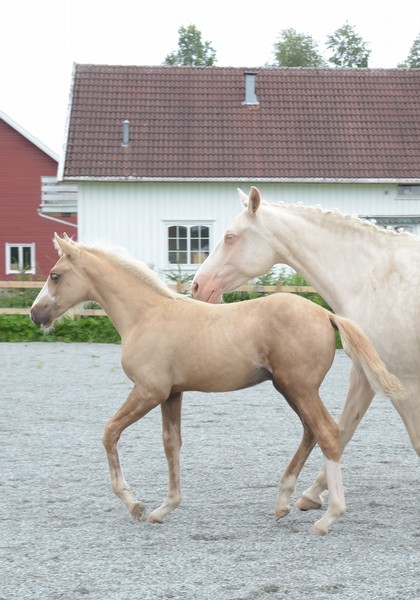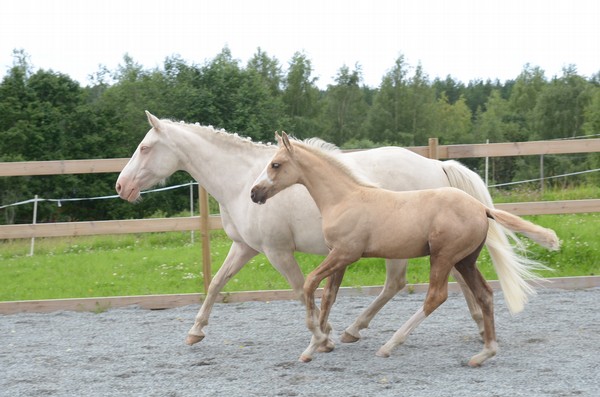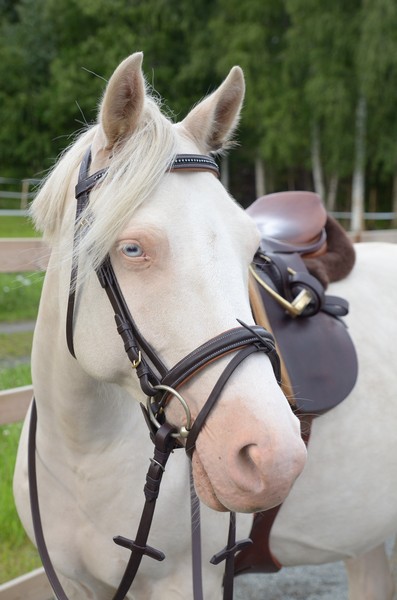 Here with her not-so-little-any-more son, and with her tack for the show.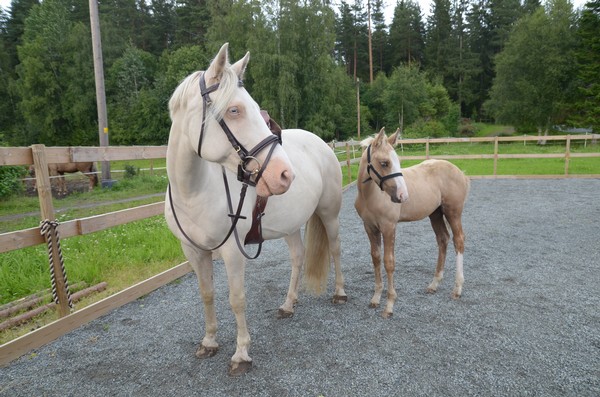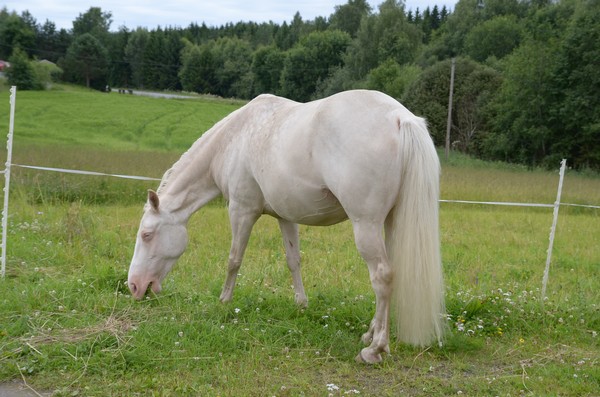 W h i t e tail - that's not every day ;-) On the left photo is her usual color..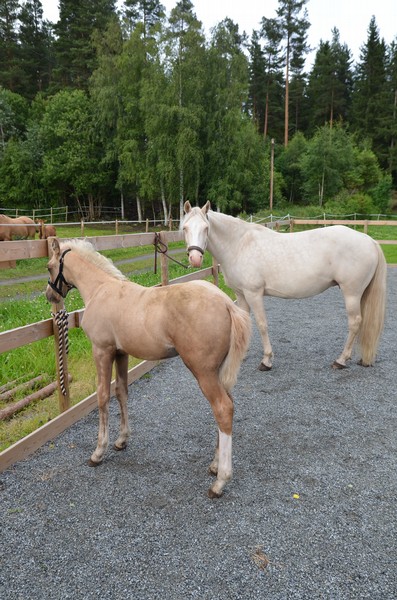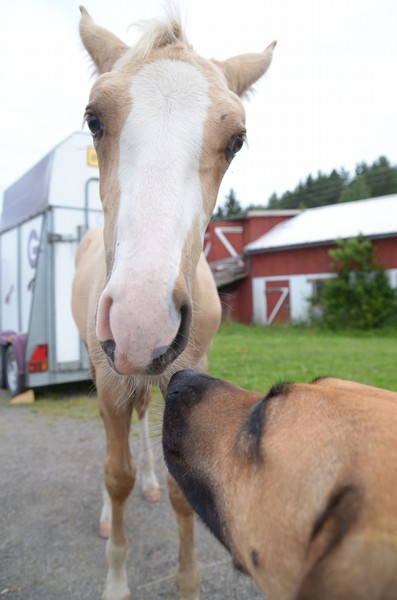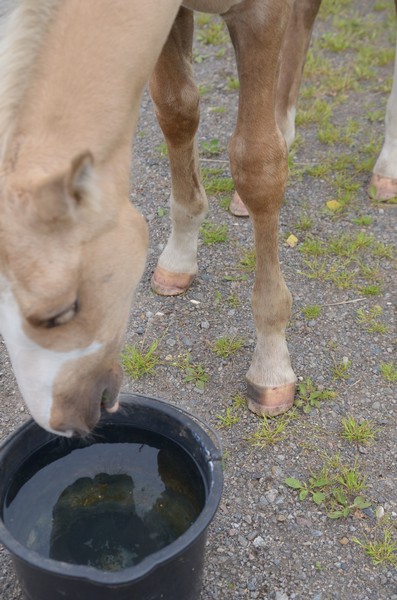 Disco's getting one half and half hoof!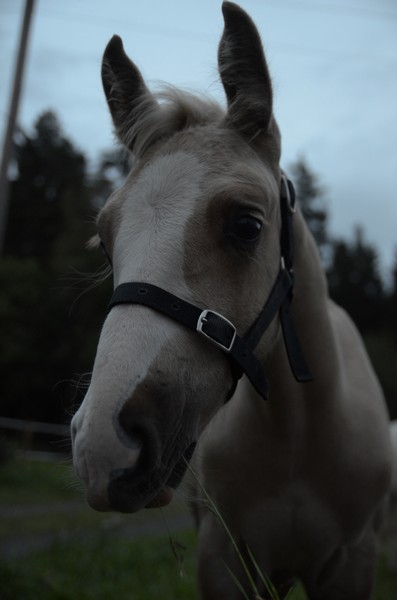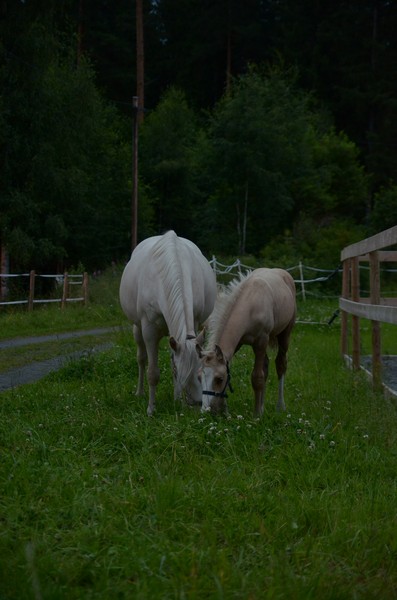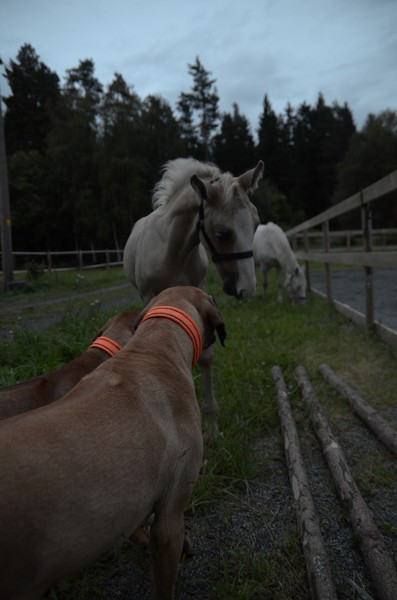 Evening meal ;-)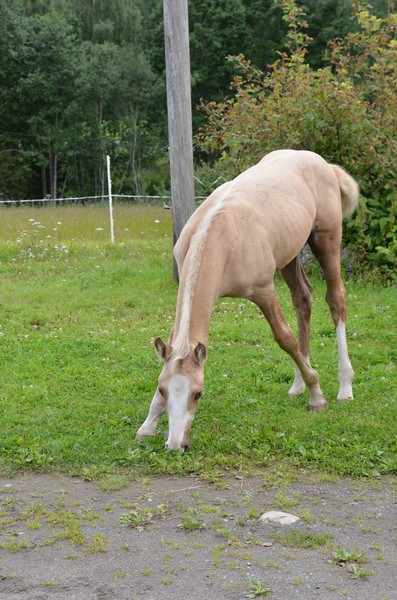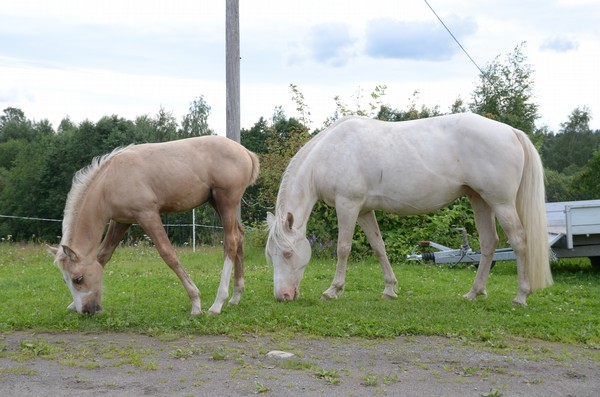 Just wait until that neck grows out properly - then the giraffe days are over!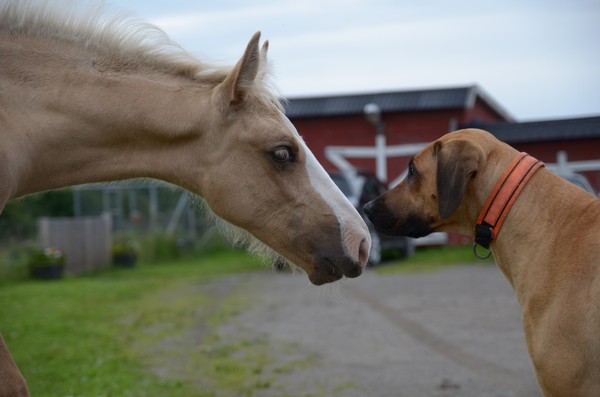 Disco and Dhamira ;-)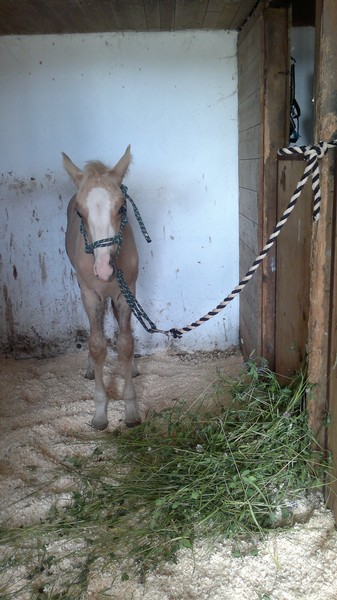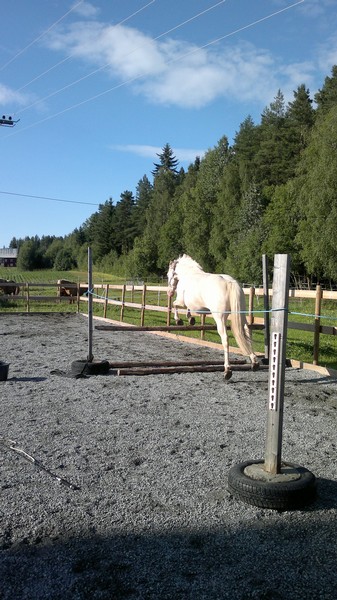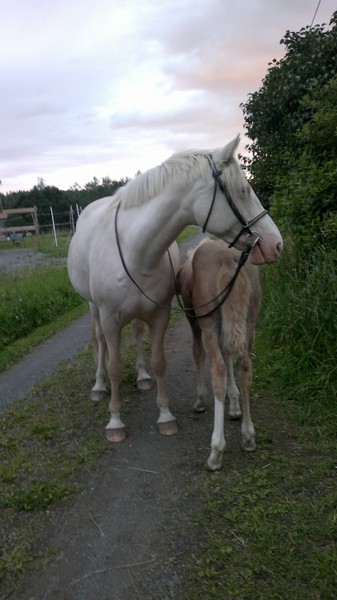 Disco has been training on lots of new stuff, and went with us for an evening ride as well! And Evita is shaping up ;-)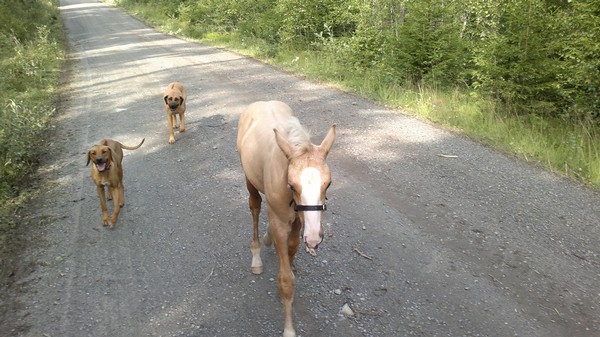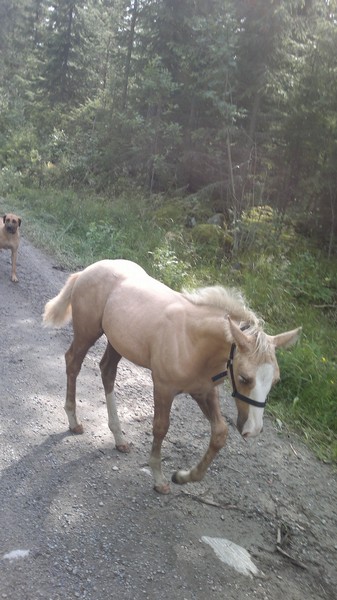 Nice view from Evitas back!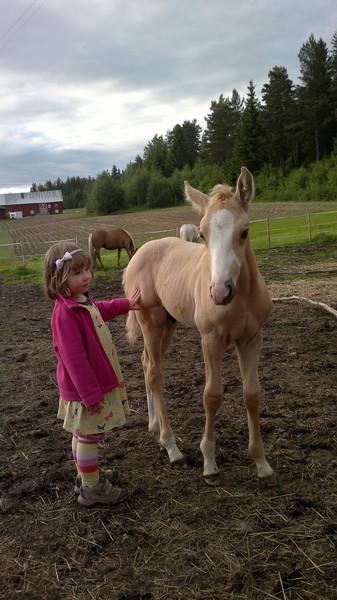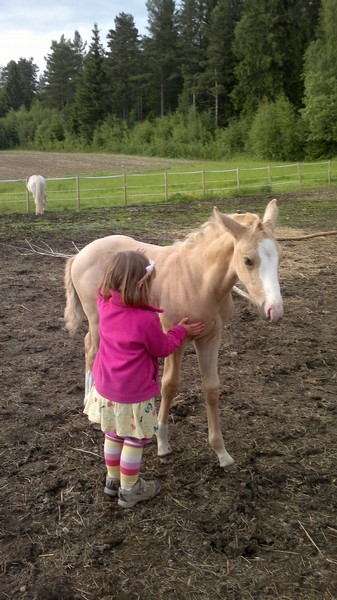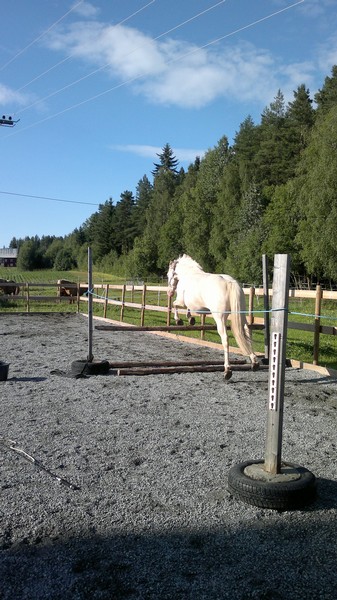 And some old pics of Disco and Su!