26.04.12: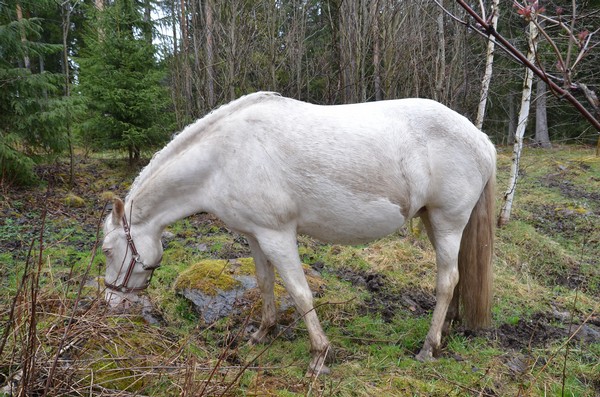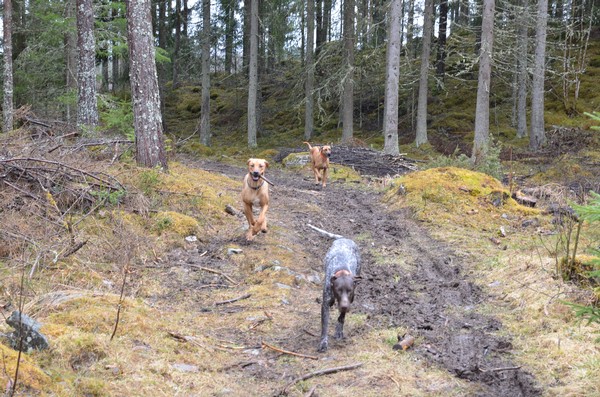 We were supposed to take Evita for a walk, but she clearly thought she was too pregnant for that, and left us ;-)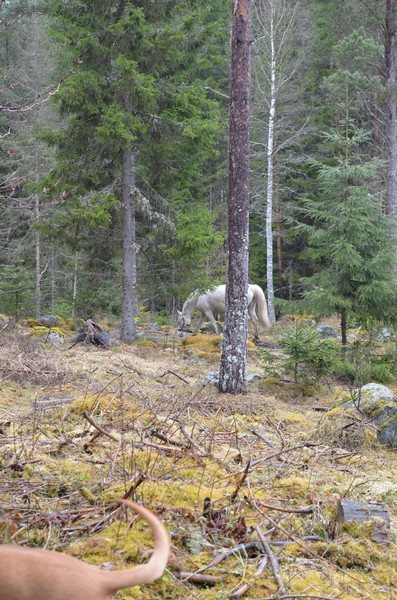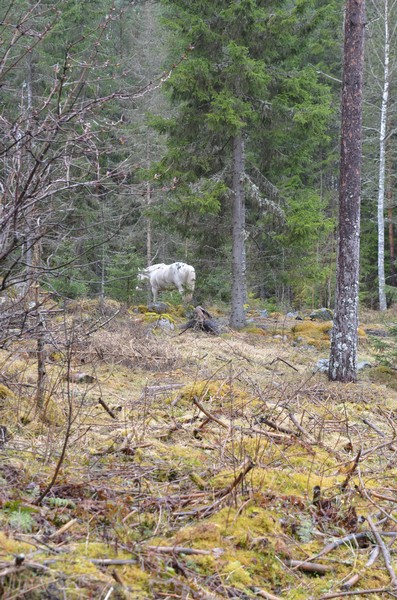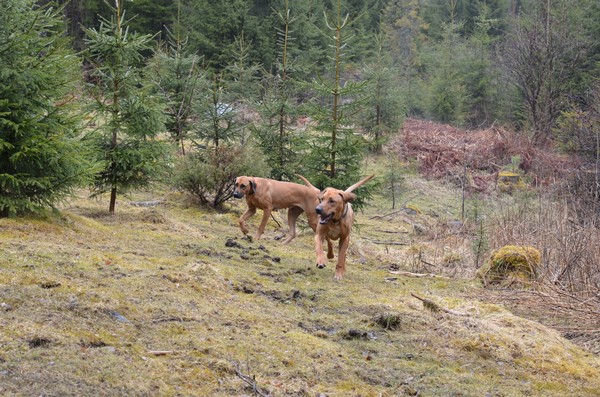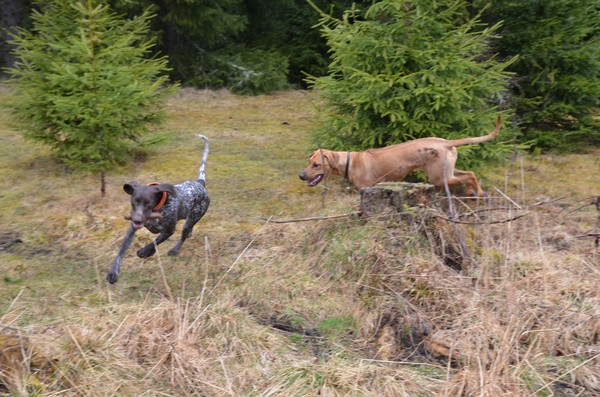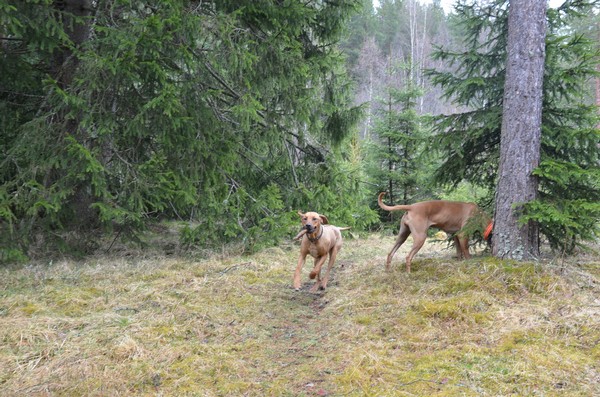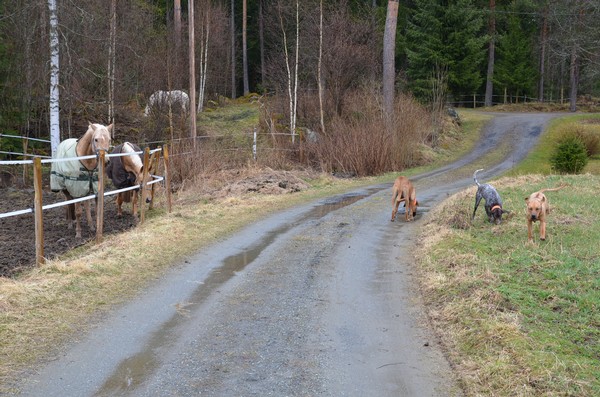 When we returned, she was close to her friends, eating ;-) (The whole area is fenced in)
Some training of the one non-pregnant horse: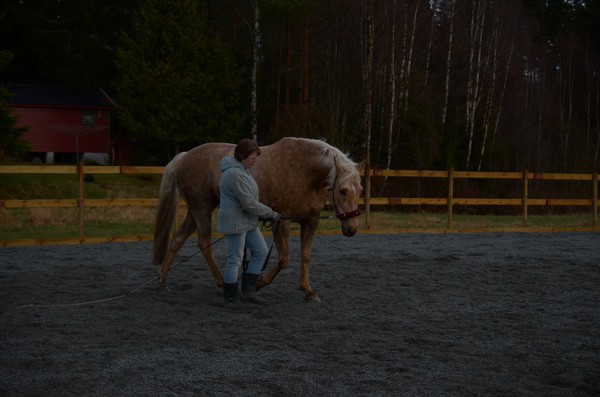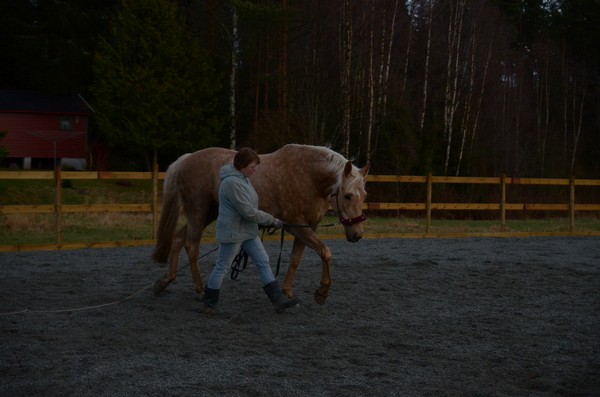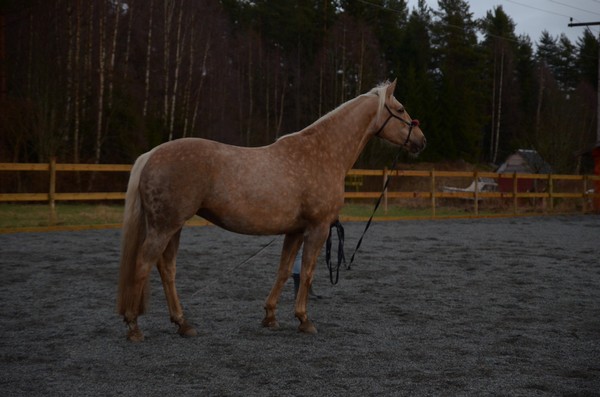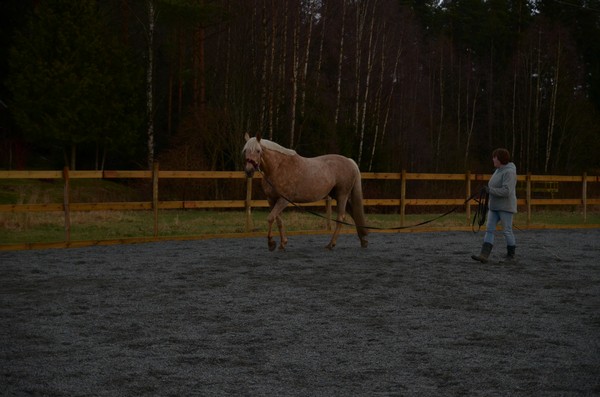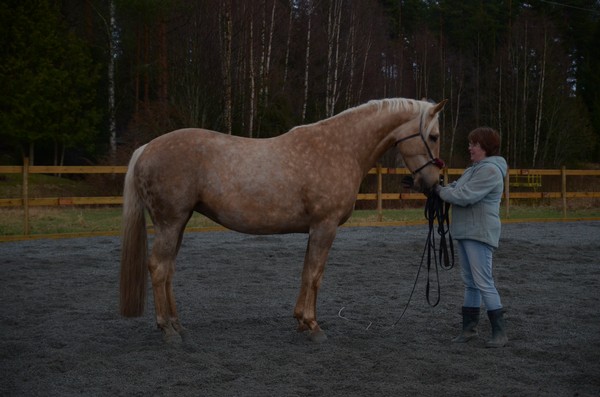 And at the evening meal Evita looked like this: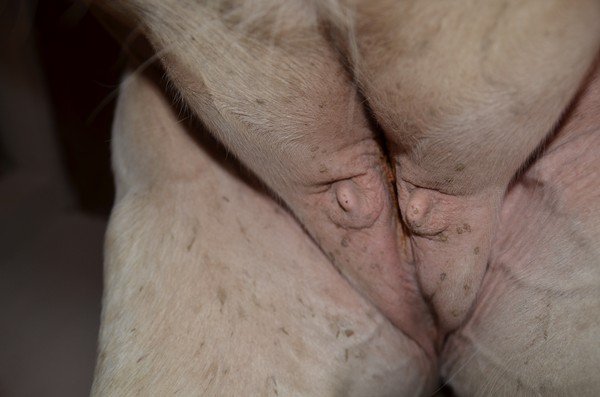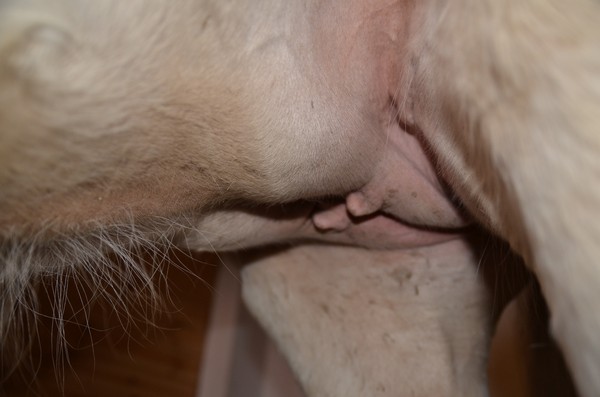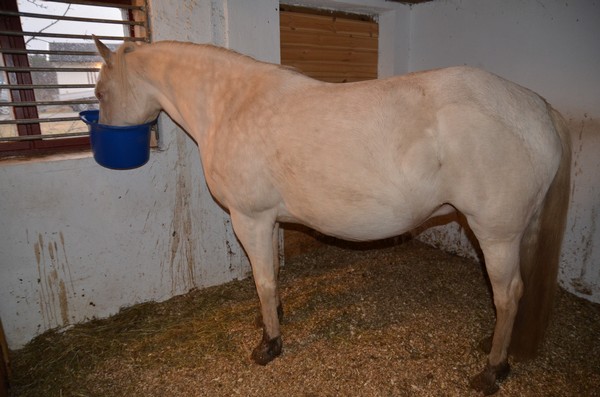 Foal or no foal tonight??
14.04.12:
Evita is going to stay with these two sisters this summer/autumn, to make sure that the two foals born here this year have playmates. The mare to the far left is having her foal in June, while Evita is having her late May, and the third mare will be going away in training for a period.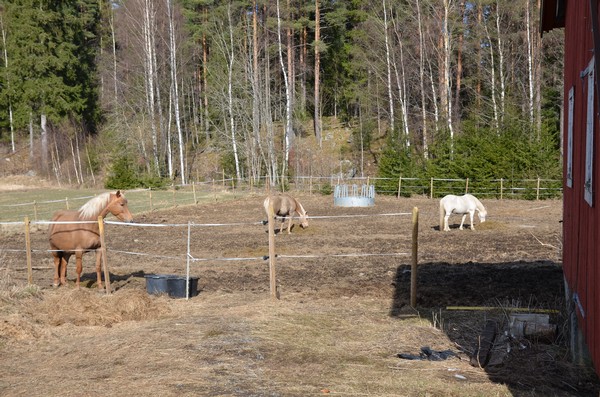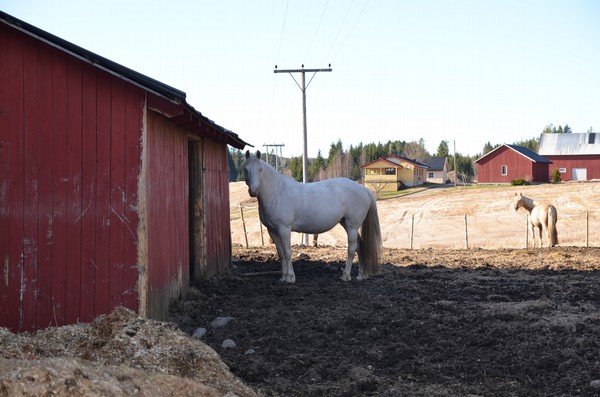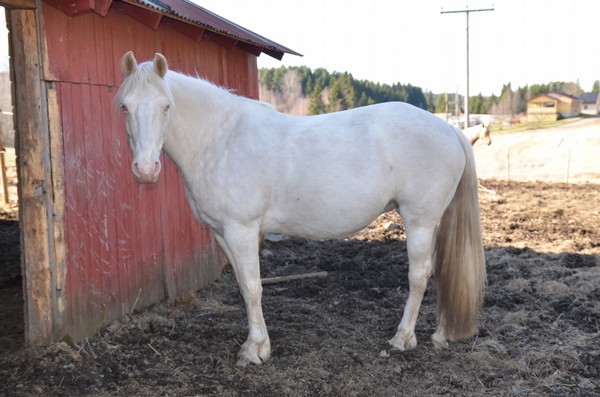 Her belly is heavy, and the foal is making a whole lot of commotion in there!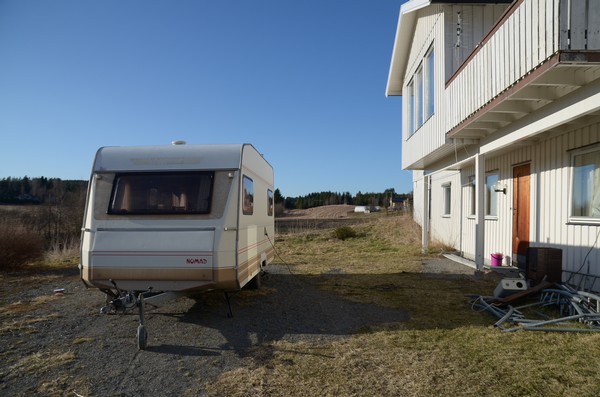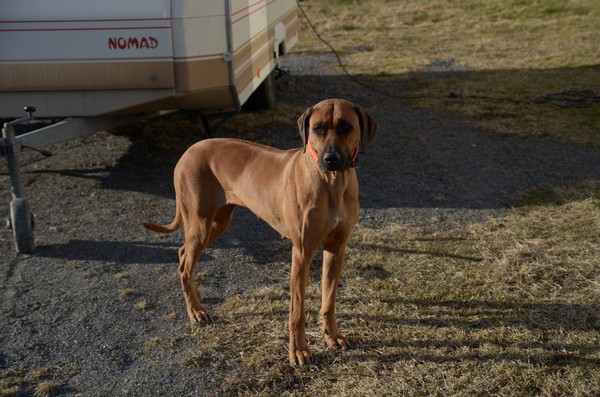 We got to park our caravan here for the summer, so that it will be easier to visit and stay over, with Su as well. Thanks for letting us, even if your neighbours may think that you have been quarreling or that it's a gypsy camp in your back yard... ;-)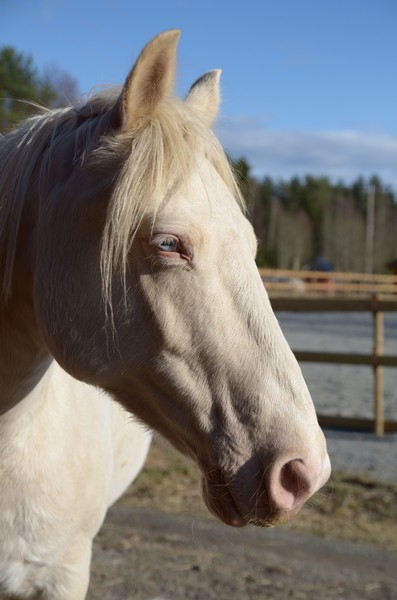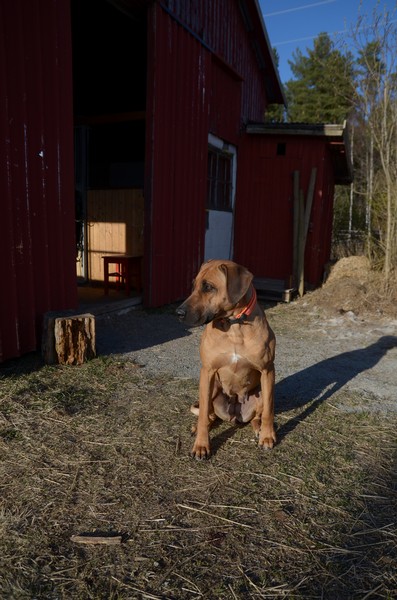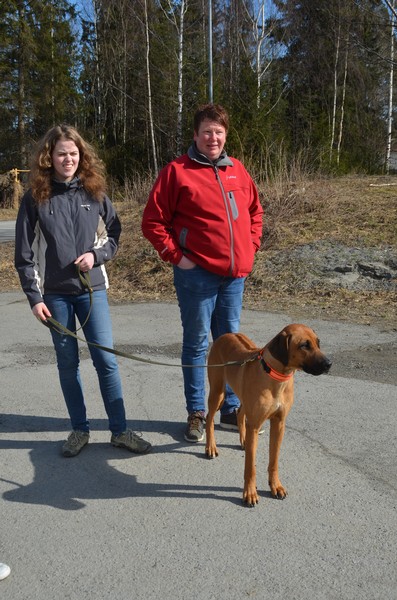 While Evita and her new friends was sunbathing we took a trip to Starum for the pony stallion evaluation.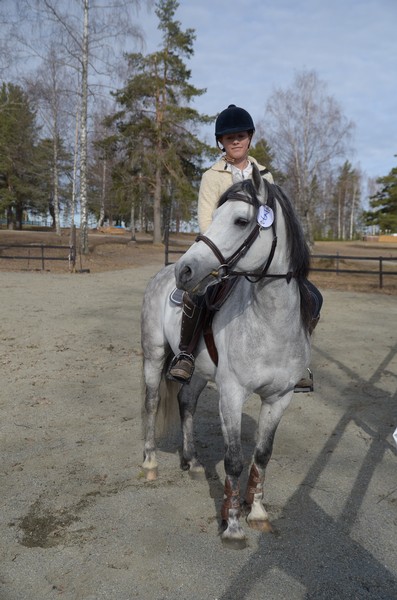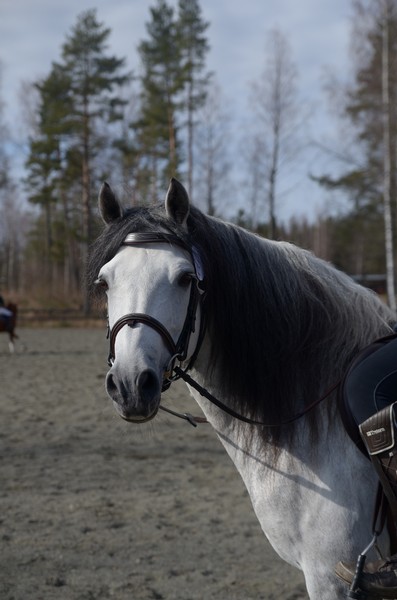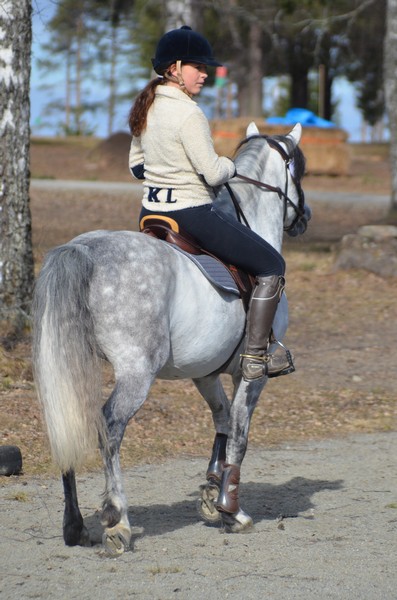 This gentleman was a joy to get to know! His name in William, he is ten years old and his owners are very sweet!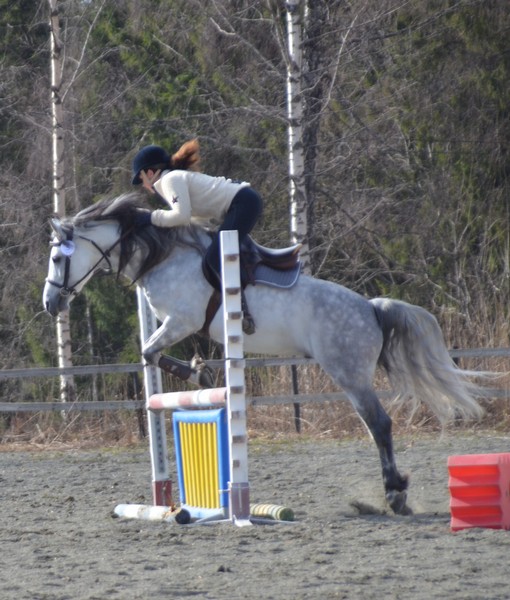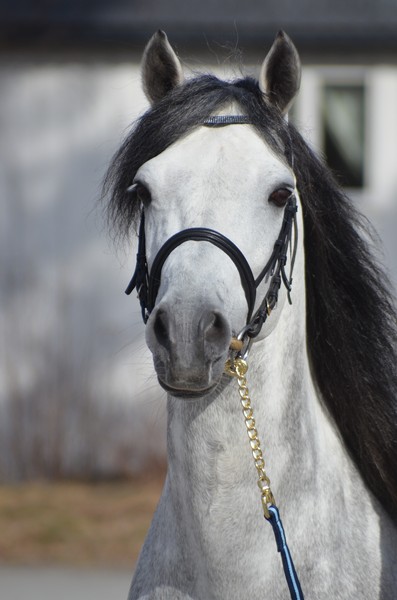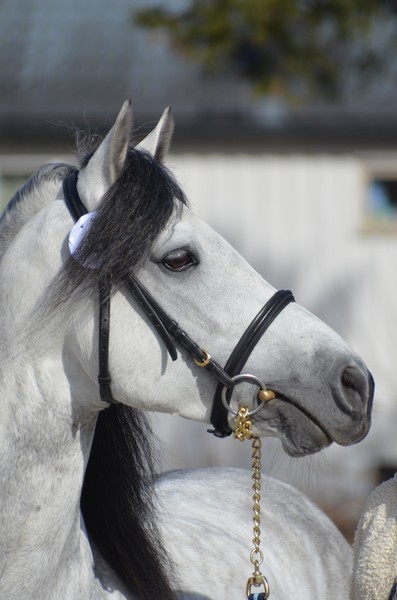 He was a good jumper and beautiful too!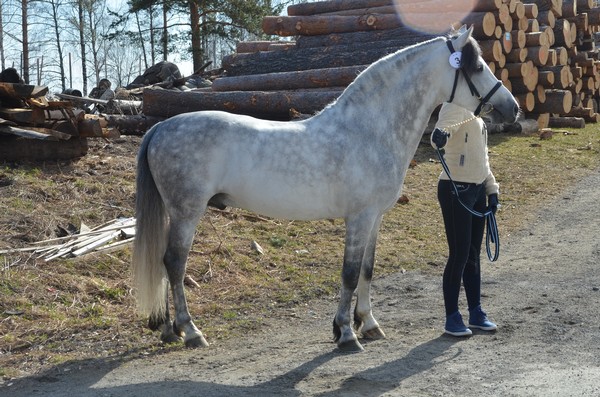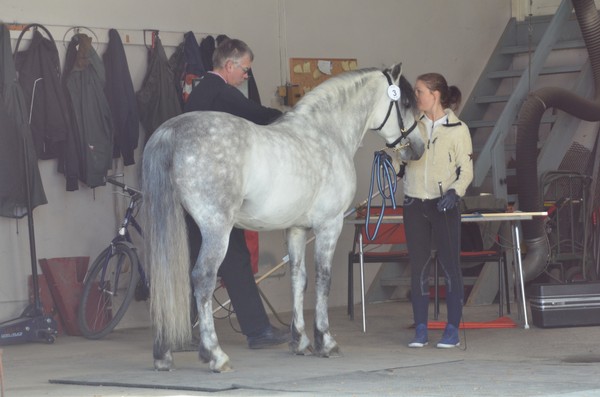 And he deserved 20 points for temperament/behaviour! I have never seen such a well behaved stallion, handled by a young girl. A true gentleman!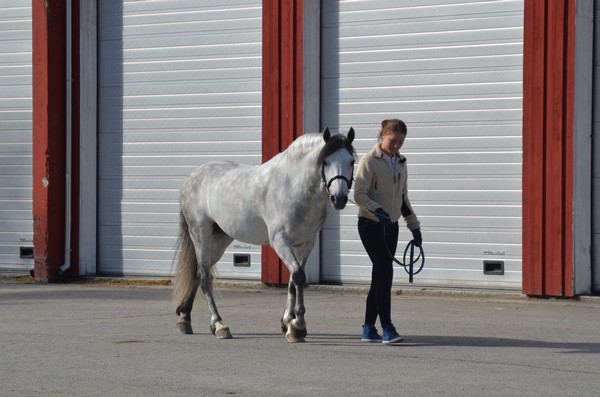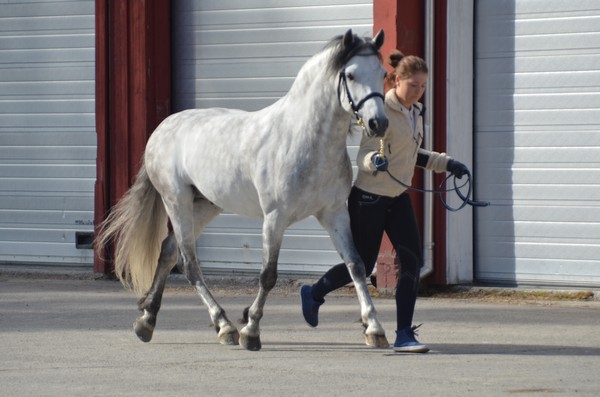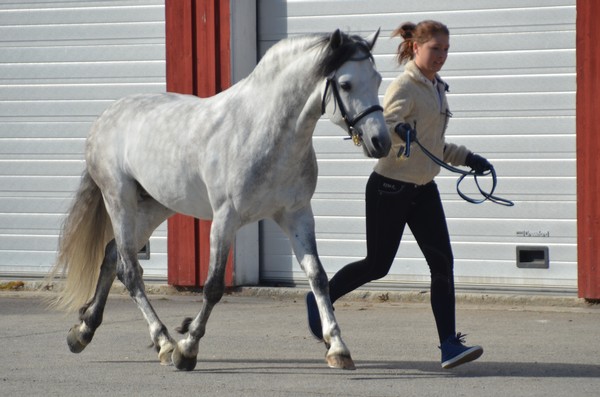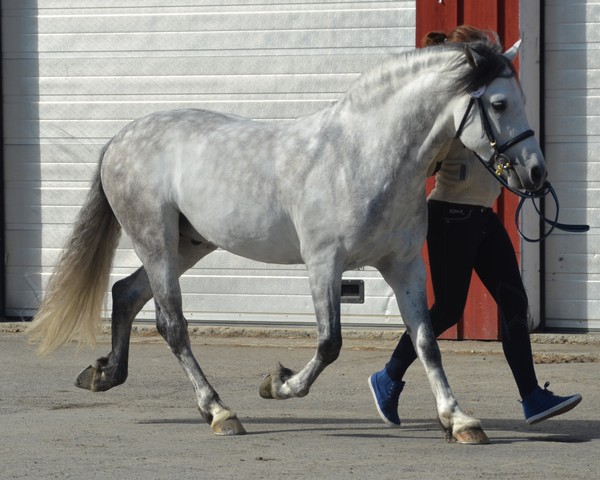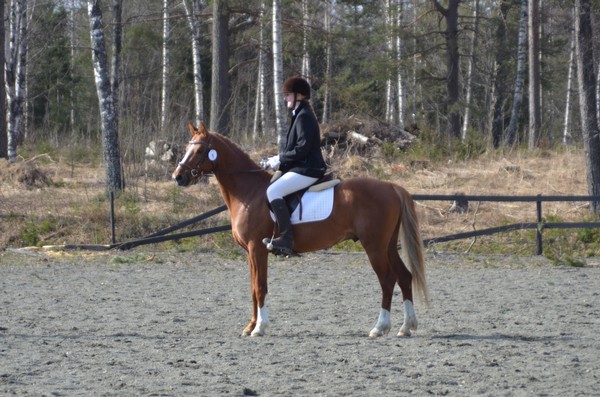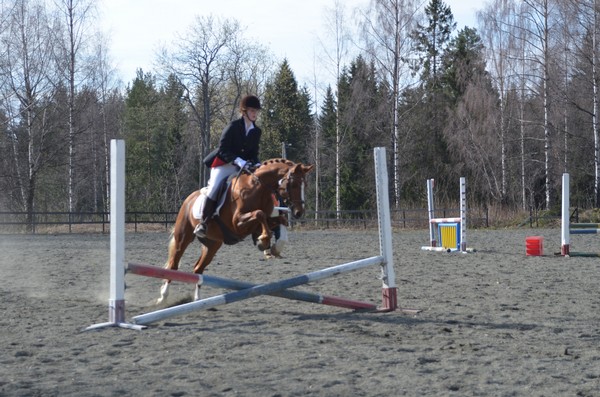 This was also a nice pony, Sheridan was his name.