We went for a walk in the woods, Bjørn, Truls (Bjørns brother), Sunniva and me with five puppies, Nadinja (ten months) and Tyson.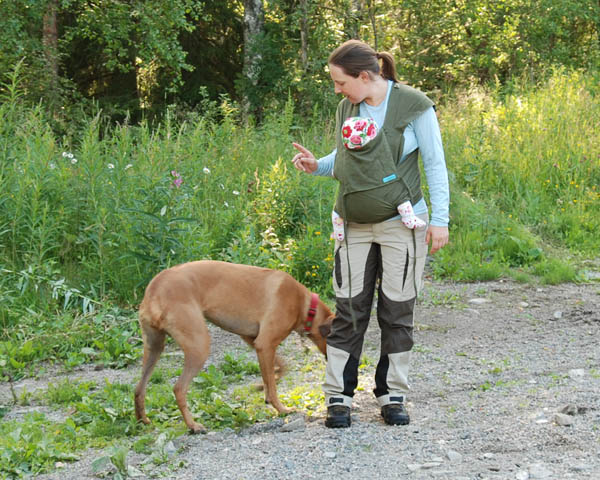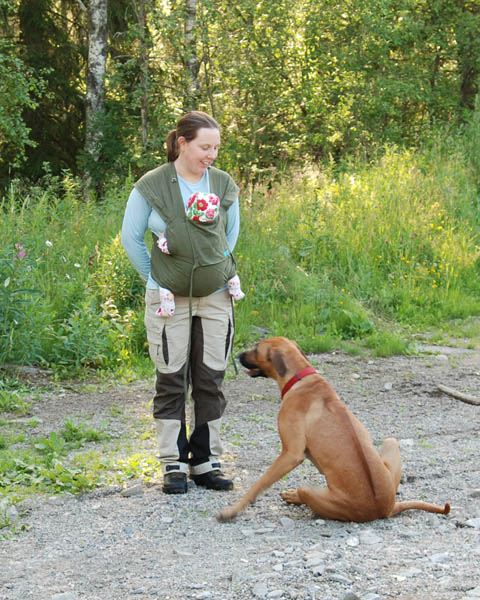 Sunniva is on my tummy in a Mei Tai (or more correctly a Sjaltai), an old invetion from Asia which is super for carrying babies and children as it distribuates the childs weight on more of its legs and body than a traditional western carrier that centers weight on the spine. It is more comfy for me too as I have no pressure points on my shoulders or waist.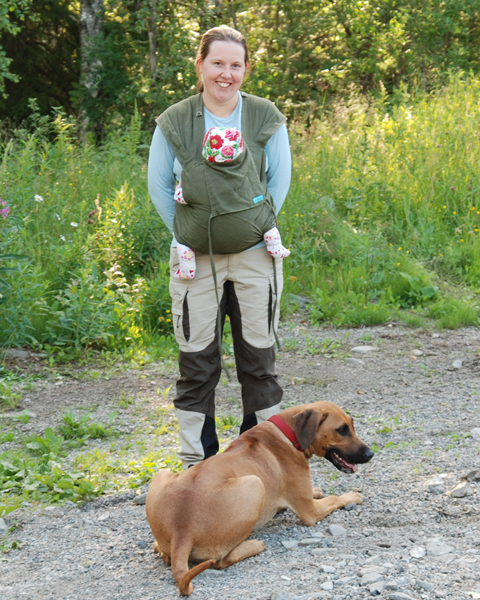 Finally, Nadinja can lay down (my command was in fact "sit"...)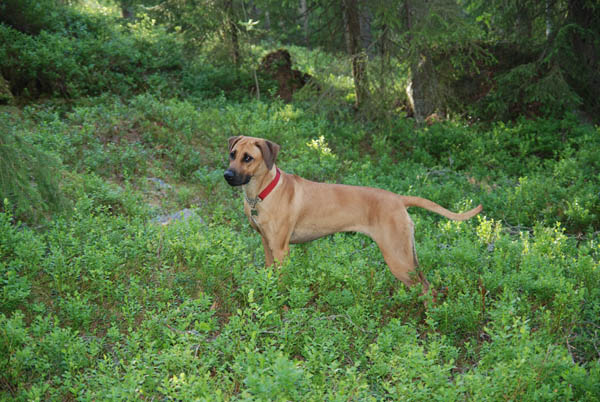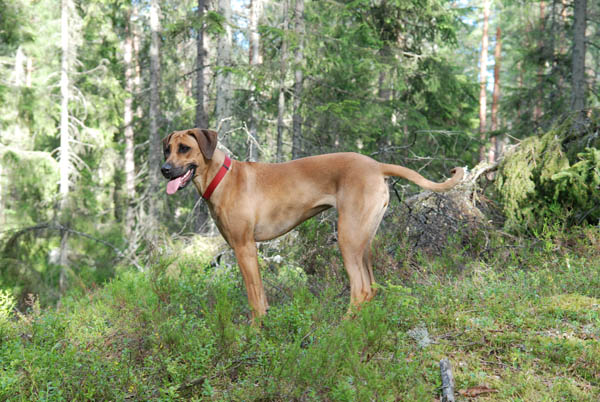 Beautiful Nadinja!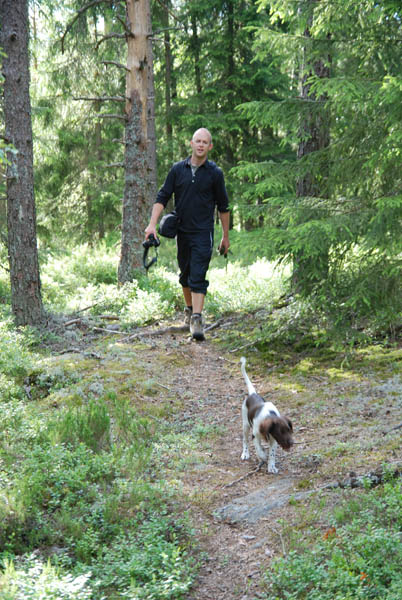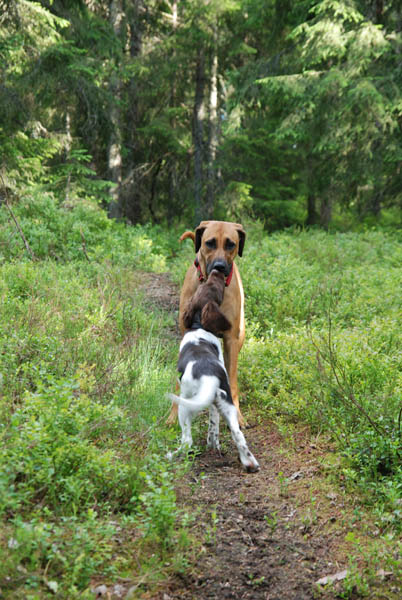 Truls brought his Kleiner Münsterländer puppy Eira, who absolutely adored Nadinja.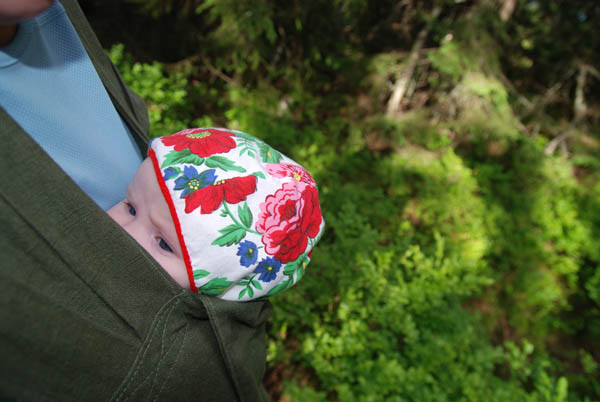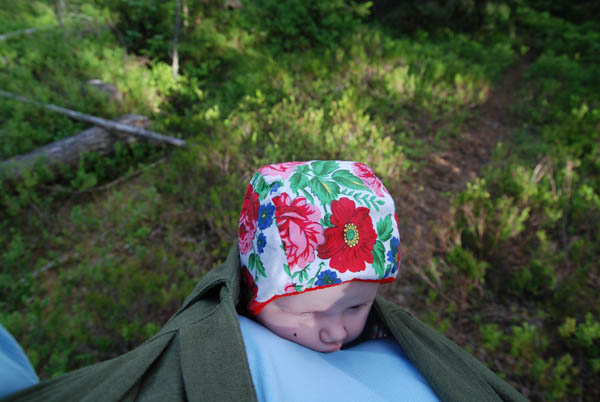 Sunniva a bit frustrated as the food is located on both sides of her nose but she can't reach it ;-)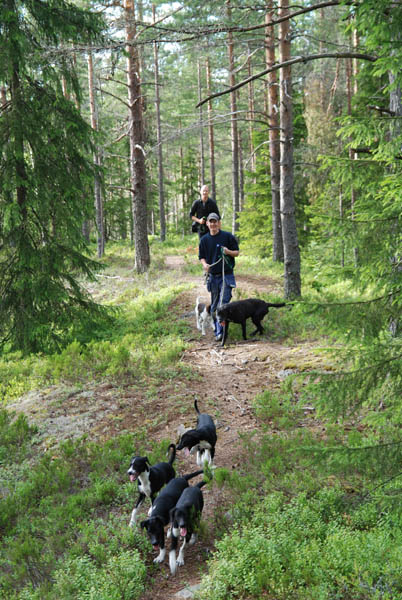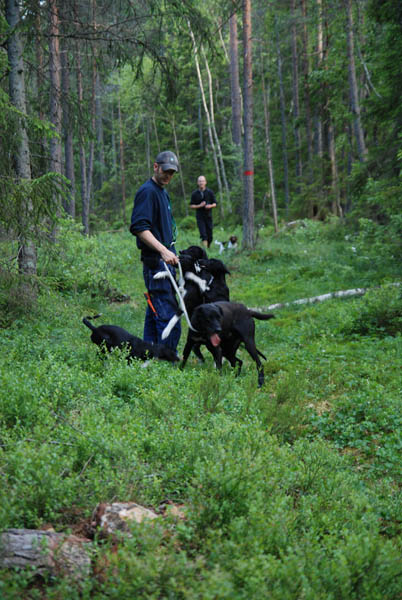 Bjørn and Truls with all the pups and Tyson on a leash.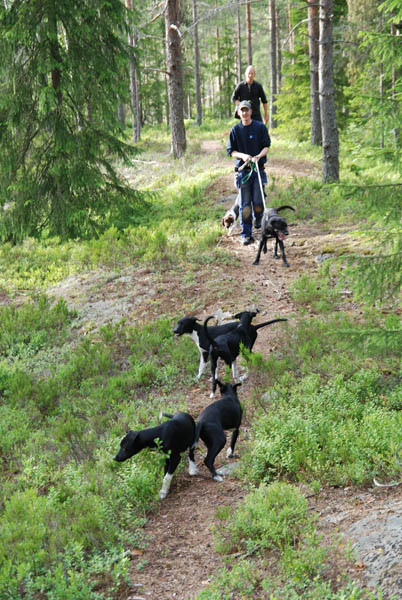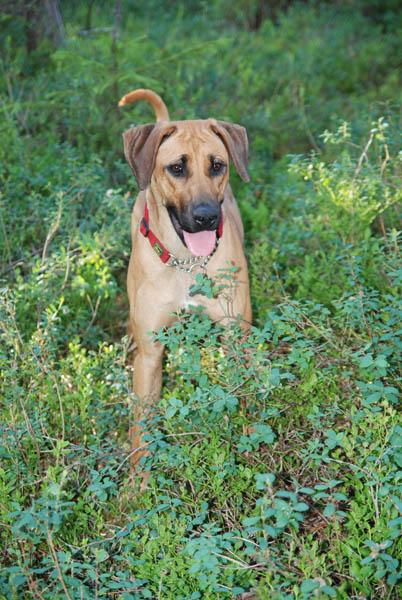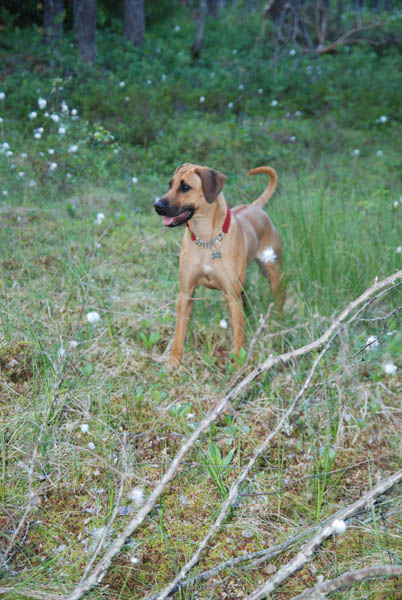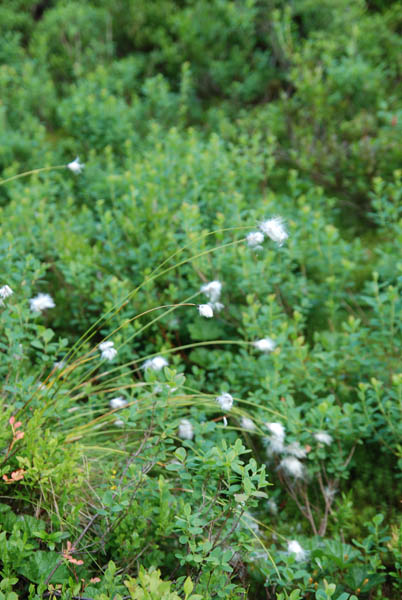 "Myrull" - I simply love it!!! It makes me think of an old childrens book I cannot remember the name of...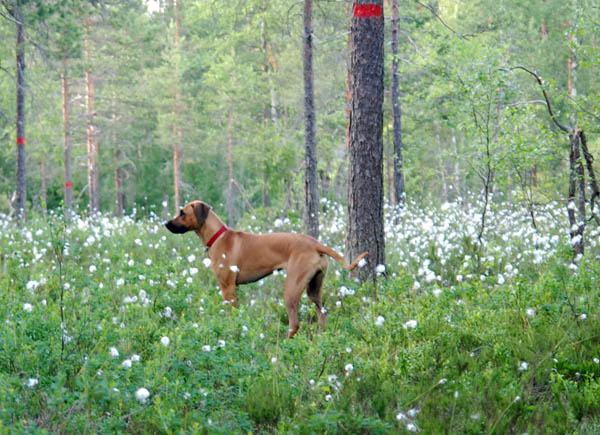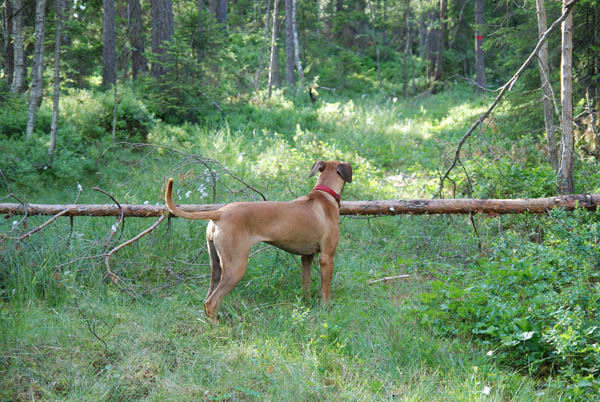 "Jump Nadde, jump!"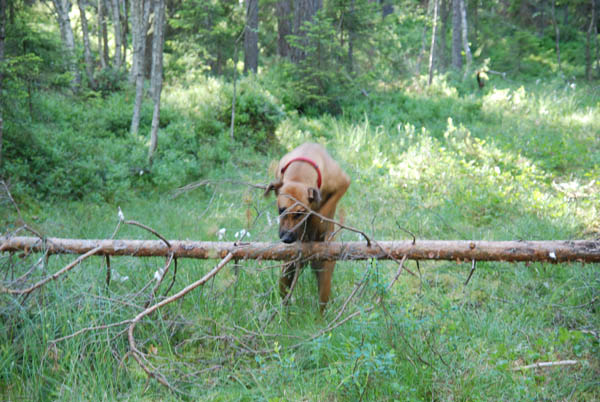 Ok, since she insists then...