Bukavu Bahatisha
X
Kuzonga's Aurelijus
HD-A AA-C/A
66cm, 40 kg
Missing 1P3 upper right side
I've had contact with Jo-Ann at Kuzongas kennels in Denmark since their first litter, sired by RV Akeron. Jo-Ann's foundation bitch Issa is a bitch with lots of qualities and a super broodbitch; she has three litters (31 pups) with very few faults, no DS and no health problems. Kuzonga's Aurelijus from the first litter have sired seven litters to date and he also throws very few faults and sires large litters with healthy pups.
When he sired two litters "simultaneously" at Dönjo Lengai kennels in Germany with a total of 19 pups (all correct, two stillborn puppies also correct), the litter with the oldest bitch Batisha caught my interest. Batisha has three previous litters (34 pups), all puppies with ridge, very few faults, all males with both testicles fully descended, no DS and no other health problems. She is out of the South African import Sarula Forosi and an Hungarian bitch, Fatima Rhodana.
From this litter of ten, two correct puppies was stillborn, six male and two female puppies all of them ridged and correct remained. When I was offered to pick my favorite male and have him residing at Jo-Ann's place until he was old enough to have his blood tests done I just couldn't resist this possibility!
Gelo has a very long and perfectly symmetrical ridge, great substance and bone and is well angulated and has a beautiful, masculine head. His best feature is his movement - he has the longest stride and can trot for miles without any effort.
In June 2008, Gelo moved back to Germany. He was an angel towards our little Sunniva but wanted to protect her so much and this together with his lack of confidence towards some men we decided that he would do better where he could have more time one on one. He will be sorely missed by the whole familiy as he is the most cuddly and happy Ridgeback we've ever met.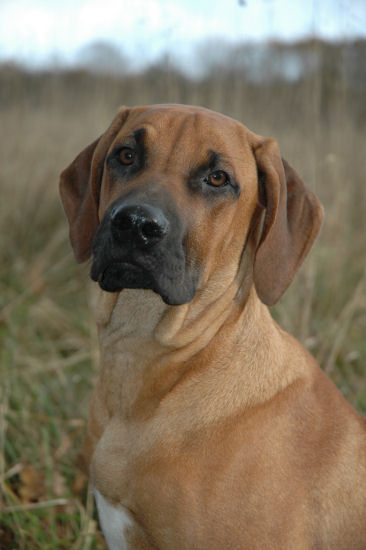 NovemberGelo!!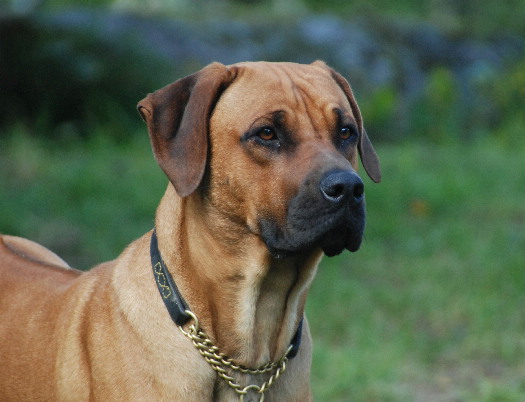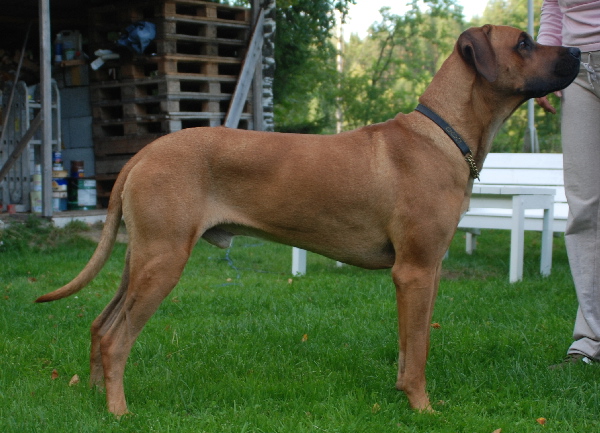 Gelo summer 2007
Gelo ten weeks.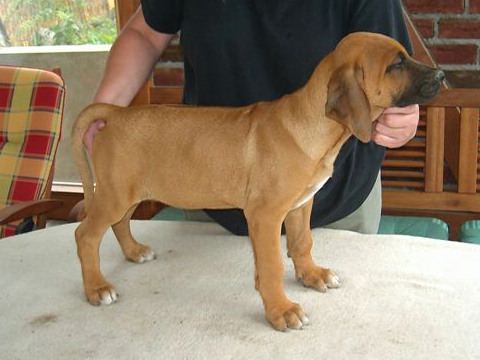 Gelo twelve weeks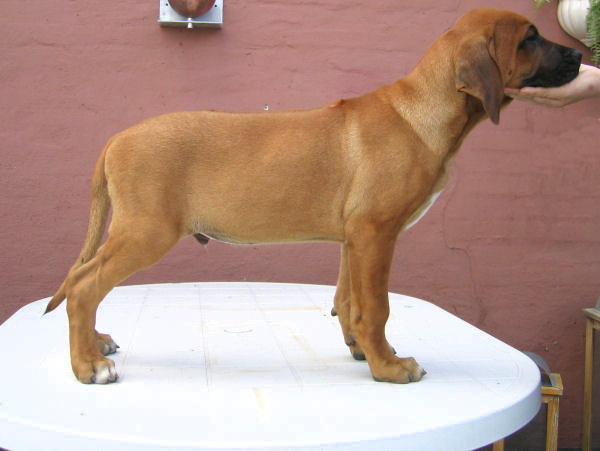 Gelo 5 months: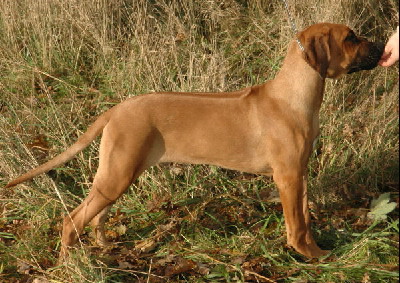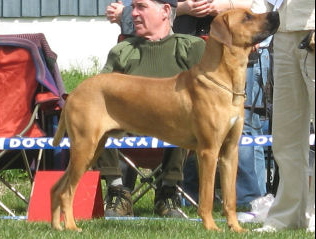 Gelo almost one year at the Norwegian specialityshow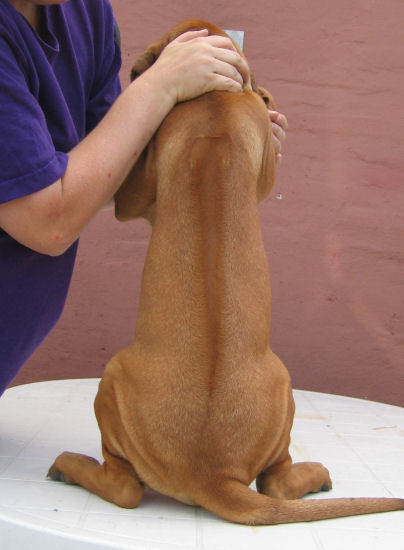 Gelo's perfect ridge!