Ridgebacks as sleddogs!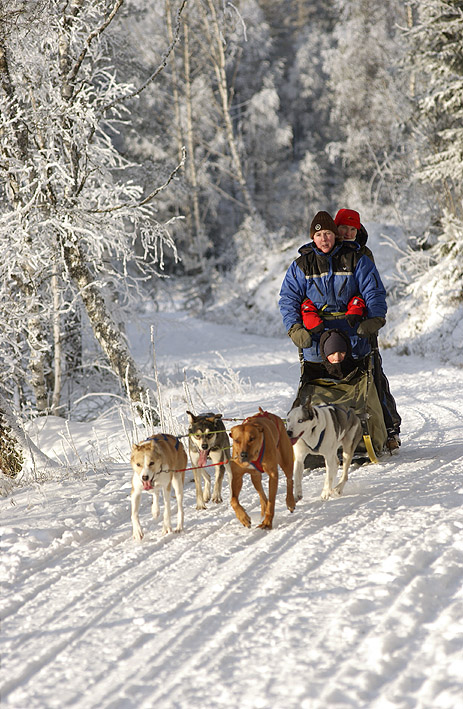 This photo is taken by photographer Erik M Sundt, at an event by Oslomarka trekkhundklubb. We were hired to give kids with myelomeningocele/spina bifida a ride with the dogs, and I have Tamio the Ridgeback in front as a leaddog together with Bjørns old leaddog Sandy (died just before Christmas), Baileys and Manson behind. This photo was actually the front cover of Handikappnytt no 1 2002!! Super thanks to Erik for sending me this and other shots he took that day!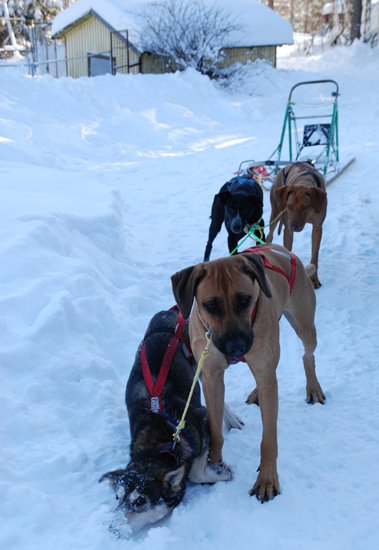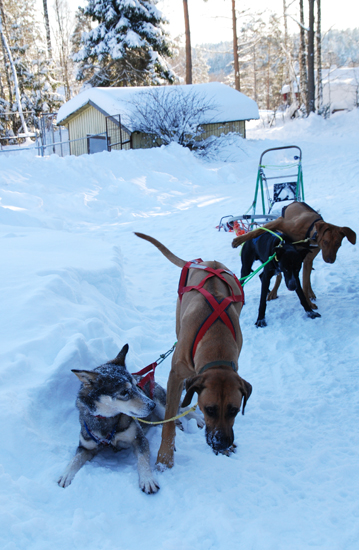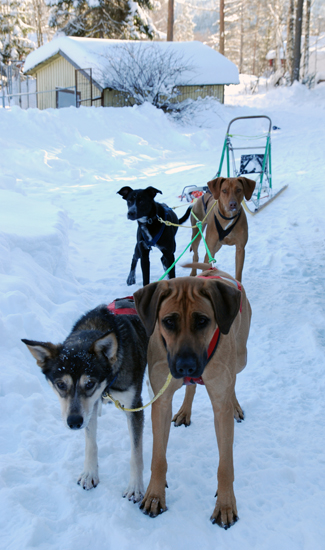 Baileys, Dhamira, Iza and Tarzan winter 2008/2009.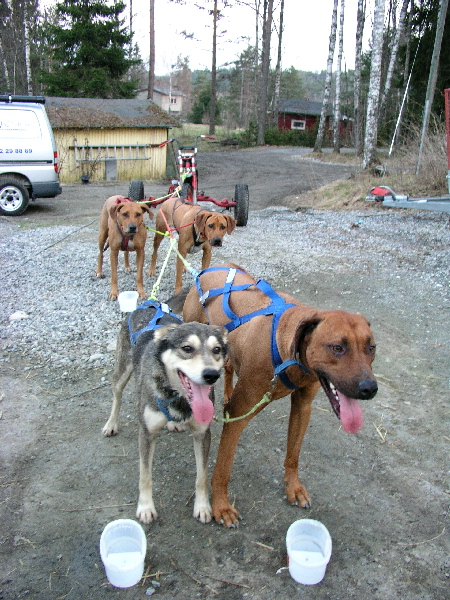 Baileys and Anansi in front, Tamio and Aisha behind. 2006.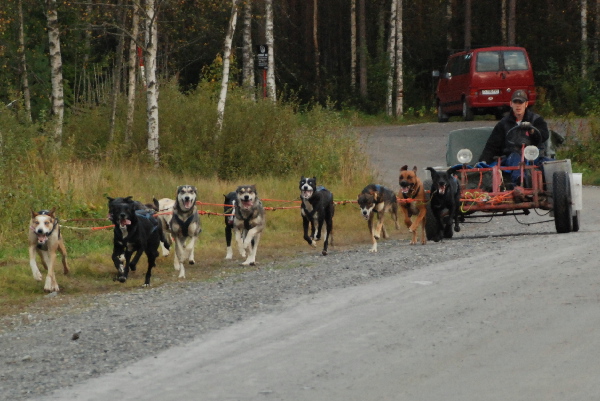 Gelo together with Tyson far back, 2007.