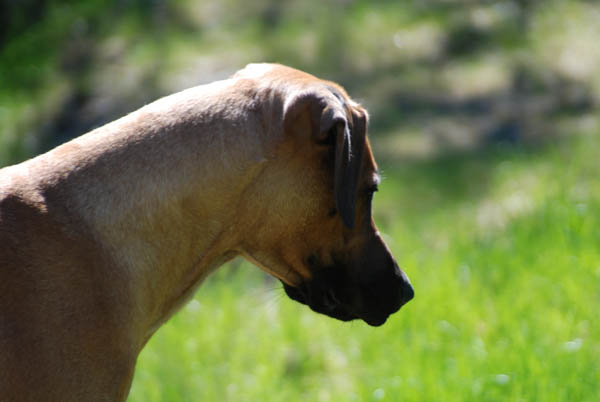 We enjoyed the weather and went for walks later in the evening when it was less hot - even though it was hot enough!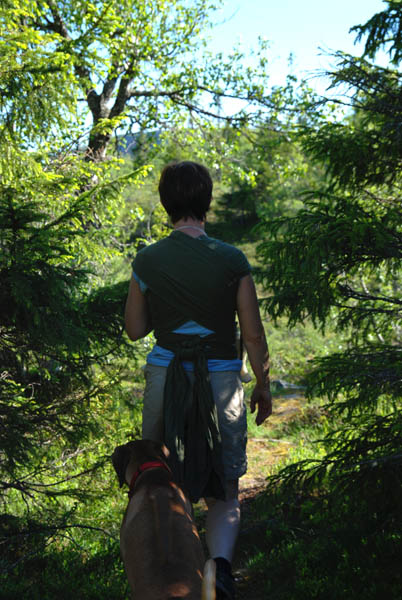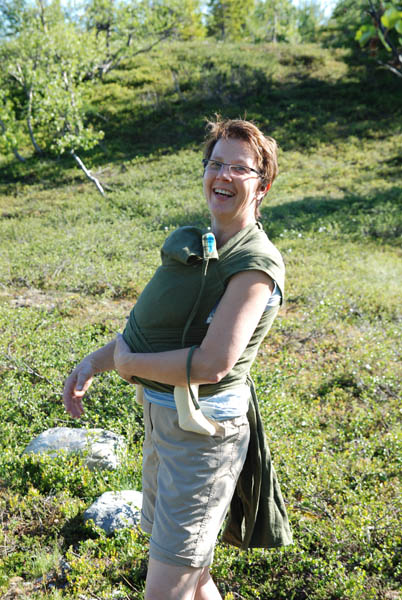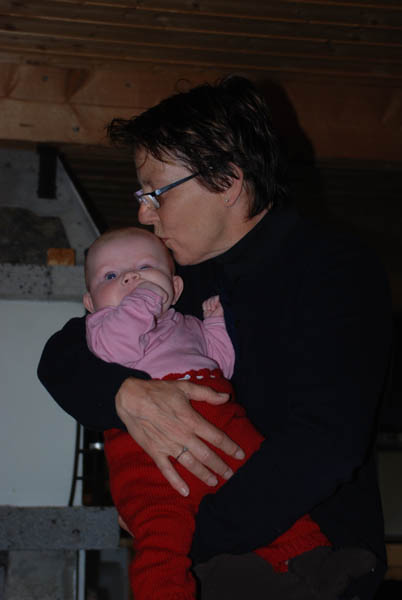 This was my view a lot of the time, my daughter was only given to me for feeding purposes, otherwise she was glued onto her grandmother one way or the other...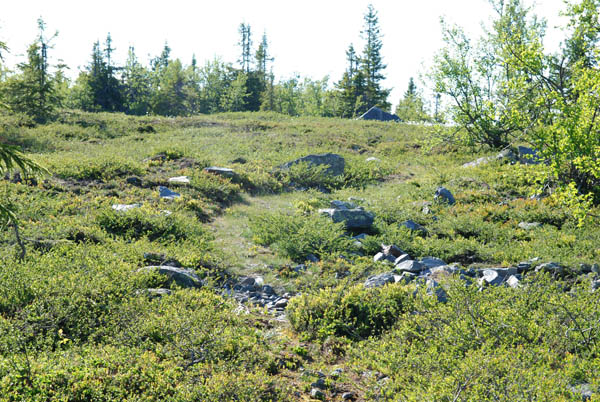 We followed this trail from our cabin and towards the waters and mountains.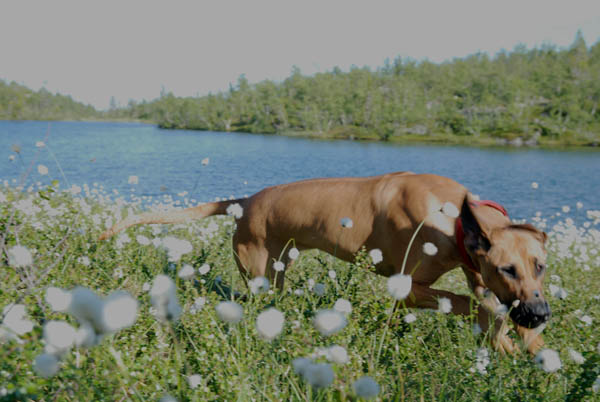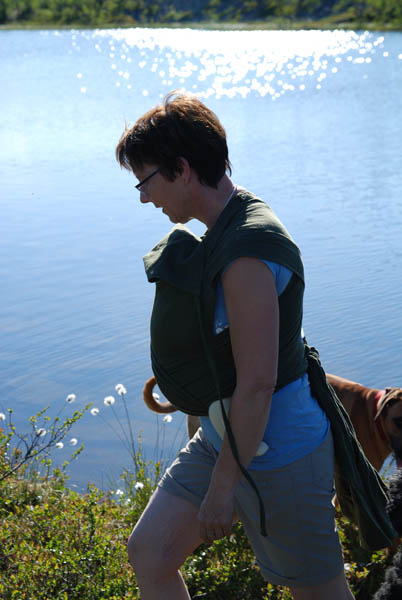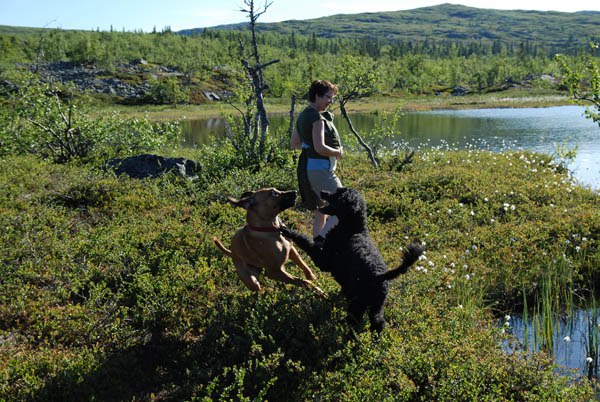 Ronja did NOT want to play with Nadinja, even though she tried every trick in the book to convince her otherwise!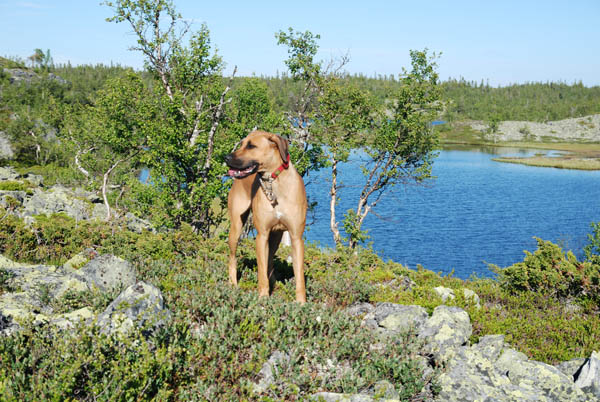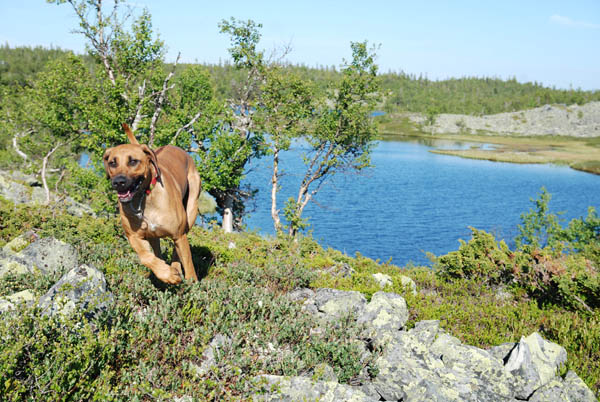 Nadinja - haven't got time to stand still for long.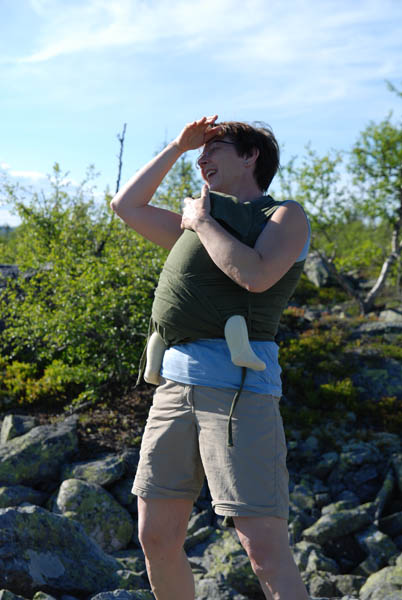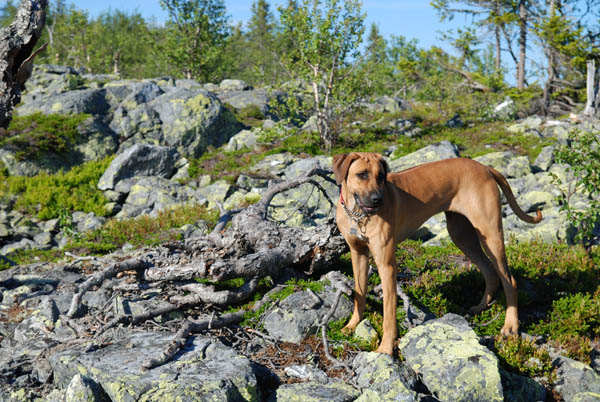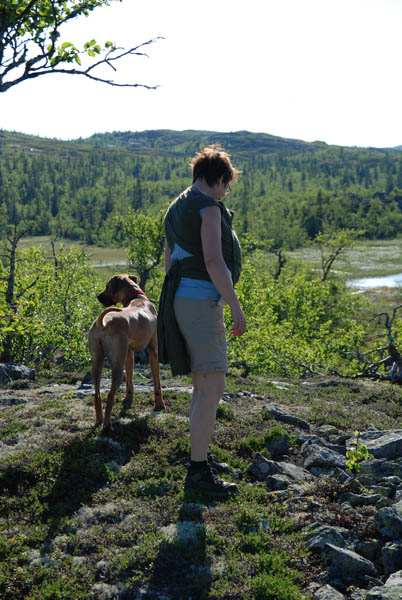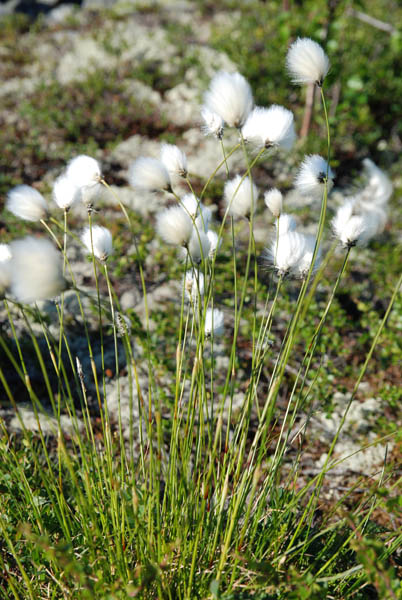 Did I mention I liked myrull??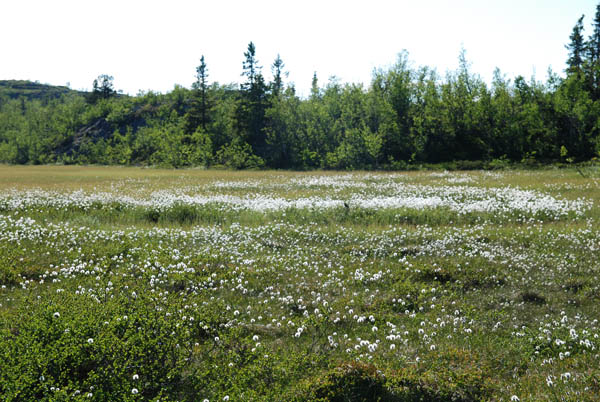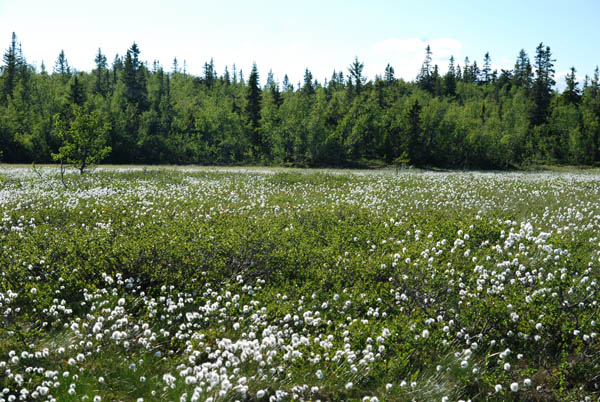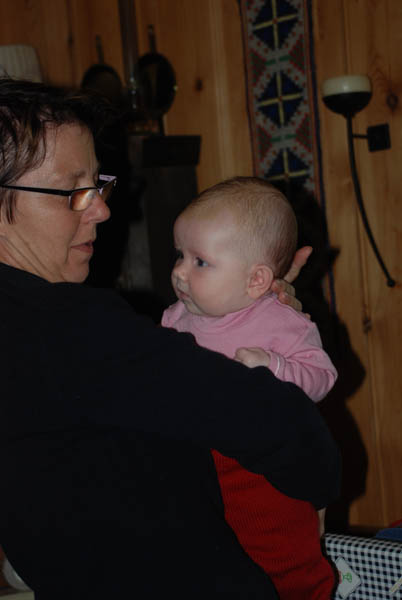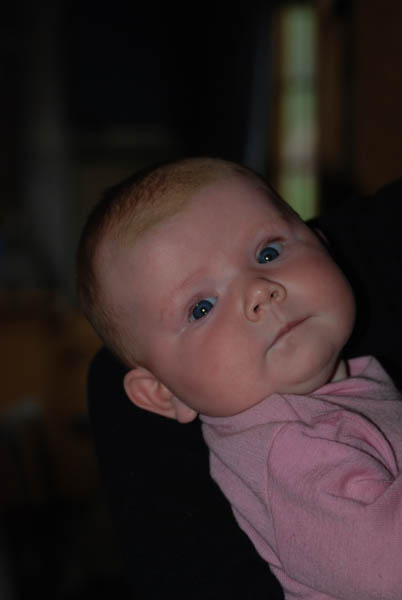 This little princess seemed to be the main attraction ;-)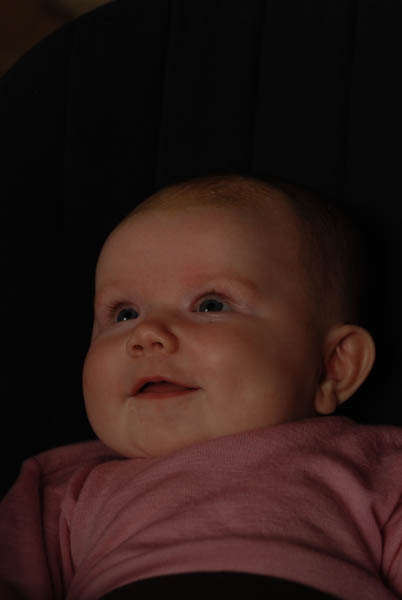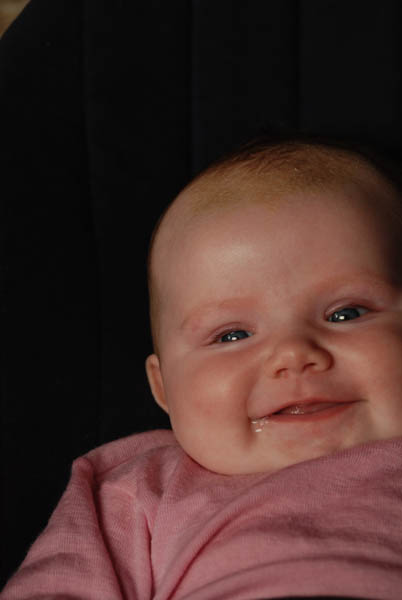 And she already knows how to attract attention!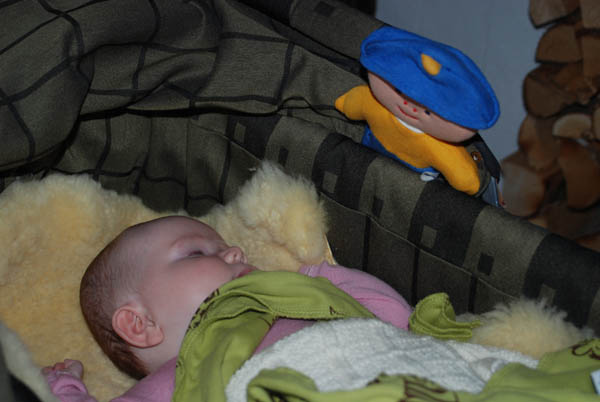 But it's hard to be charming and sweet ALL the time! Alfred is her buddy, they have long conversations. We think his name is Alfred, he sure is Swedish anyway!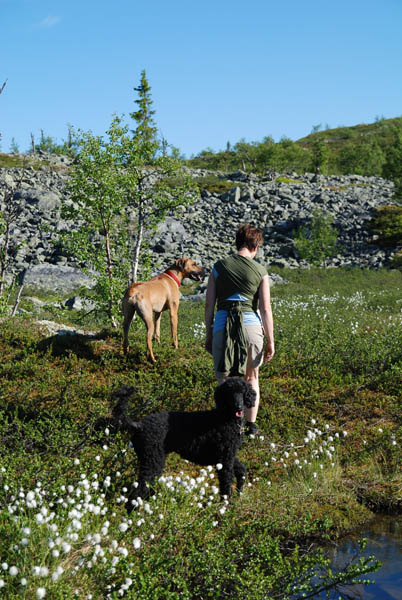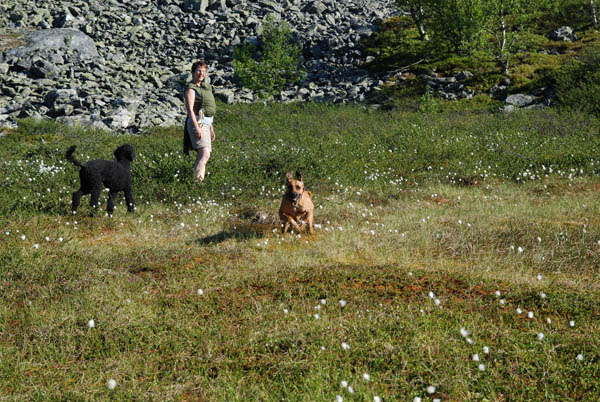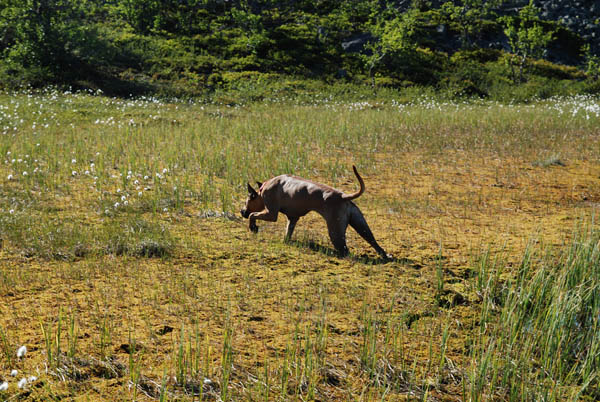 Nadinja ran off some steam at least, she didn'g go for a swim but cooled down in the marsh.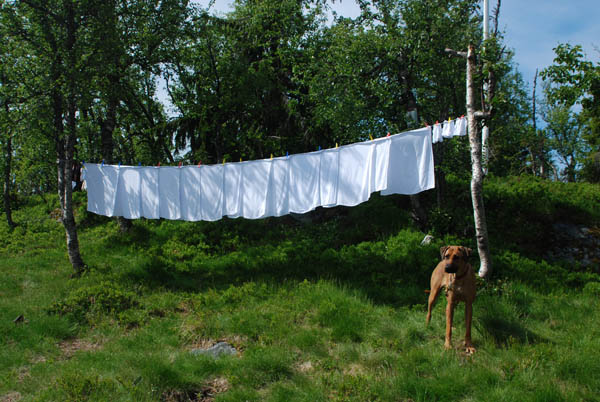 Diaper washing with no electricity or water? No problem. A large old brewing pan was more than good enough!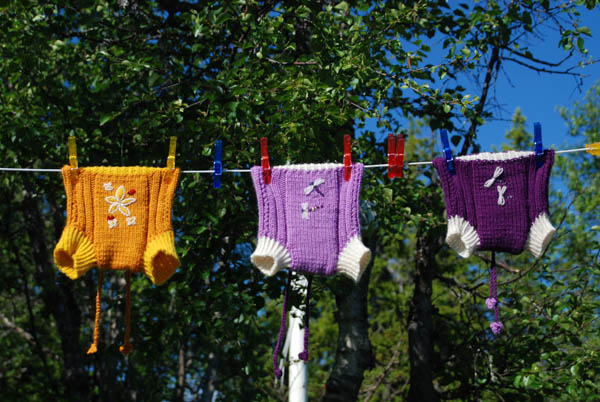 And after Sunnivas bedtime her grandmother knitted wool soakers for her while mum did some reading.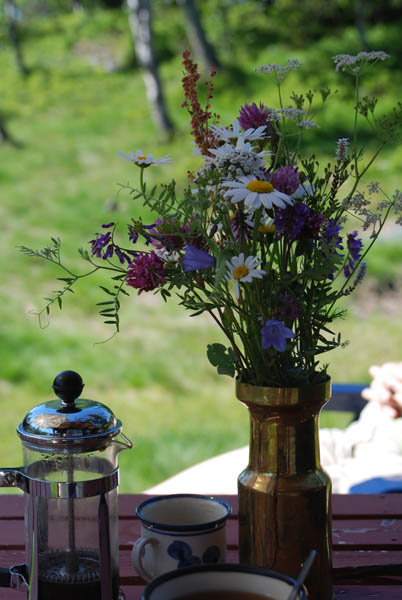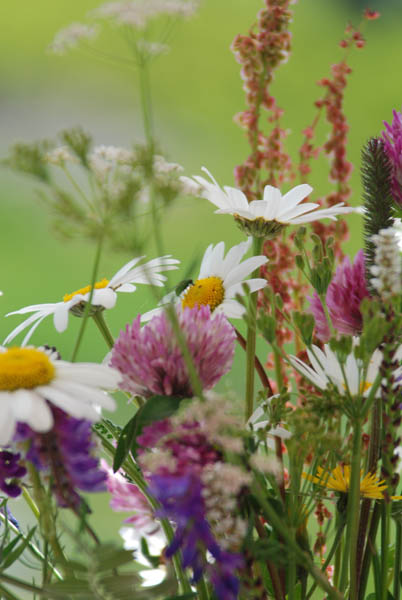 Breakfast view!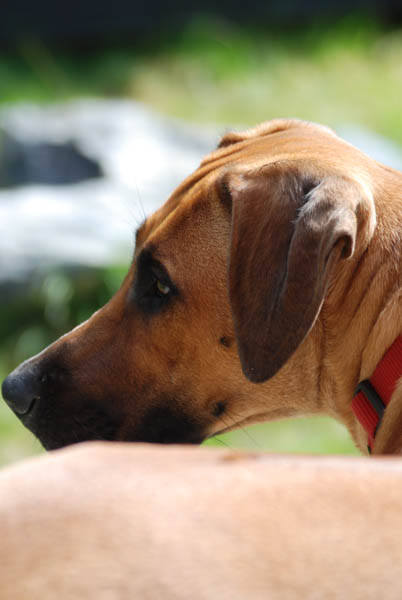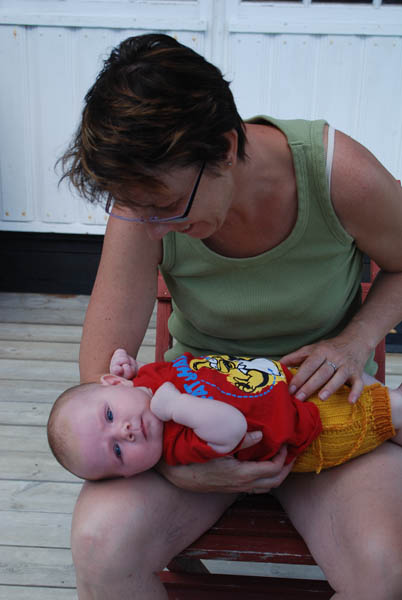 Slim and happy and fat and happy (Sunnivas t-shirt says that at least!). And a very happy grandmother.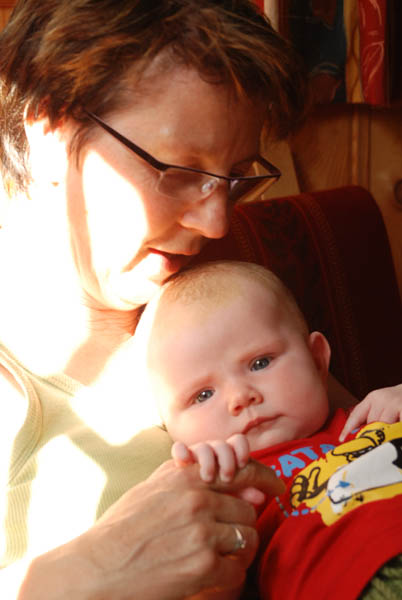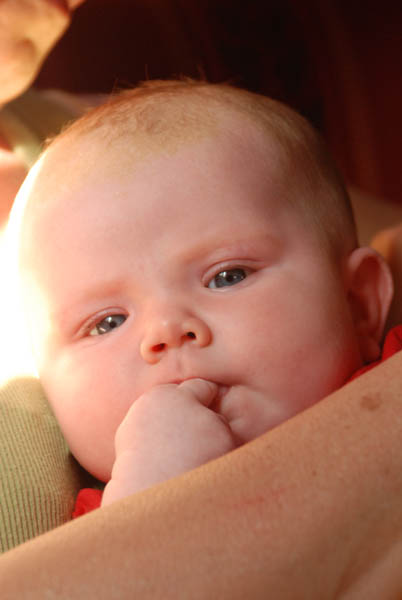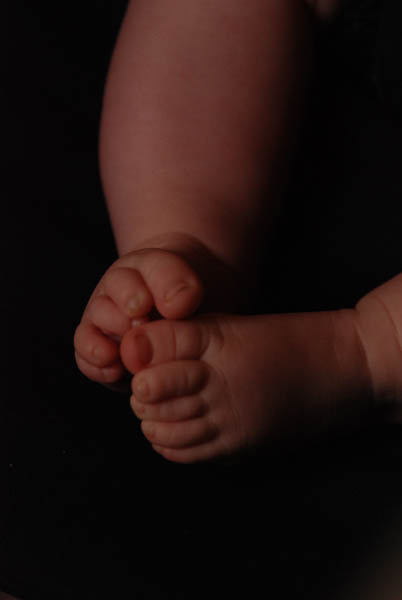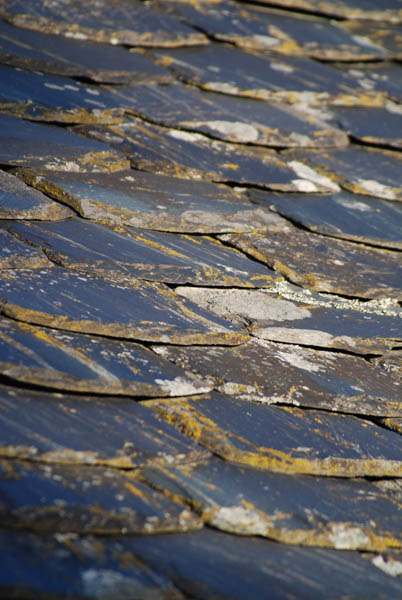 The beatiful roof of "Lillebu", the annexe. Old slate, a traditional roofing in these parts of the country.