HD: A/A
ED: 0/0
DM: Free
63 cm, 33 kg
Full dentition, correct bite
DM: Not carrier
Photos -
At almost 5,5 months, Iza is app 55 cm and 22 kg
At 7 months she is 61 cm and 28 kg
At one year she is app 63 cm and 32 kg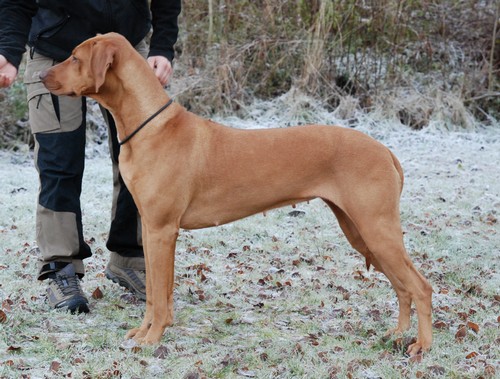 November 2010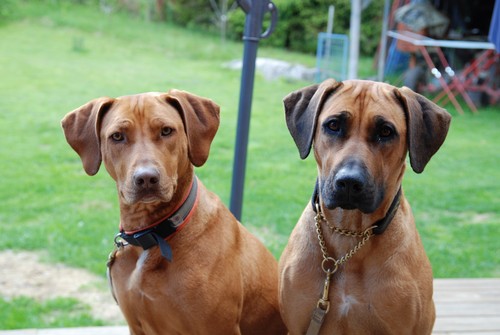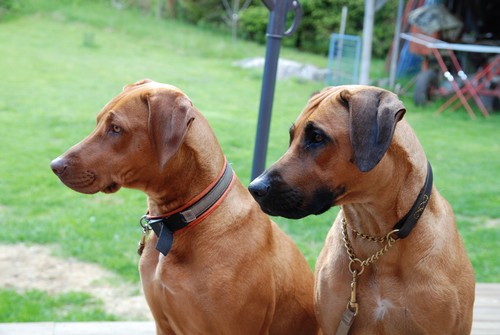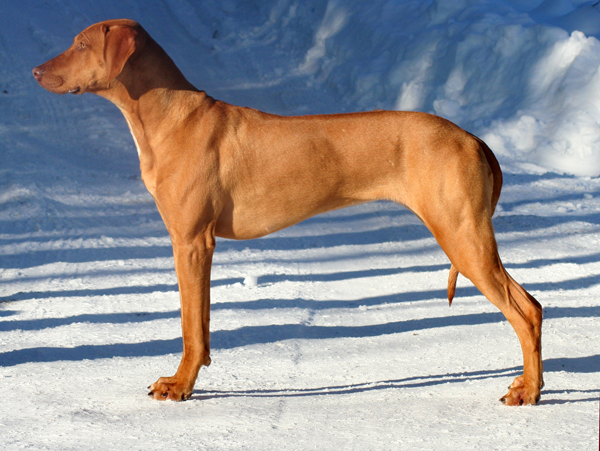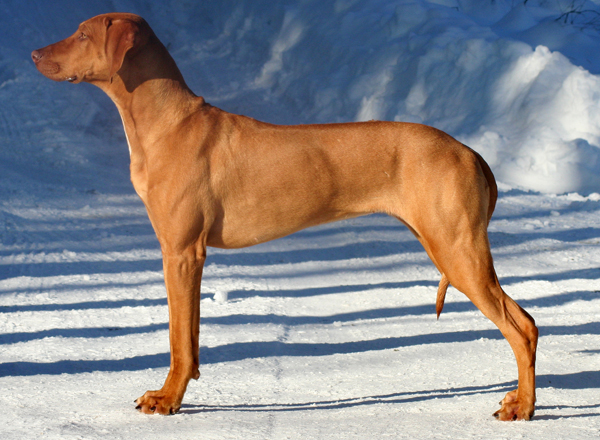 Iza nine months. Photo G T Jensen.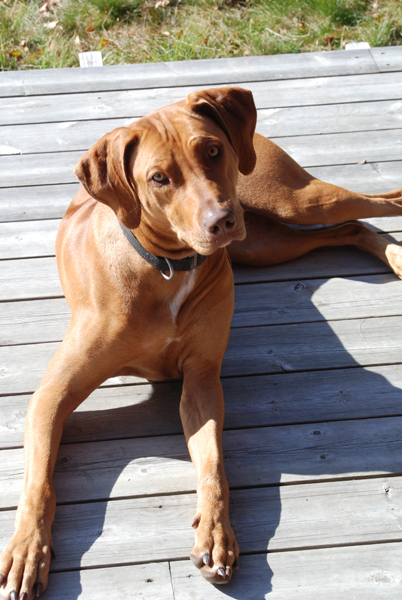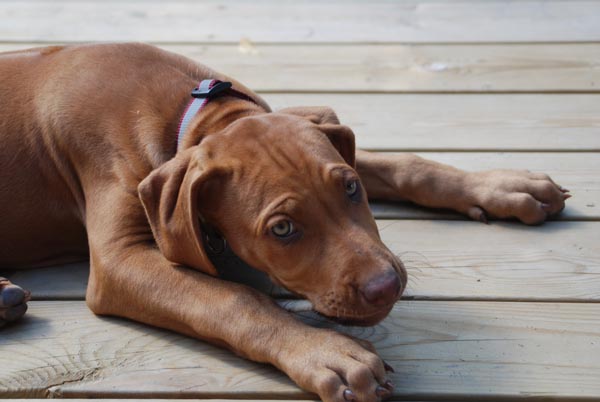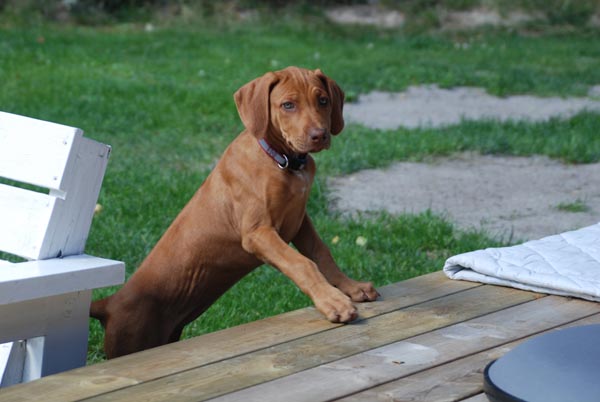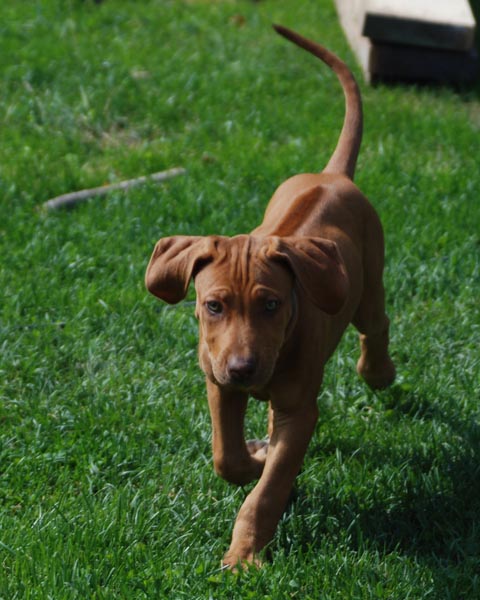 Iza is the new dog in the kennel, imported from Iceland! Her mother is Hunting Prides Amboseli Aziza, bred and previously co owned by us and later on sold to Thorarinn and Anna with their family.
Iza is a very fun dog, trainable, playful and much will to please. She has matured into a dog with quite a lot of guarding, easily controlled. She is very fond of children and seeks attention from every visitor we have, trying to sneak up into their laps when I turn away ;-) The best things in her life is the weekends when Bj°rn is gone and she can curl up beside me in the sofa or the bed. She is perfect around horses and has a quite narrow radius. Her hunting is low.
Sunniva and I went to get this little beauty in July, she was then almost 11 weeks and allowed to come to Norway by plane in the cabin. She immediately charmed us like a whirlwind, just the type and character I like.
We got to speed date Iceland, Thorarinn, Anna, Theodora, Rosamunde, Bergthora and Veigard opened their home to us and showed us around the island so that we got to see some of the magnificent landscape and people as well as Iza's sire, Askur, and his lovely owner Kolbr˙n. I'm very grateful - it really is a magic island!
Huge thanks to all involved for letting us have our little Iza, a special thanks to the crew on flight SK 4788 for bending your rules so that she was allowed on the plane with Sunniva and me.
We love her!