HD: A/A

ED: 0/0

At 18 months, 67 cm, 37 kg

DM: N/N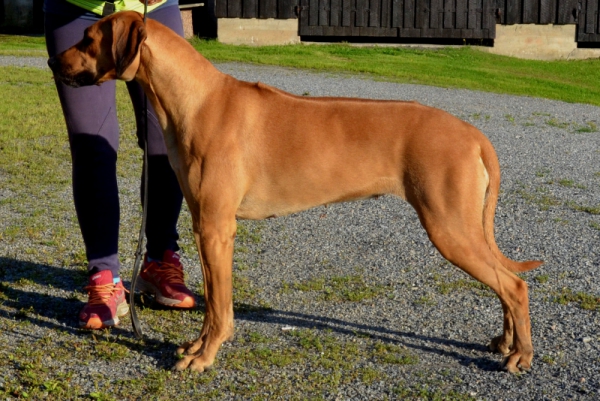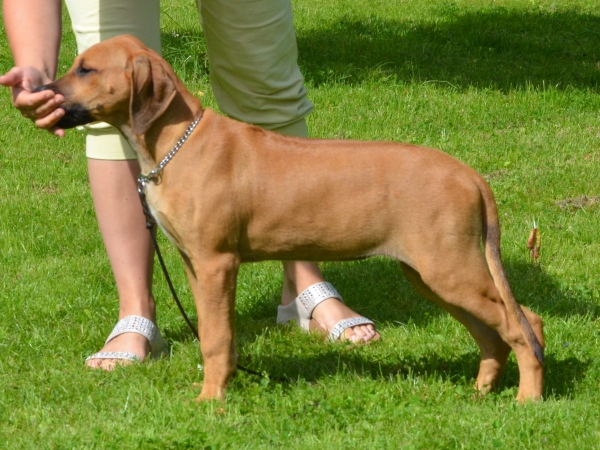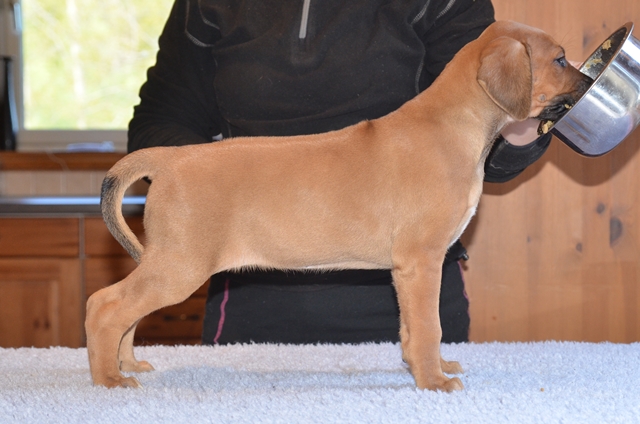 This was a Dhamira clone both in personality and looks, so it was no option to let her move anywhere ;-) After 18 months I realized it was very unfair to expect her to be her mother, I forgot the fact that no two individuals are alike, and I could only see her mother, not Kenya. Therefore, when a person who saw Kenyas whole potential and who didn't judge her on behalf of her mother's personality crossed our path, it was Kenyas destiny to be with her. It breaks my heart, but I also know how unfair it has been to expect a dog to behave a certain way because I want her to be another dog.

Kenya has grown into a dog very much like her mother, a sensitive, sweet soul who just l o v e s kids. At her mentality test she proved to be pretty rock steady, not the least upset by any threat.