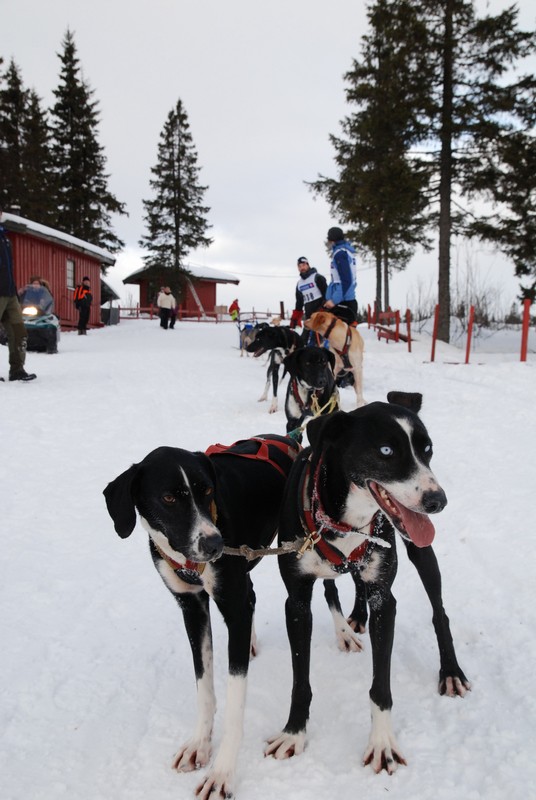 The team on Sunday, Dawn+Freia, Idun, Toro+Indy.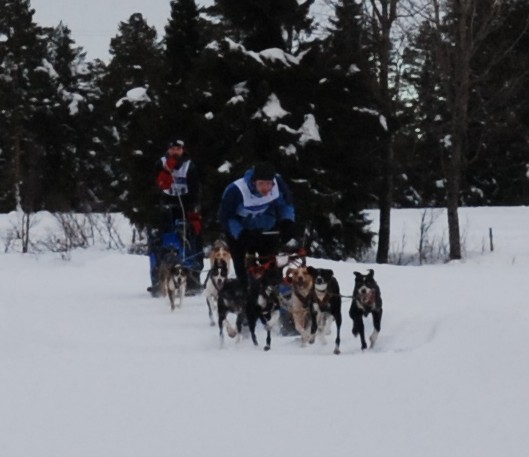 For a few seconds it was extremely exciting to see Bjørns Light blue jacket appear first out on the stadion - but only for a few seconds...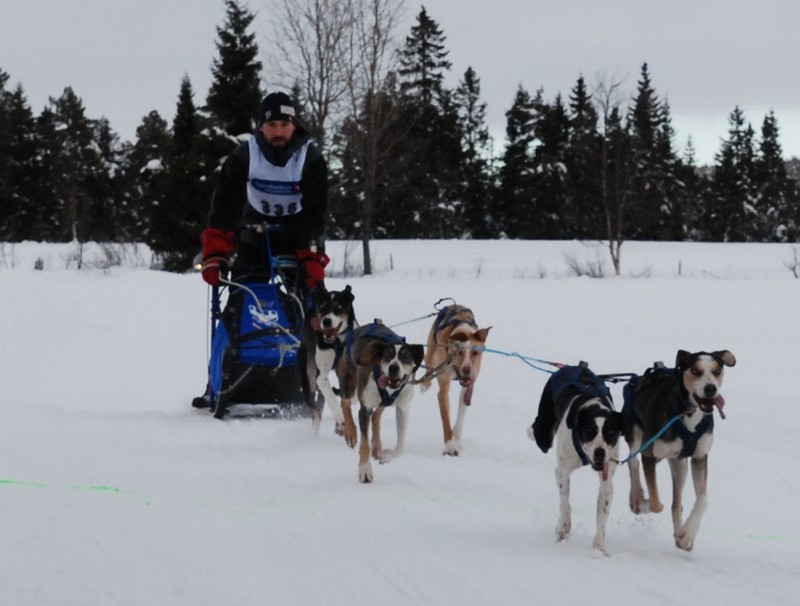 Because he never managed to get rid of this nuisance - the winning musher and team, Øystein Varhaugvik with Movassbakken dogs ;-)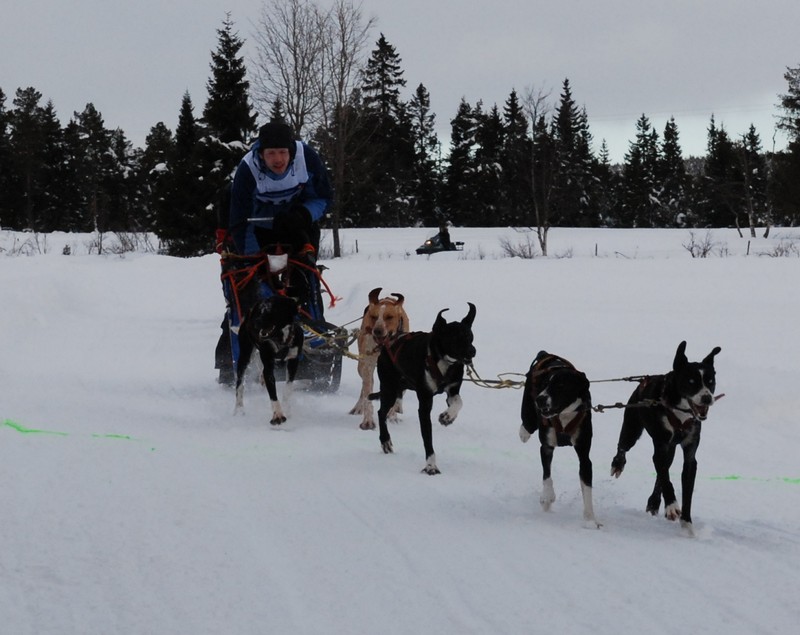 He tried hard though, and the dogs were doing a very good job this day, eating in on the lead from Saturday with over two minutes.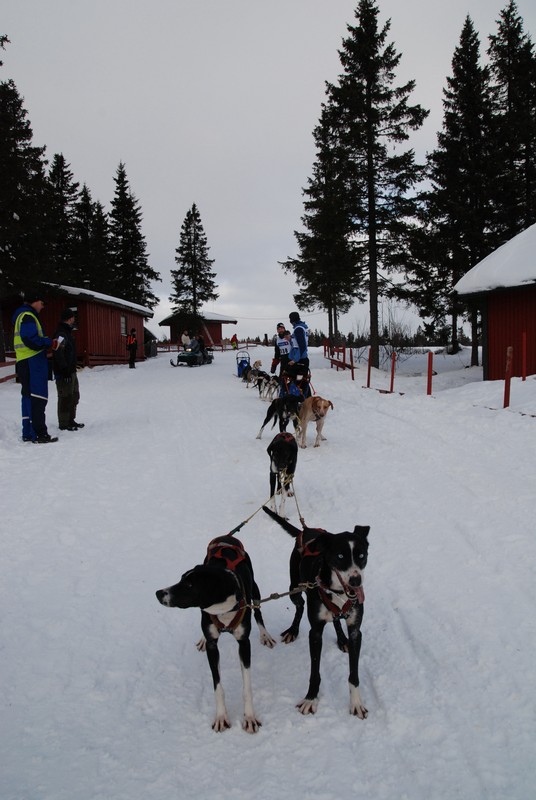 Just at the finish line, discussing the race.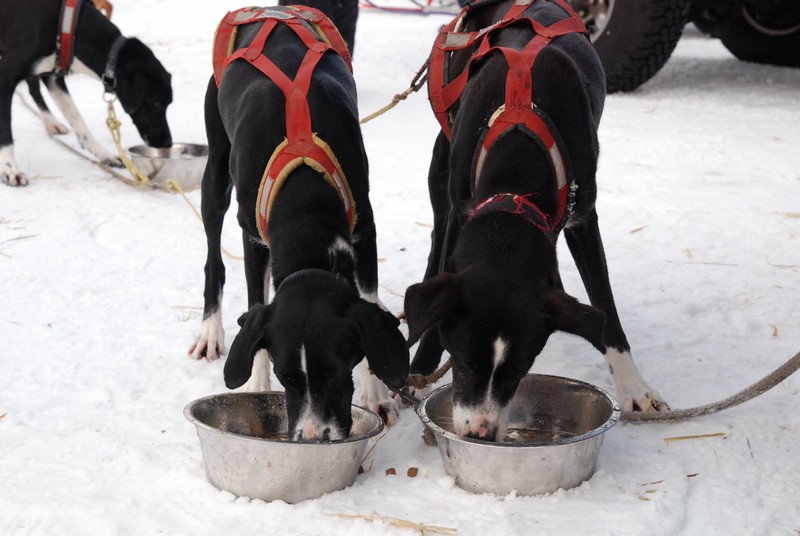 Time for reward!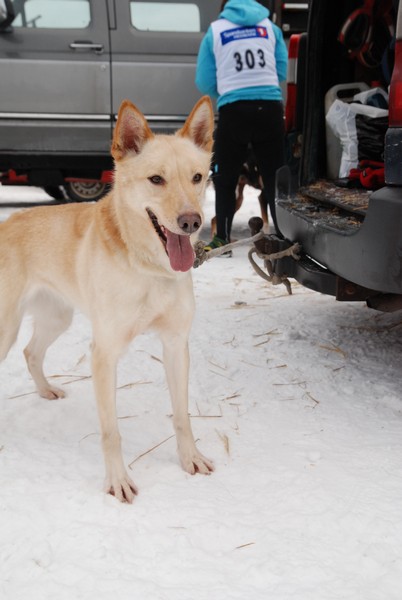 Here's Blondie, back to join Kamilla's small team!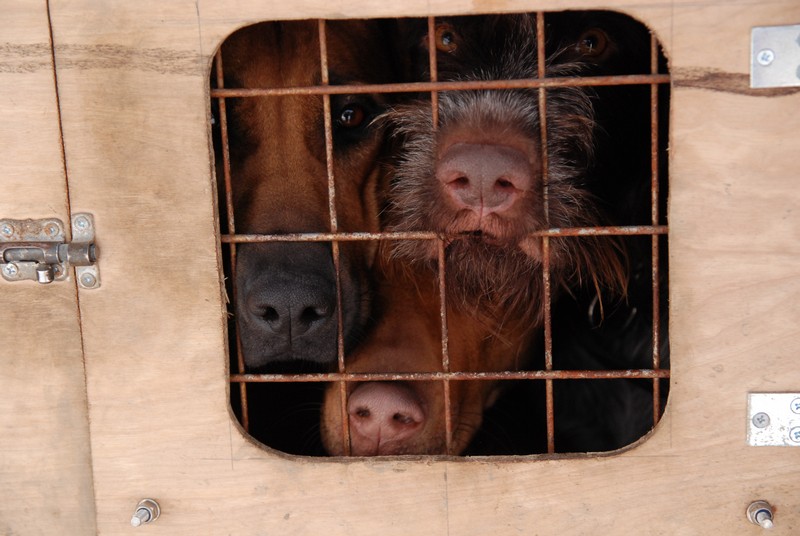 And these guys - what did they think of the Championship?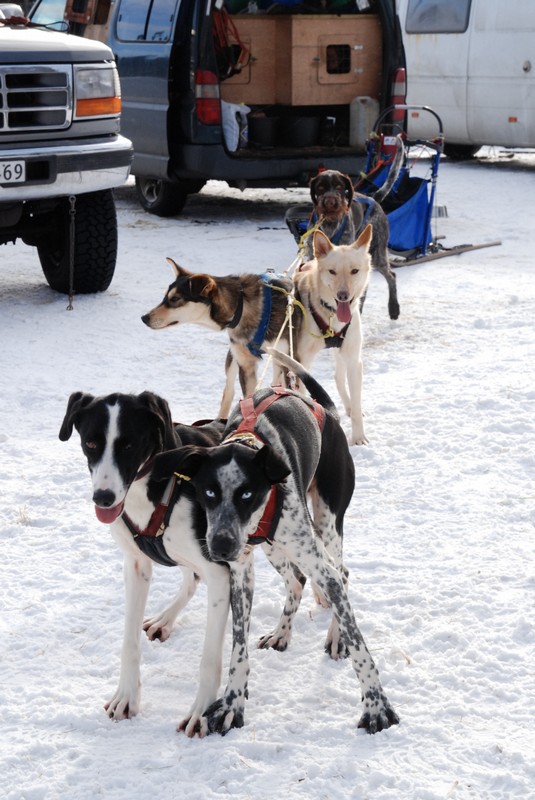 Well, Toby got to go for a run today, with Cheetah+Minnie and Blondie+Irish on the team.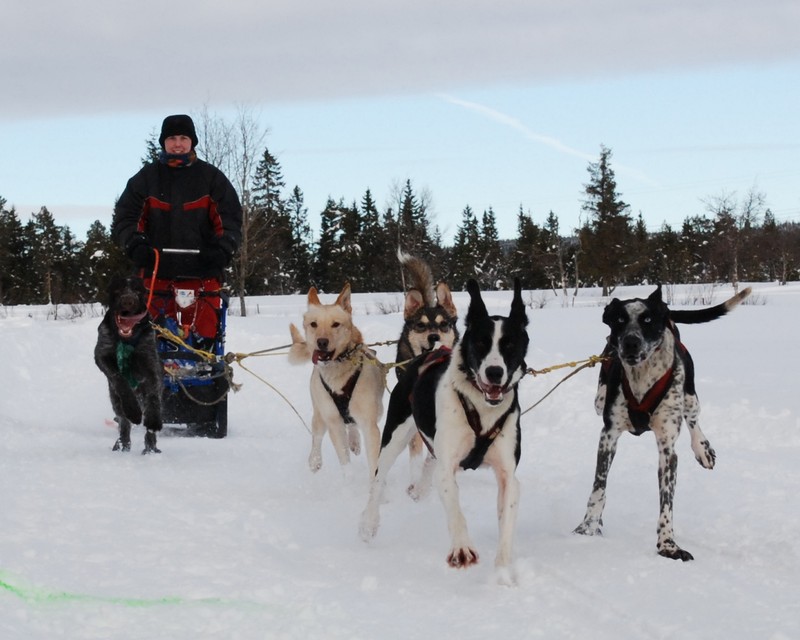 Here the dogs have just spotted the photographer in the middle of their way...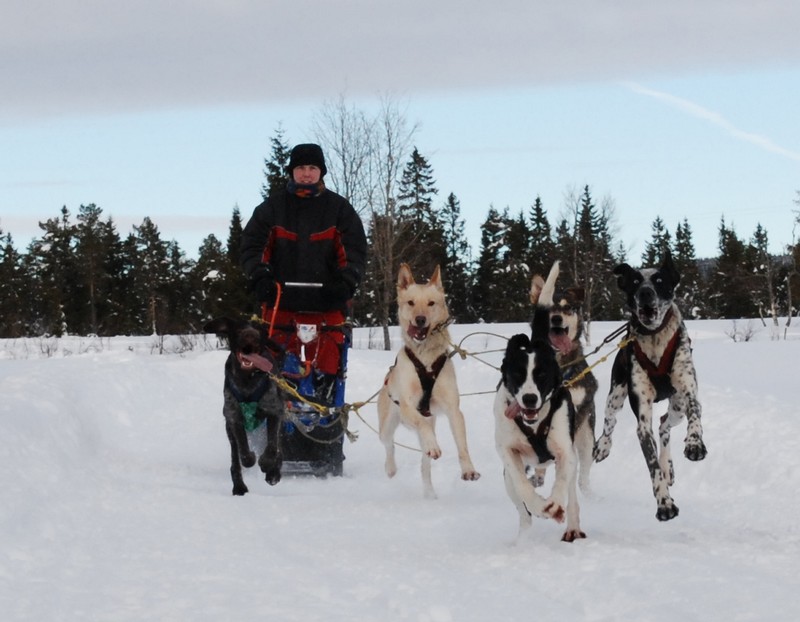 ...and Minnie tells him to get lost ;-)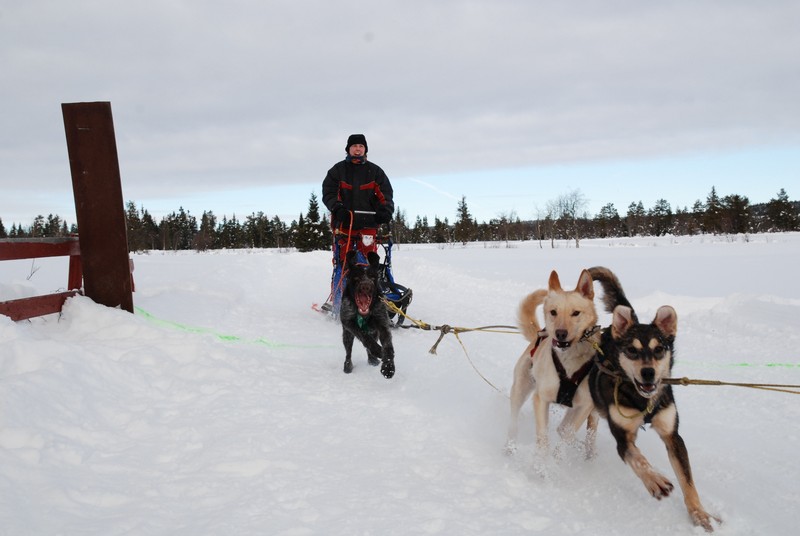 "Hey - who are you and what do you have there?"