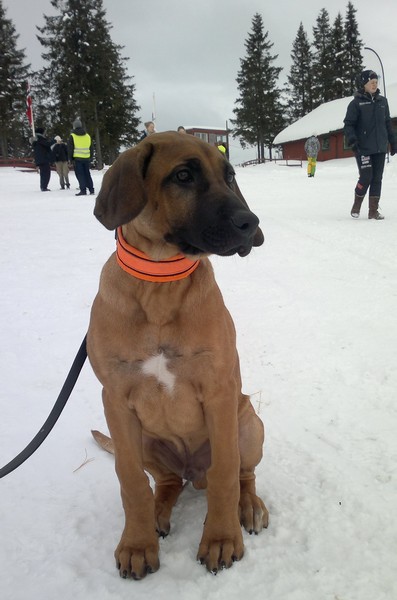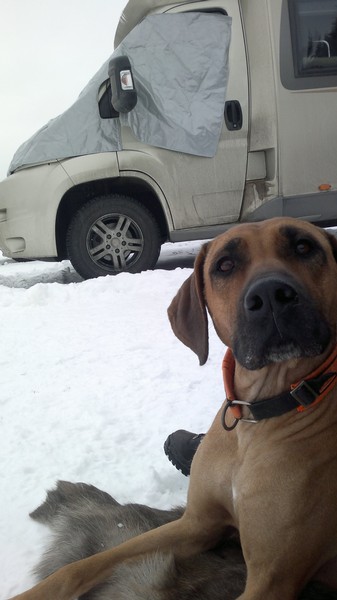 Day one of the NC was pretty nice, Hasani and Dhamira and the eminent handler had quite a nice time waiting...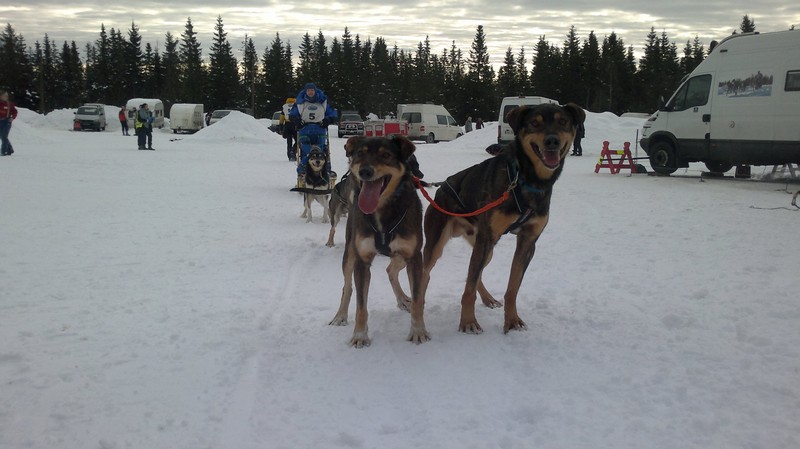 We got to see some sold dogs, these two guys are the brothers of Irish (HP Puma x HP Bruno), their sister Imola was home healing a sore shoulder but she is a great lead dog.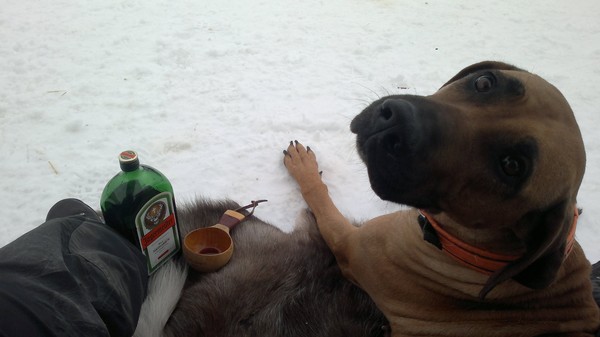 Dhamira and I on Saturday ;-)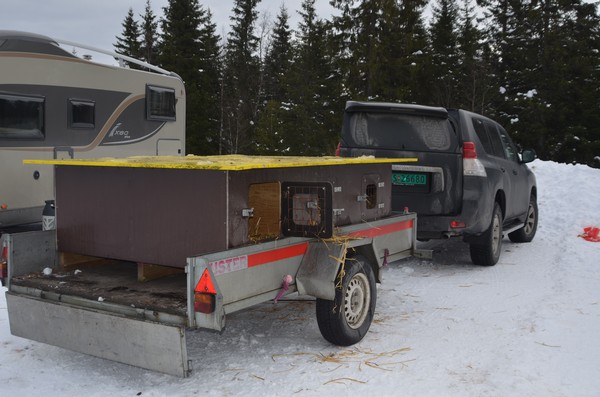 On Sunday, we had to swap to the second best car... no wait?? We had to b o r r o w a car, as the HiAce made some dangerous sounds on the way home..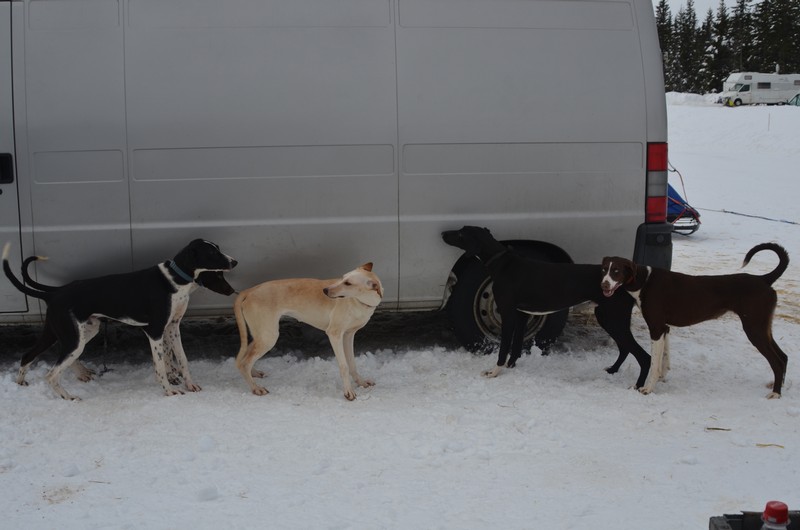 But we managed to bring the youngsters as planned, for socialization and training. Luckily, we could lend some gear from Rune Haugmo parked next to us as we had no chains on the Landcruiser;-)
We were merely four seconds behind Øystein Varhaugvik on Saturday, but unfortunately his dogs were much faster than ours on Sunday, probably because he had two more yellow dogs than us!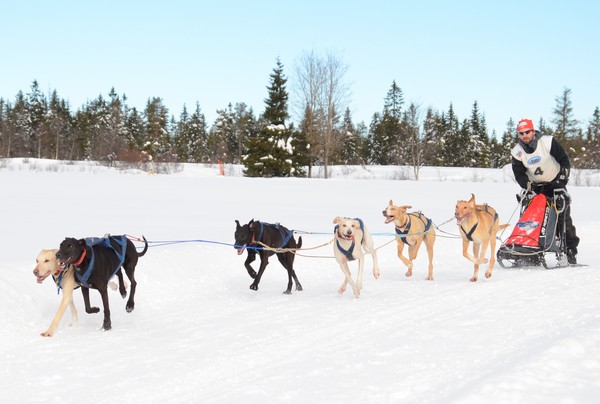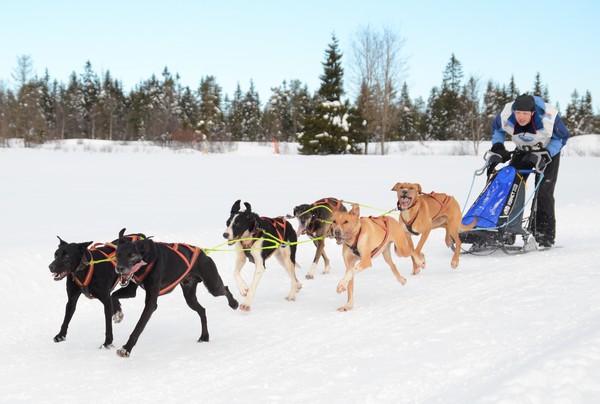 After the race, we took the youngsters out for a training run, Bjørn with their mother Dawn and Mizar in lead, and Capella, Bellatrix and Vega, while I used Zoë and Sirius skijoring behind him. We did some passing as well, and Zoë showed that she has the spirit of her father Grym when pulling!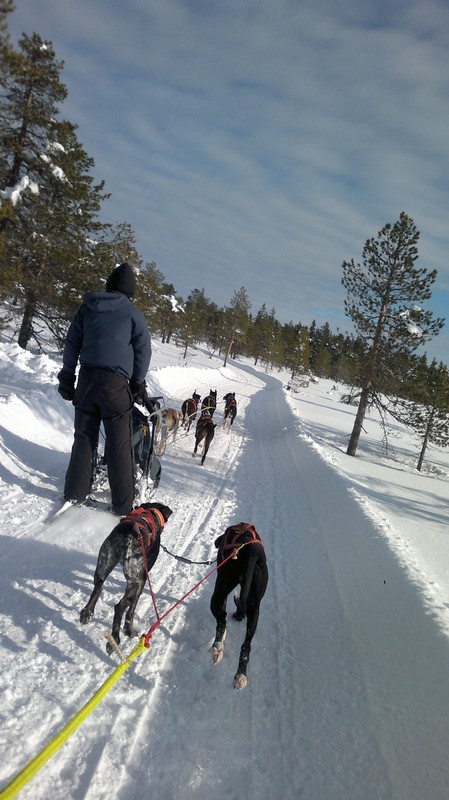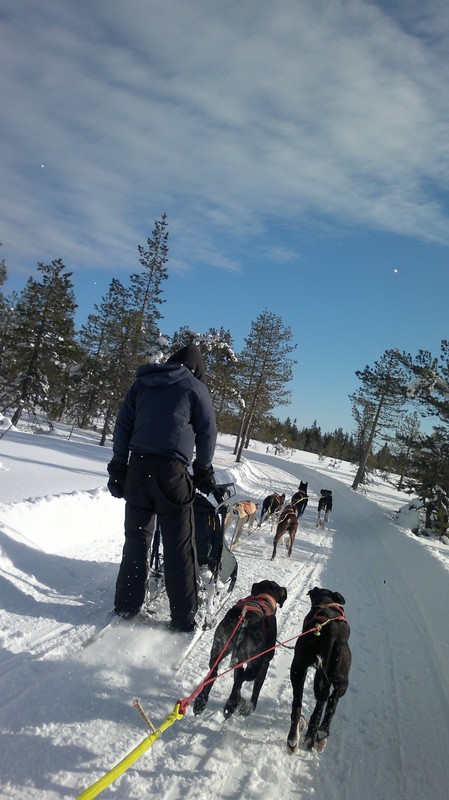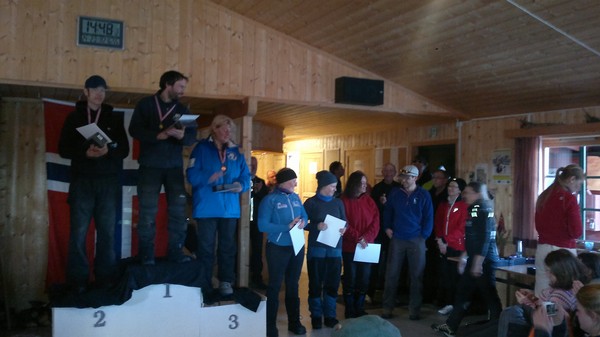 After that the prize ceremony, with Øystein 1st, Bjørn 2nd and Marit Stratton 3rd, using dogs after Zappa (Whiskey x Mike), our first litter! Runa finished 5th with Rossi and Biaggi from us.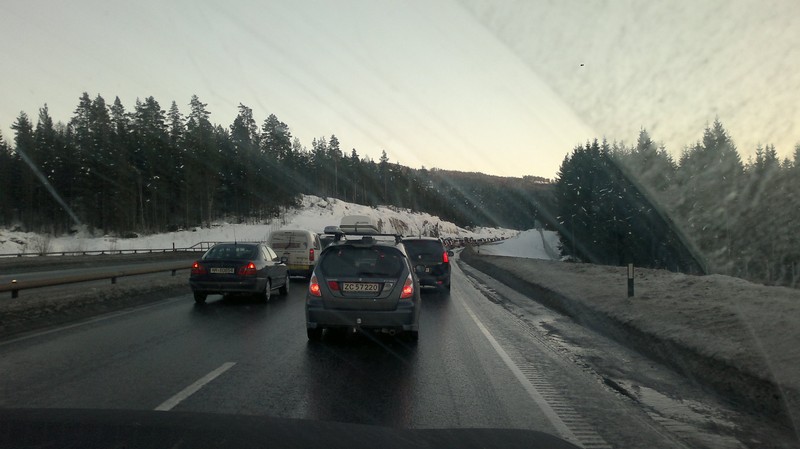 And this was how fast the journey home went...