HP Langbein 11 (Fun Racing Indy x Com)
Langbein has moved to a friend of the new owner of Idun and Rips, and we guess thry will have a lot of fun together!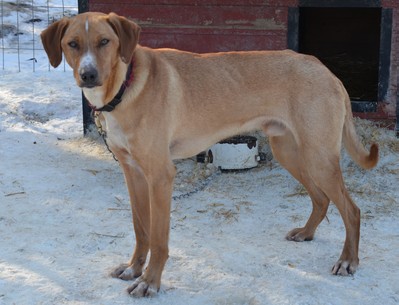 HP Idun (08) and HP Rips (13)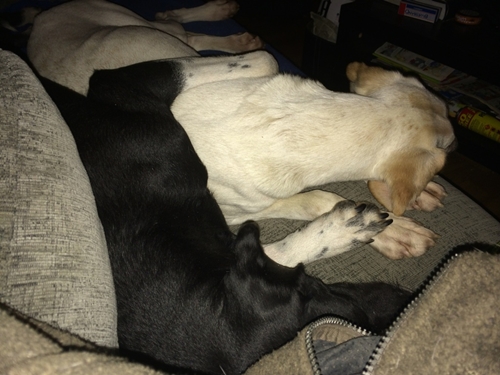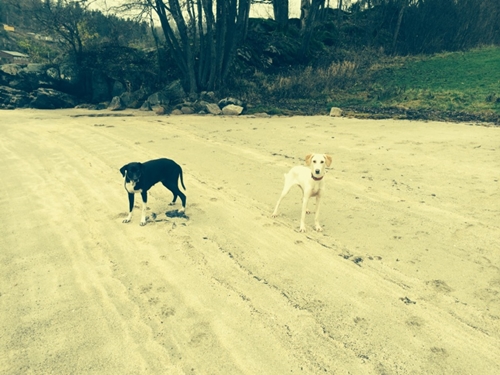 HP Antares/Mila 12 (Pluto x HP Dawn) Sold to Ann Elisabeth (the bl/wh dog ;-))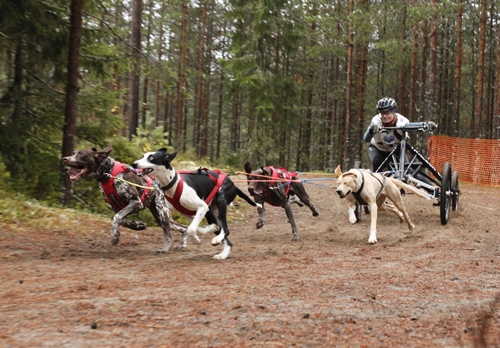 HP Tamada 09 (HP Bruno x HP Puma) and his father HP Bruno 06 (Quark x HP Baileys):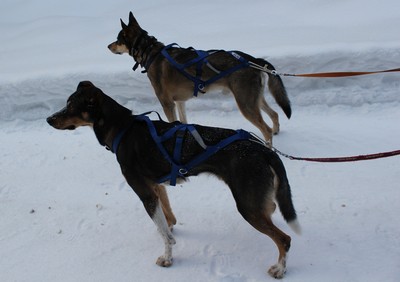 HP Ben 09 (HP Bruno x HP Puma) - Sold to Ronny Fossum, Drammen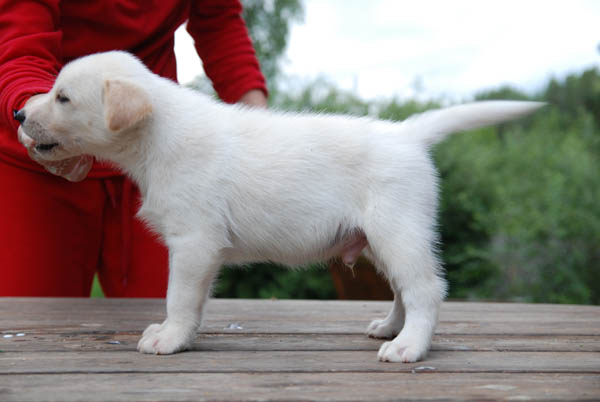 HP Troy 09 (HP Bruno x HP Puma) - Sold to Ronny Fossum, Drammen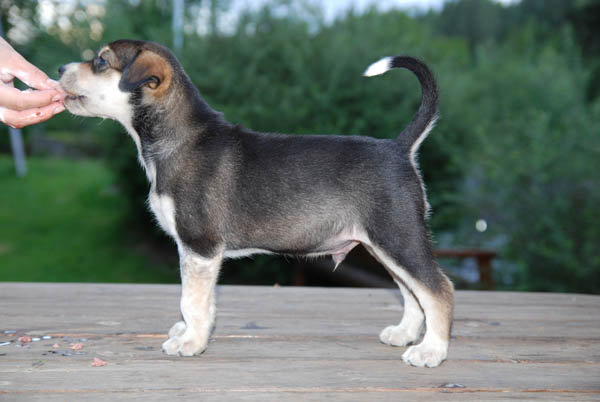 HP Leo 07 (HP Tiger x Twist) - Sold to Ronny Fossum, Drammen. Pedigree here.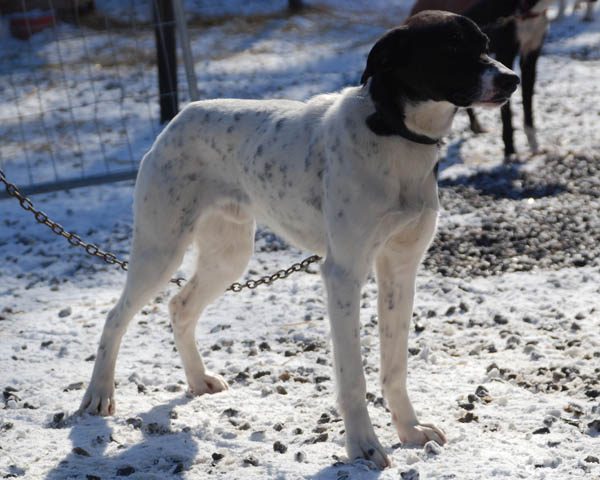 HP Tarzan 08 (HP Leo X HP Bell)
Sold to Ronny Fossum, Drammen.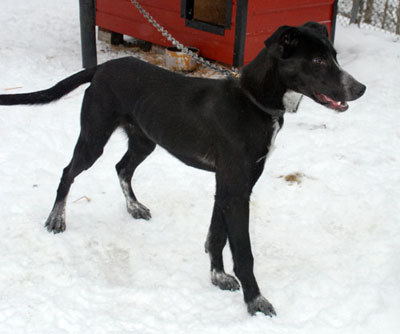 HP Bell 06 (Quark X HP Baileys) - Bell is from Baileys' litter with Quark, she shows potential as a leaddog and we hope she continues her nice development. Pedigree here.
Sold to Kari Efjestad, Ål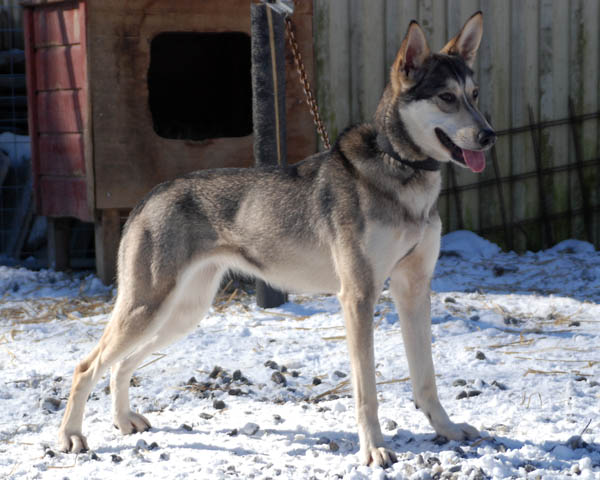 HP Bagheera 00 (Mike X Whisky) - Also from the succesful Whisky X Mike litter, Bagheera is an allrounder who can run in most positions of the team. Hard working with stamina.
Sold to Knut Johansen, Trondheim - later to Smistua Husky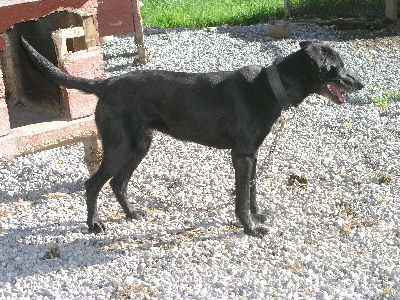 Twist 02 (Speedos Lob X Aurora 3) - Twist was bought as a youngster from Edland/Gausereide. She is an amazing dog, hardworking, fast and with lots of stamina. Twist had two pups at Edland/Gausereide before we bought her, of which one male is a very promising dog. Now we have three youngsters from her and our own great leaddog Tiger, who all show great potential with remarkable intensity. NC 2005+2009. Twist is now leased out, but we may breed from her one more time. Pedigree here.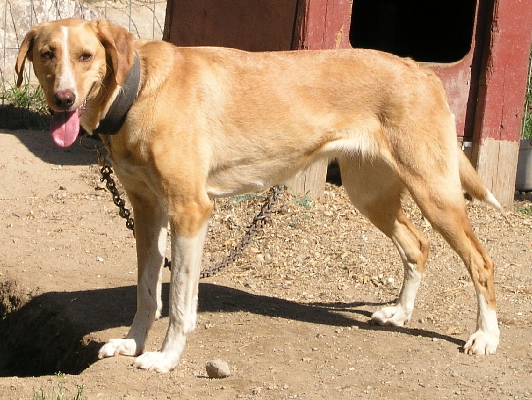 HP Anubis 14 (HP Sirius x HP Nora) - Anubis is a great puller, but has suffered from a mysterious injury no treatment could help and did not make the race team this year. We hope rest will fix her, as this is one of the best from that litter.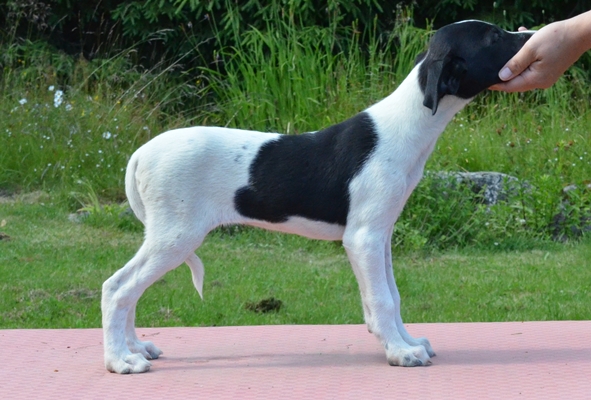 HP Toro 08 (Fun Racing Brimi X Com), 27 kg - Toro is a well built dog of good size, he shows great promise as a sleddog and we look forward to see him develop! He has one of the great characteristics of his mother - sweet talk to him in a tough hill and he will pull the team up himself!
Toro loves life as a family dog, and is adopted as a full brother! ;-)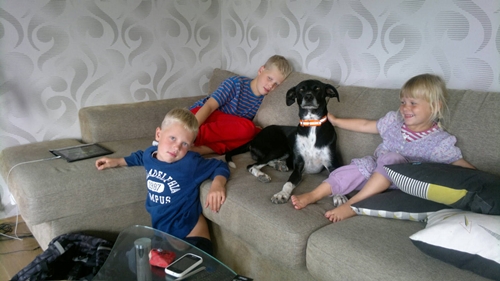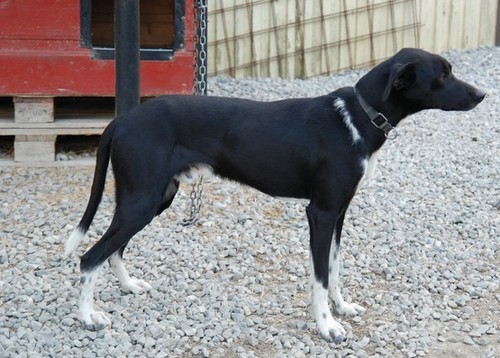 HP Sirius 12 (Pluto x HP Dawn) - Sirius is a very good lead dog, he has much of his mother's head with other dogs, although not that crazy ;-) He wants to go faster than mid distance average speed, and think our huge, heavy cart is too much to drag around in the hills. In front of skis or bike and with a lighter cart and higher speed he has so much more fun. One of our best, super super mentality and a lovely personality. Sirius was adopted by Toro's family when Toro was suddenly ill and had to be put down.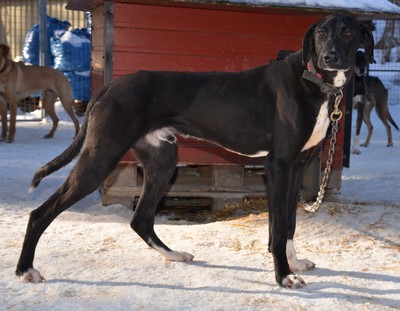 HP Yen 10 (Fun Racing Brimi X Com) NC 2012 Pedigree here. Sold to Ann Elisabeth.
HP Rossi 09 (HP Bruno x HP Puma) - Sold to Kjetil Klokkervold, Trysil, later to Ørn Borgen, Asker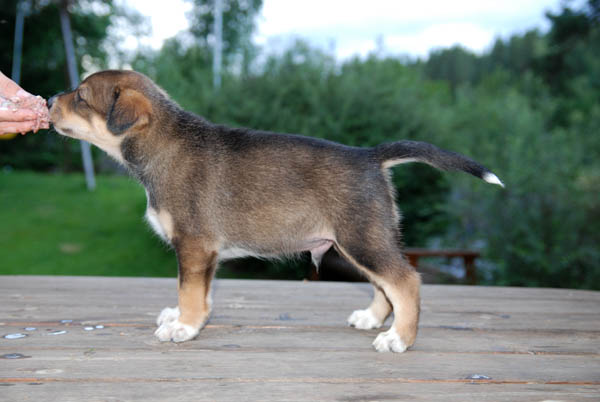 HP Imola 09 (HP Bruno x HP Puma) - Sold to Kjetil Klokkervold, Trysi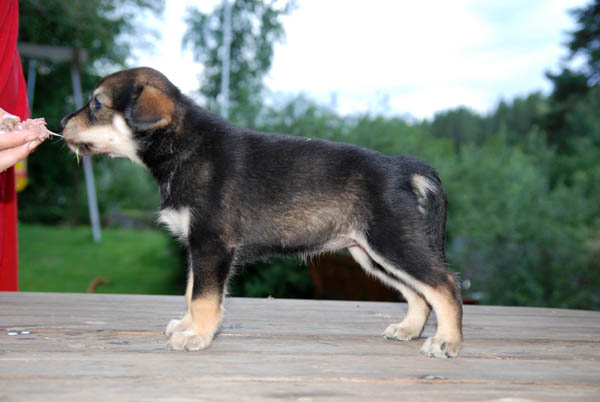 HP Biaggi 09 (HP Bruno x HP Puma)- Sold to Kjetil Klokkervold, Trysil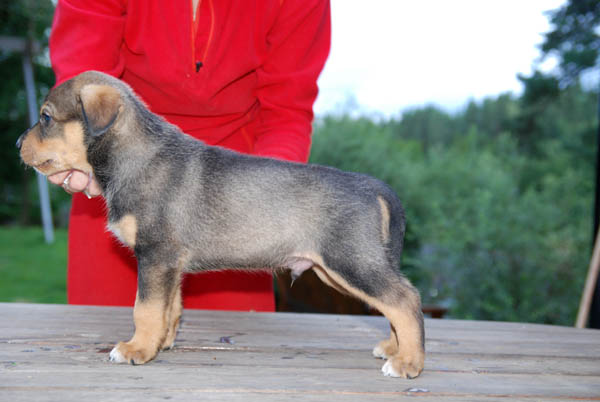 Imola, Rossi and Biaggi at their first race, winning Rørosløpet 2012: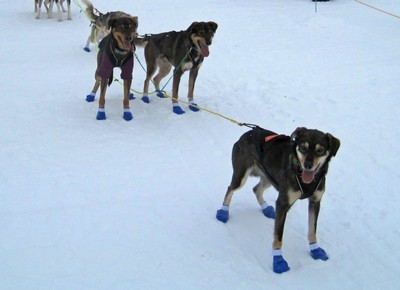 HP Xander 06 (Rulle X Ninni)
Sold to Knut Johansen, Trondheim -later to Smistua Husky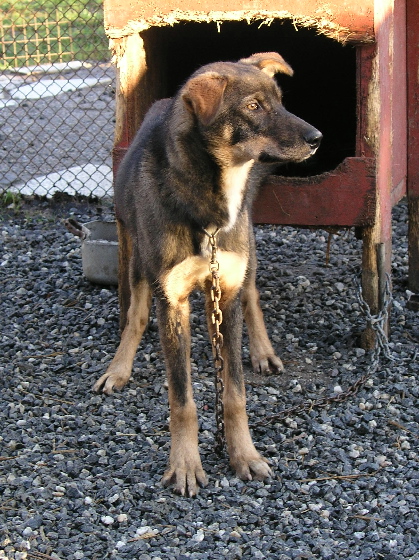 Leica (Panter X Pia) (left) and HP Connie (Mike X Whisky) (right)
Sold to Bård Kjønsberg, Folldal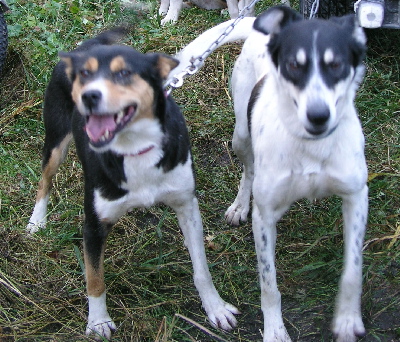 HP Manson (Xanthos X Tequila) Sold to Unni and Jon Kaalstad/Pedersen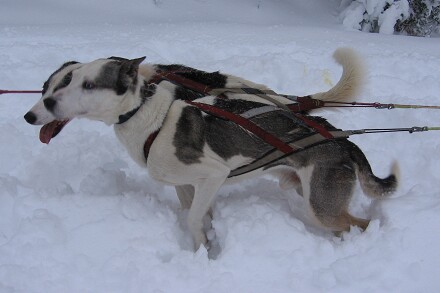 HP Mathilda (Xanthos X Tequila) Sold to Ingvild Krey Stubberud