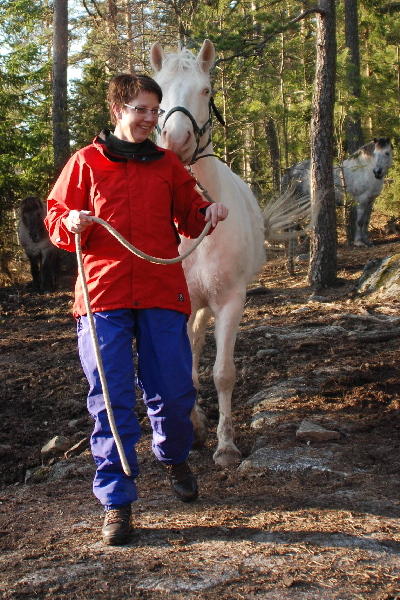 First lesson: find the horse and bring it with you to the stable! 10 out of 10 points.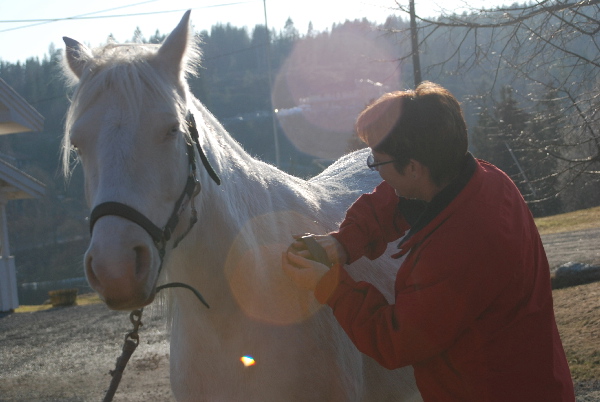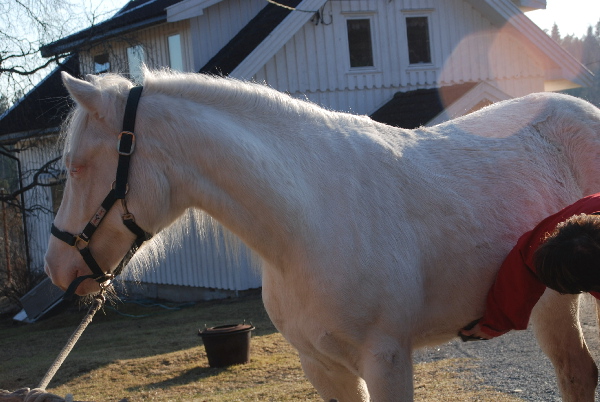 Second lesson: groom the horse thoroughly. Only 8 points here, there were dirt on her hind legs afterwords...But she enjoyed the grooming!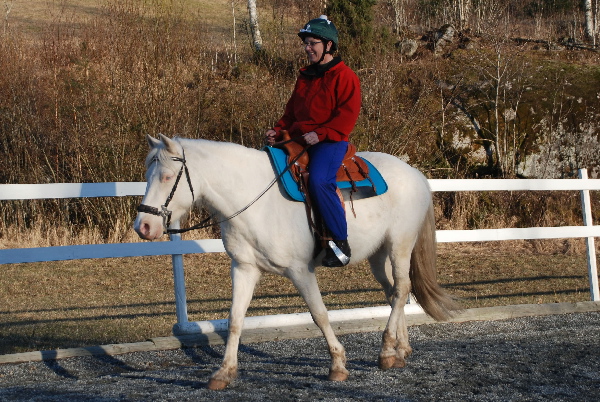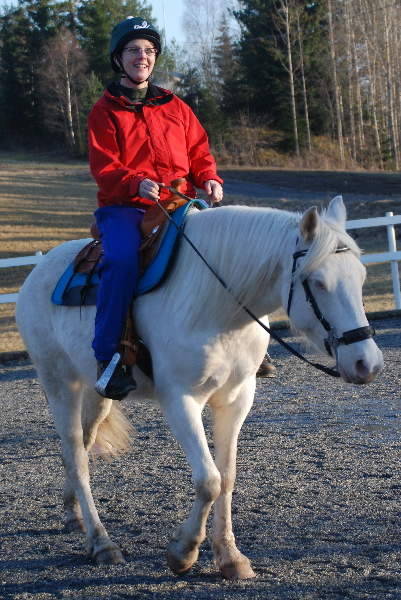 Third lesson: ride straight forward. 10 points!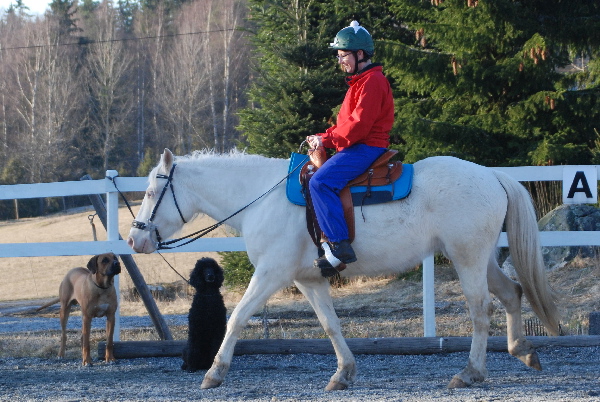 Fourth lesson: pass two dogs without hurting either dogs or horse. 9 points here (Gelo's feelings was hurt as he usually gets to tag along)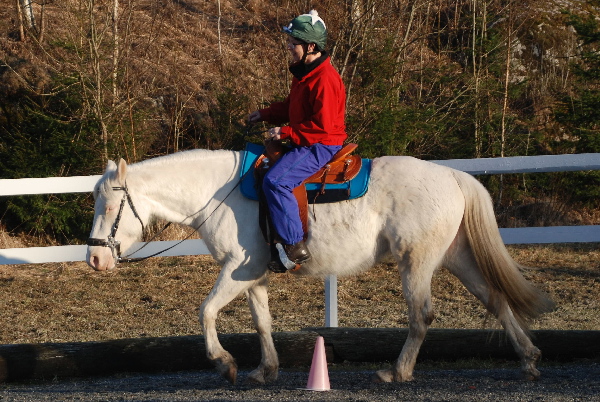 Fifth lesson: don't let the horse decide where the corners are! 7 points as Evita was allowed some sneaky passing of a few corners...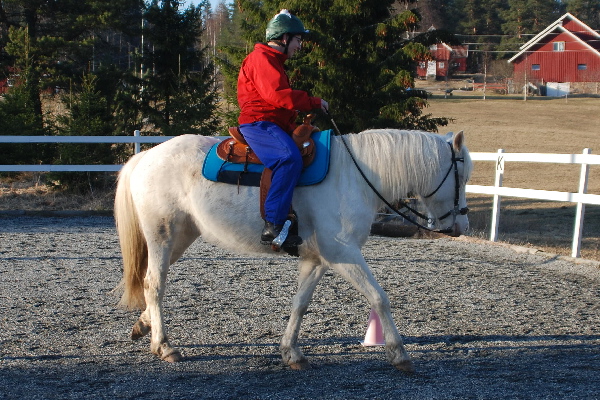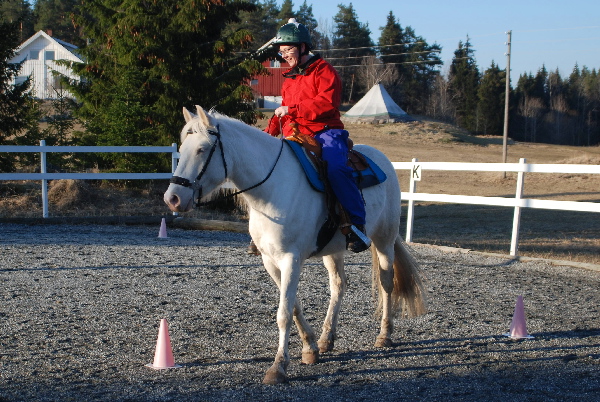 Sixth lesson: slalom between cones. Very good, 10 points!
Next lesson: loosen up! ;o)