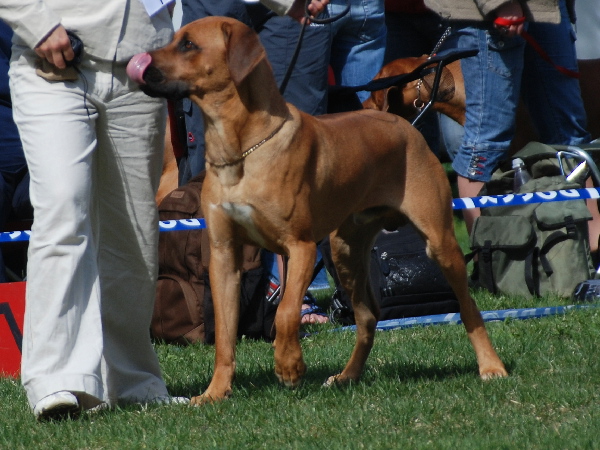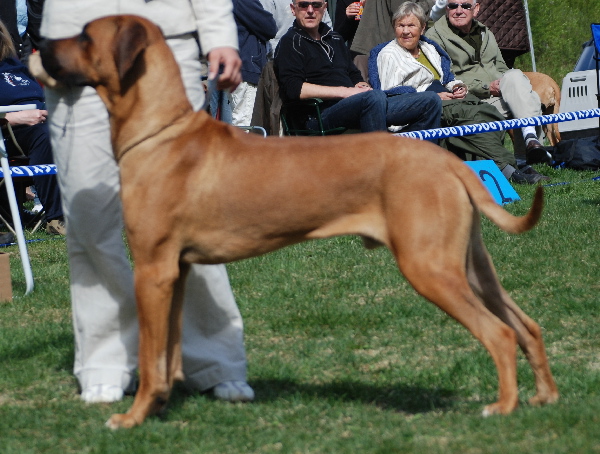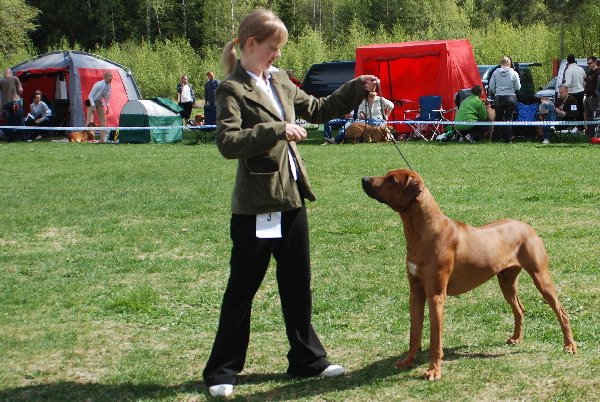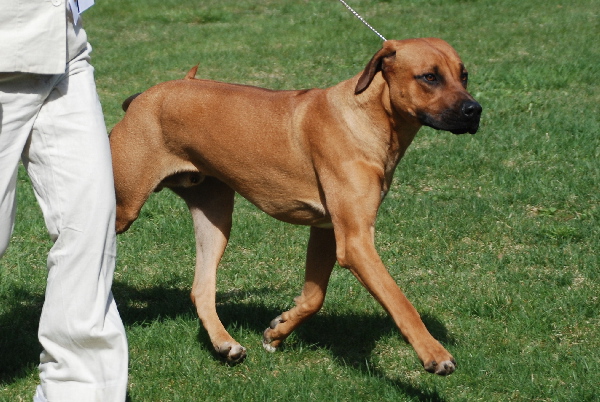 Gelo running!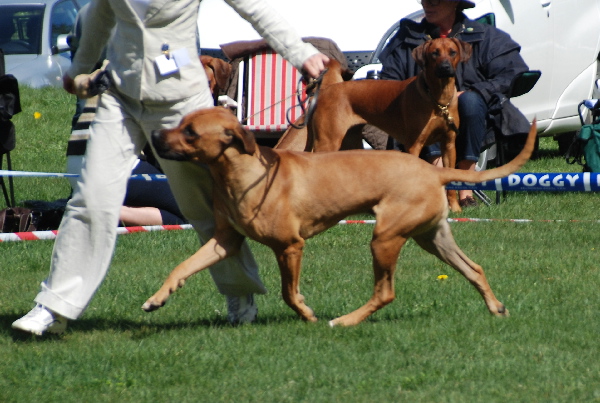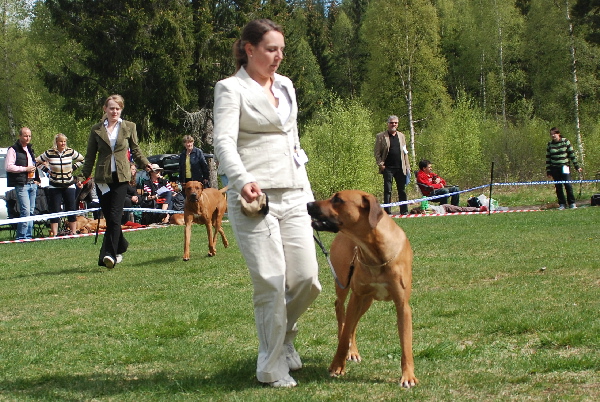 Number four and five in junior class, Gelo and Exon.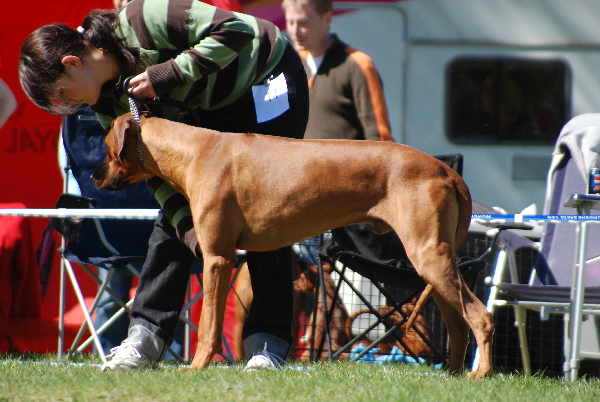 Devil competing in intermediate class.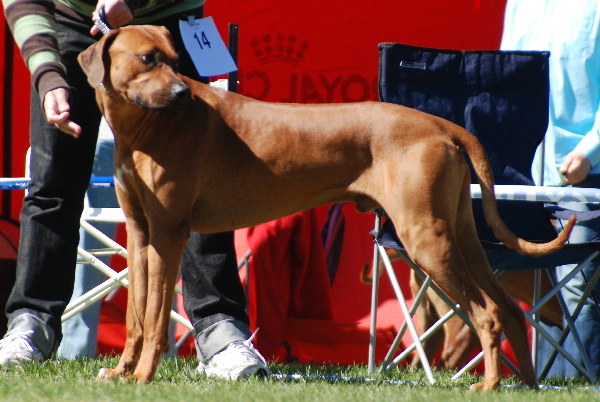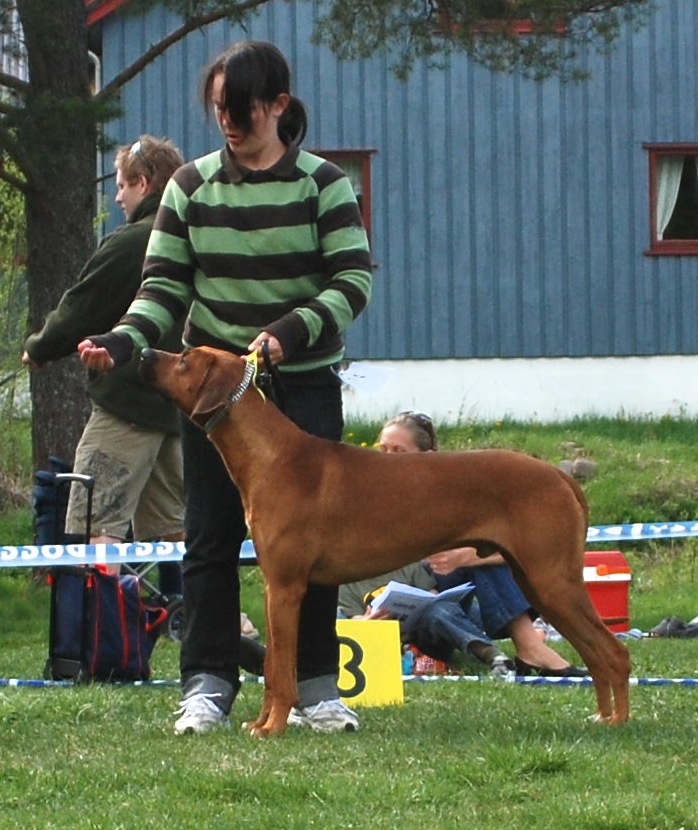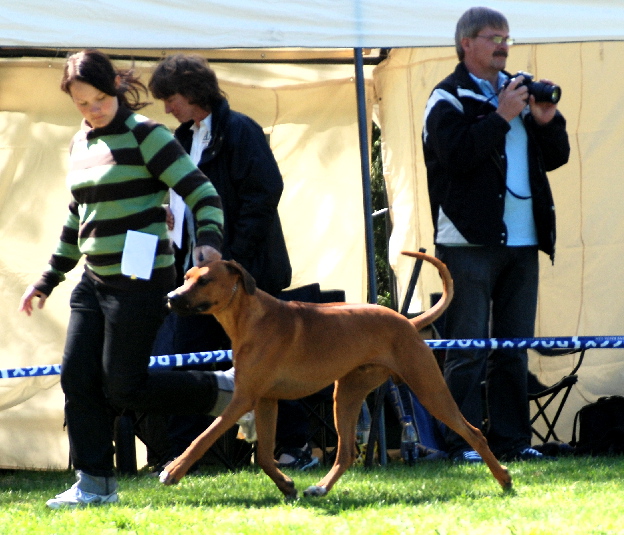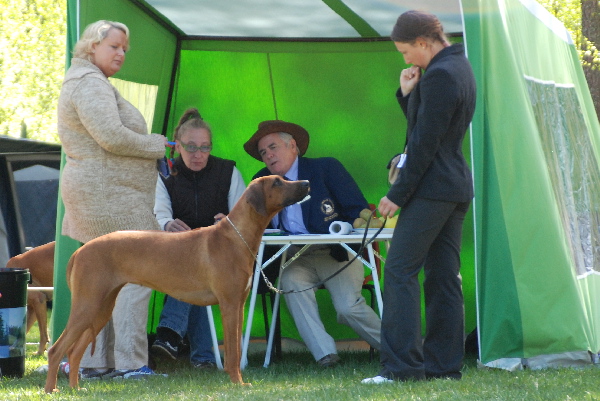 Binti in front of the judge and running below.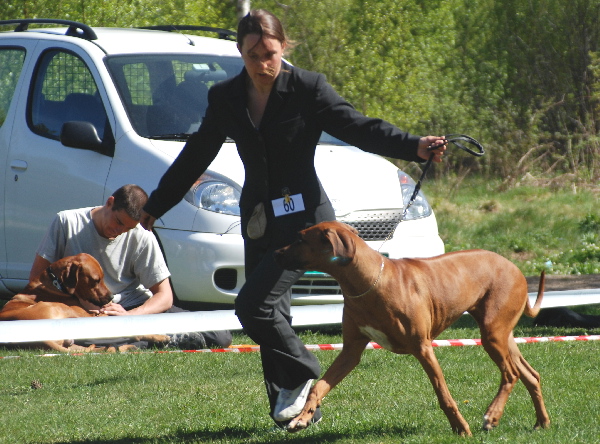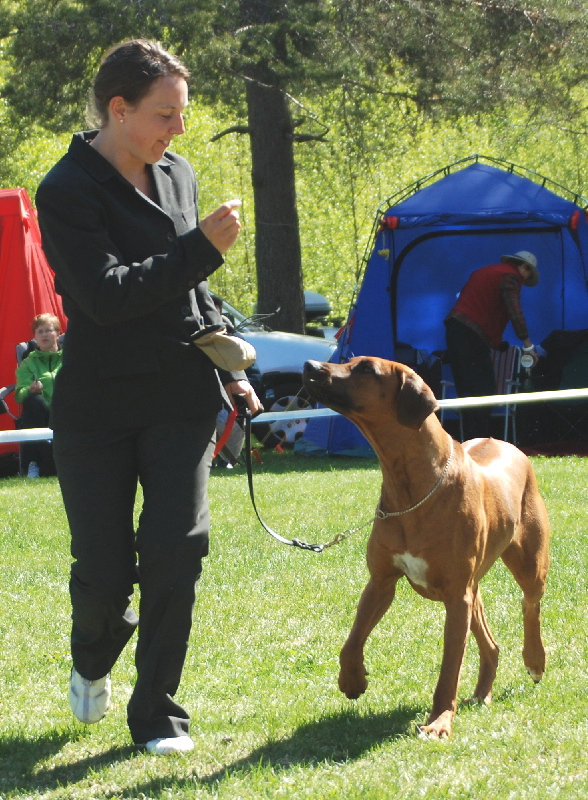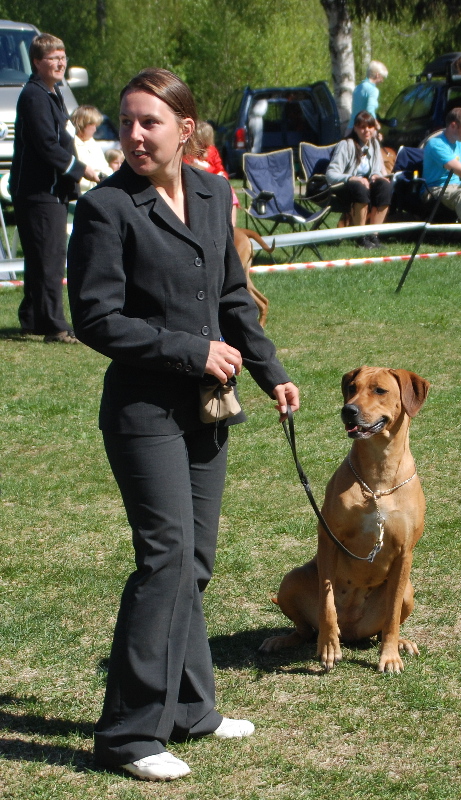 Aisha is dusted off and did remarkably well after two years break from the showrings!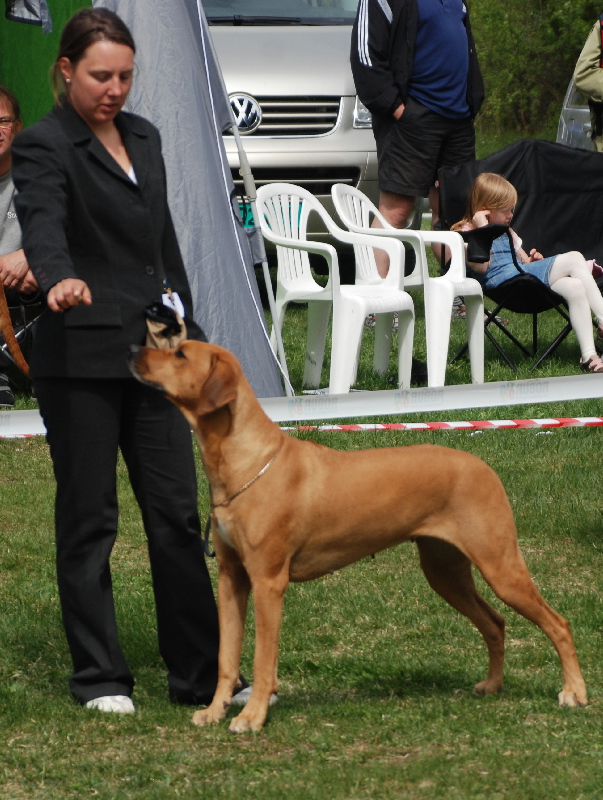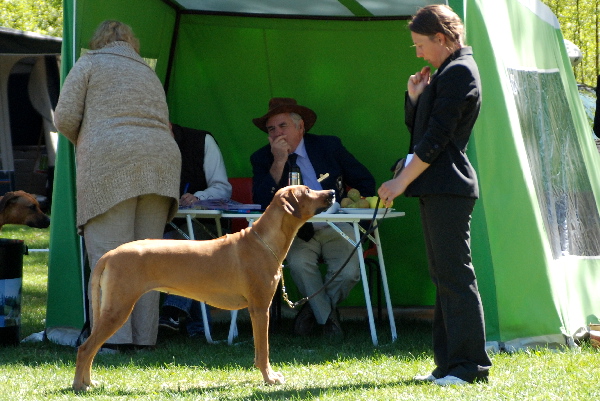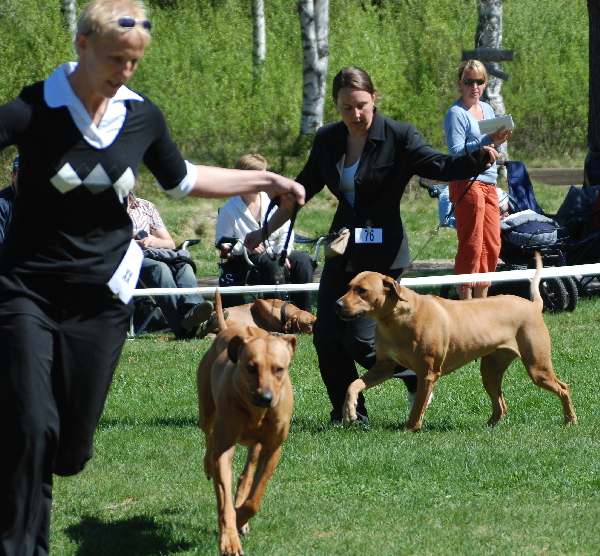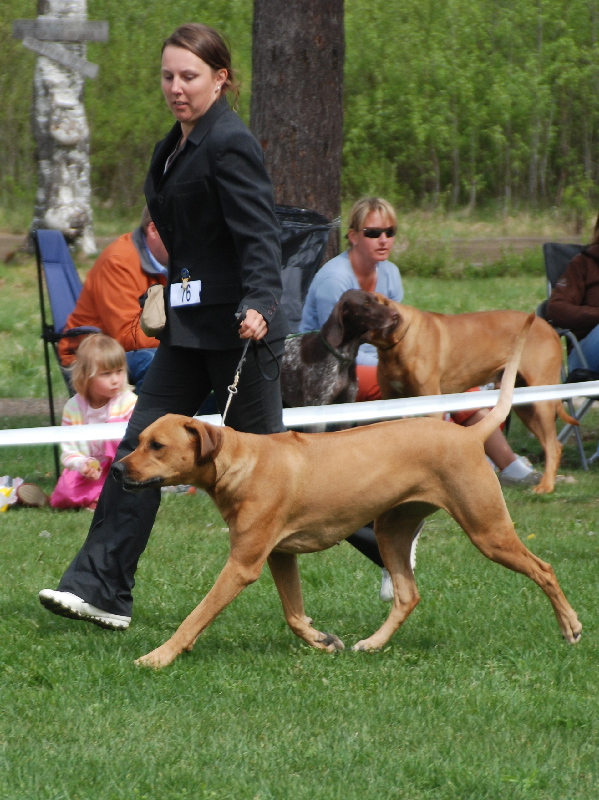 Beautiful Aisha - so much alike her father Akeron!! And the same showmanship also. Not on the handlers part though...;o)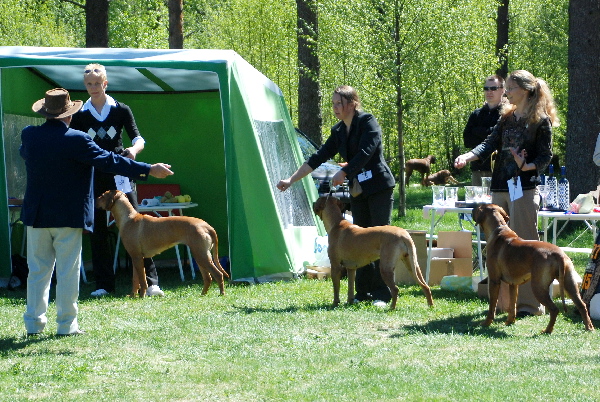 Aisha number two in stiff competition in open class bitches.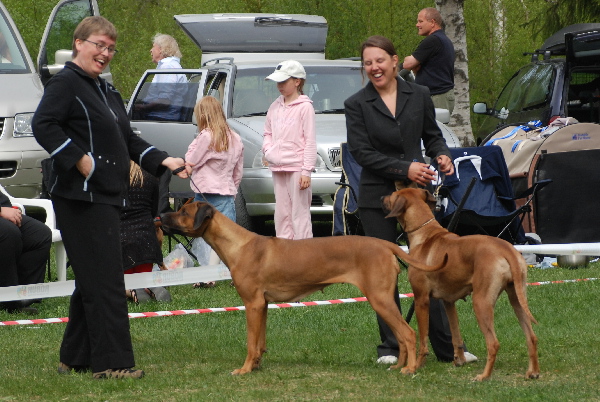 Some funny stories while waiting for our turn in front of the judge!

From left, Zazu, Cheriff, J'Adore and Cike.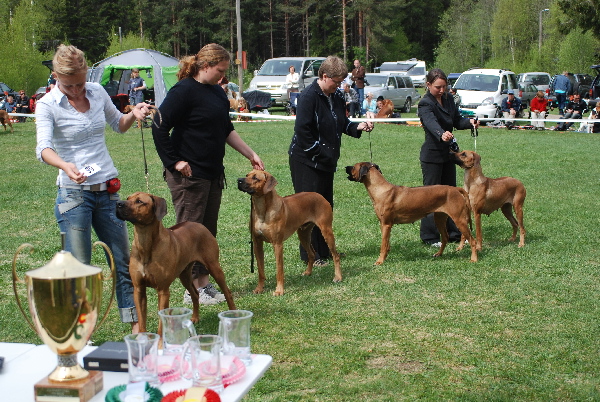 And the judge of the weekend was Mr Neil Kay from South Africa, a very nice gentleman with a big hat ;o)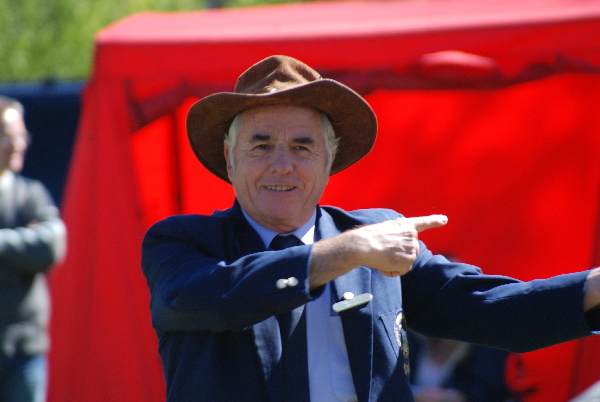 First dog out on saturday was Gelo, he has only been to a handful of shows to date and this was his second show as junior. He showed off beautifully and was placed as number four out of seven junior males and was awarded champion quality.

Exon was also entered in junior class, he placed as reserve after Gelo. He and mum Elise did a great job in the ring, posing and running beautifully.

Next out from us was Devil (Bora) in intermediate class. Devil has had a long break from showing, his last outing was nearly a year ago when he was Best Male puppy at the Swedish spesiality show. The he was injured, he actually broke his neck, and has been reconvalescent since. But now he is fit for fight again, just lacking some muscles in the neck area, but otherwise he is as good as new!

A huge thanks goes to mum Ylva for all her care and special attention and for her keen spirit and eager to show off this little diamond of ours!

Devil won the strong intermediate class of ten with champion quality and in the competition with the other males he managed to place third, just behind to champions but unfortunately the winner Aramis was only Swedish champion so he got the certificate and is now also Norwegian champion.

The bitch classes started Sunday morning. Binti was entered in intermediate class (eight entrys) and Aisha in open. Binti was awarded first prize with an excellent critique, placing reserve in the competition.

Aisha really topped off the weekend by placing as number two with champion quality in an open class of fifteen bitches, the judge loved her but as we missed out on showing her movements she was not placed in best bitch class.

Both Devil, Binti and Aisha was picked for competition for best ridge and best movement also.

Winner of best male ridge was Akinzo, father to be of our Dodori-litter later this summer! Congratulations to you!

At the end of the day I also entered in breeders class with Gelos aunt Cike from Kuzongas kennels, who later was Best breeder #2 with honours prize. Congratulations to breeder and owner Jo-Ann Nielsen!

We have had a wonderful weekend with nice weather, great company and some nice results! Looking forward to next years show ;o)

Huge thanks to all "my" photographers these two days, Gunn Tove and Anders, you're great!!!