BB is the favourite play auntie for the two remaining puppies, and she really enjoys it too!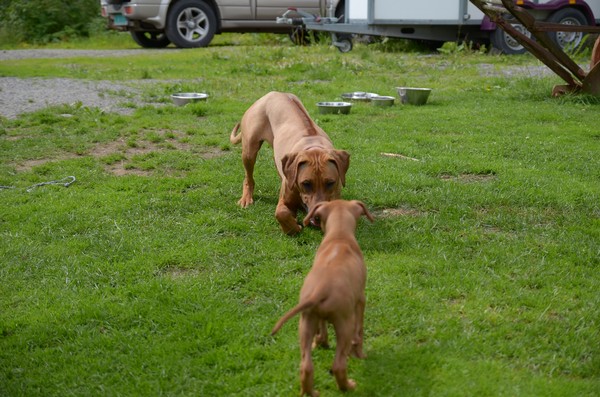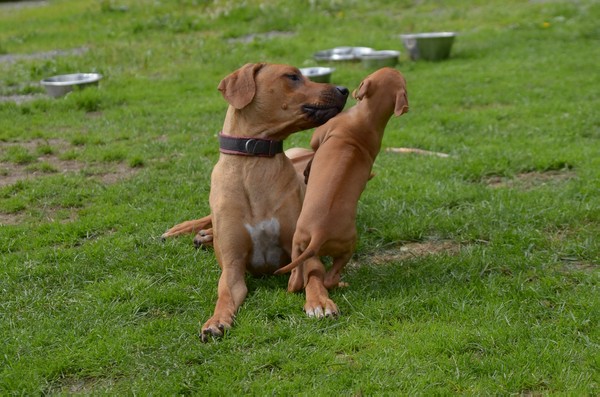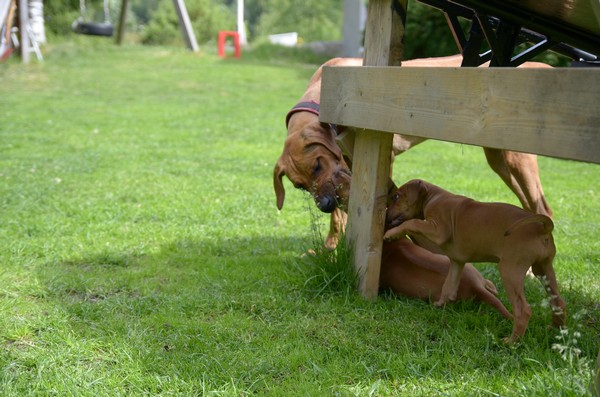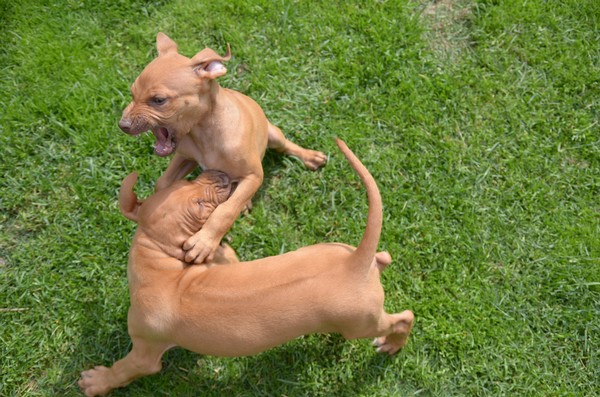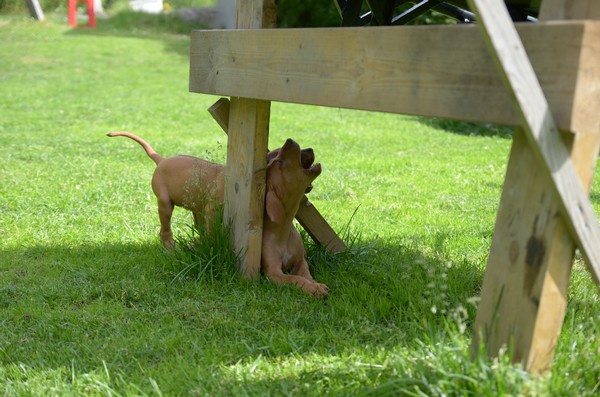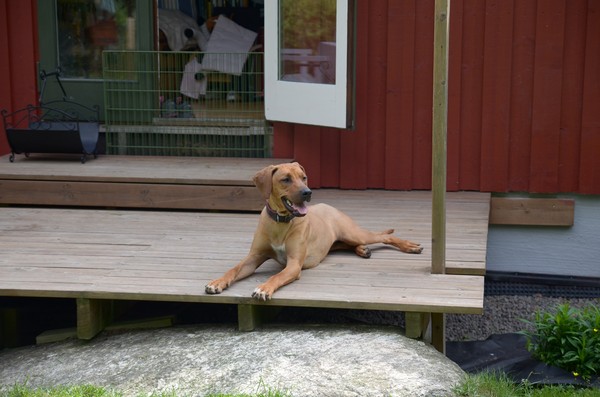 But when the puppies seek out their mother, she is clever and gets some rest ;-)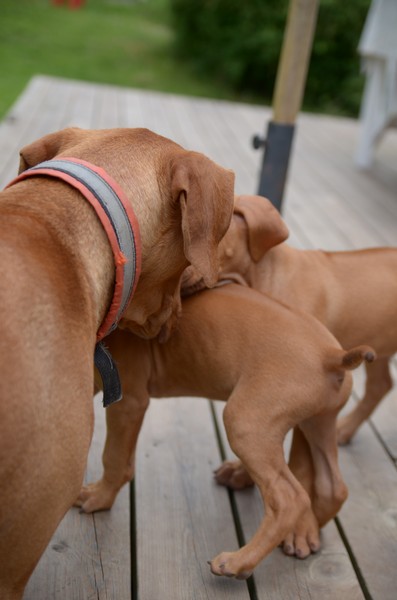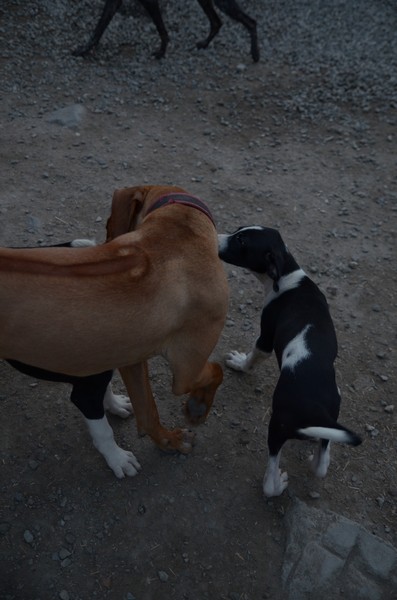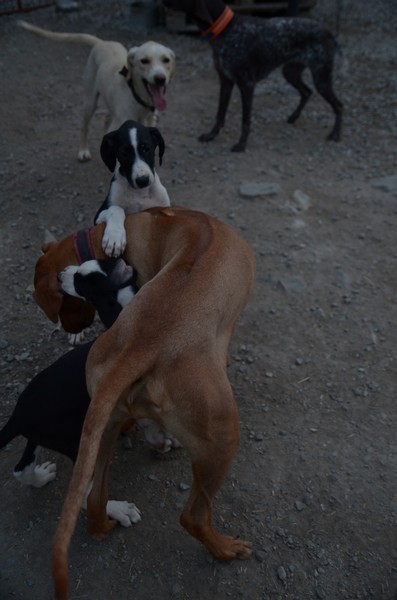 She's also the favourite of the huskypups! The Star-litter loves her.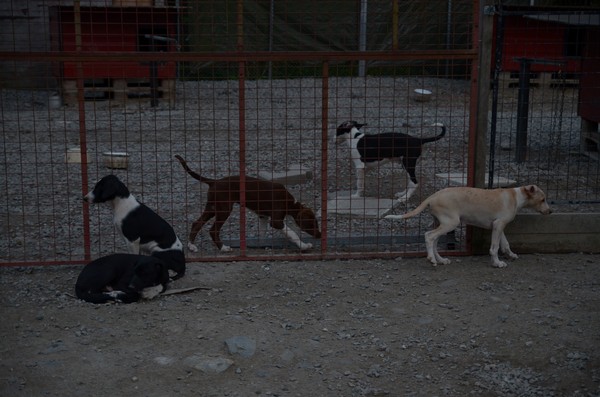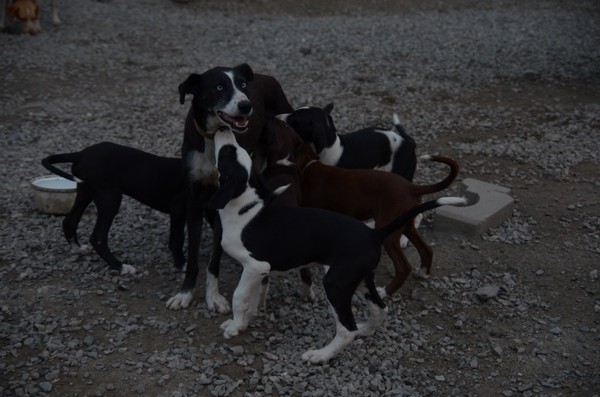 Sirius (laying), Mizar behind him, Capella, Castor and Vega. Bellatrix is missing - she's always out and about!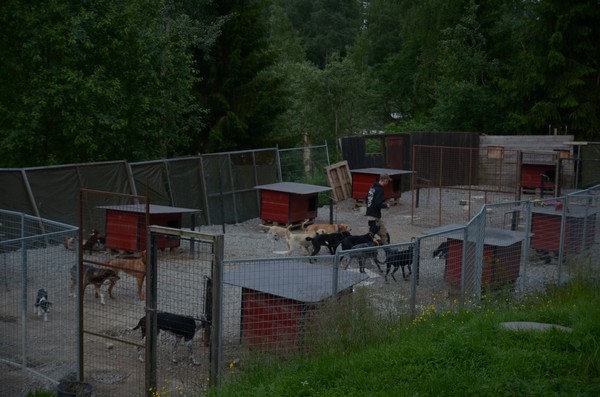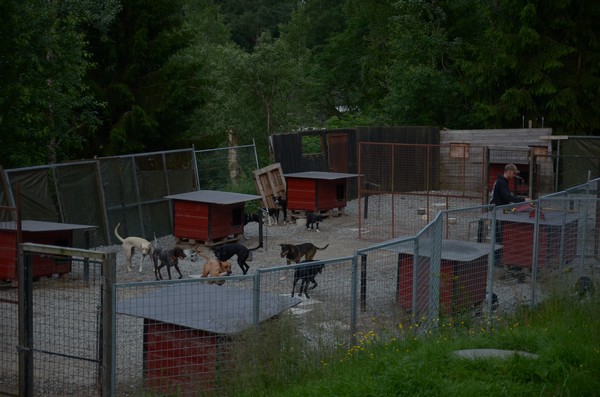 While Bjørn is doing some maintenance work on the dogard, I enjoy this: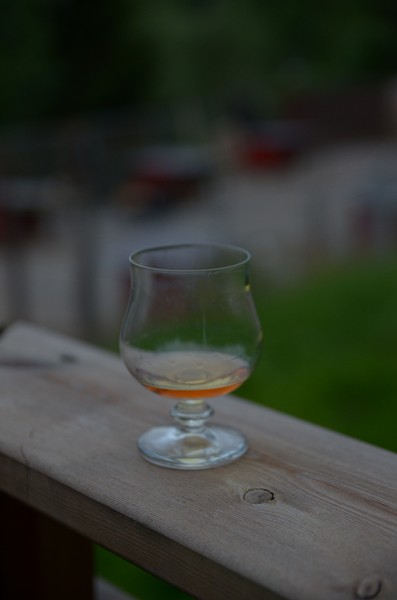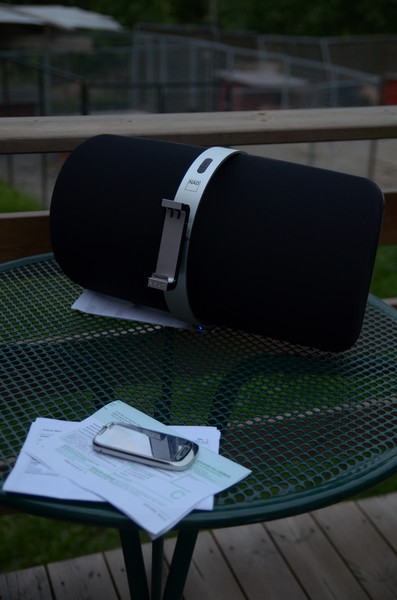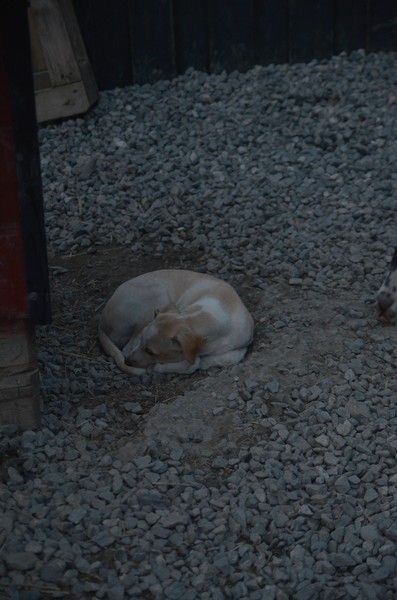 Goodnight! ;-)