Pictures
Showresults
Oppigårdens Rosiga Raisa CV
X
Lövfällans Harrasch
HD-A / AA-A
61 cm, 32 kg
Gunshot proof, eye tested clear
Missing 1P3 upper left side
Tamio was my first Ridgeback and she was more than I ever dreamed about! She was the most curious, courageous, loyal and expressive companion and she was always on top of every situation. These are all traits that she passed on to her offspring, much of the reason she was a very appreciated brood bitch as well as my loyal companion and family member.
She was a small/medium sized bitch with sound conformation. Although sparsely shown she was awarded champion quality from open class two times and her critiques were good. She was unofficially mentality tested with excellent results.
She proved to be a highly succesful broodbitch with 28 puppies from three litters, all of them ridged, only two ridgefaults (single crowns) no DS detected, in general very healthy and they all have great temperament and very nice conformation. Of those who has been x-rayed so far, all has hips and elbows A.
Several of her offspring are winners of Champion Quality and Conformation Certificate from very limited showing!
I really loved her and could not have been more lucky in choosing my first Ridgeback. Thank you Malena and Clas for letting me have this lovely girl of yours, she filled my life with joy and put some grey hairs in my head that I wouldn't be without!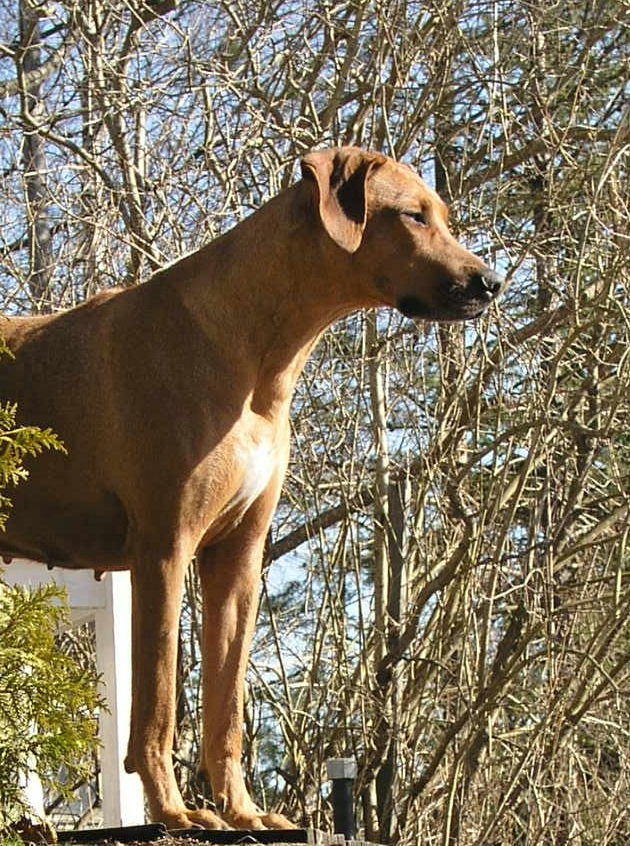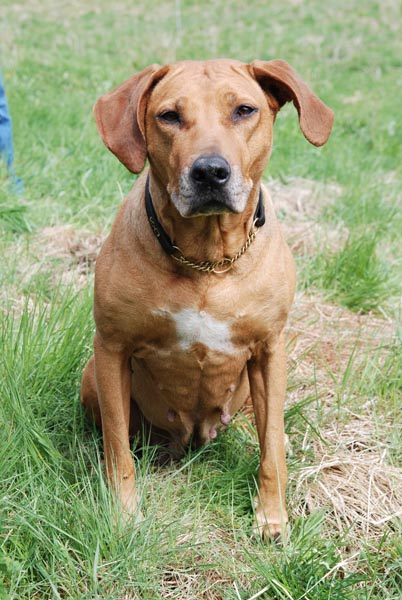 Thank you. For being the one, my loyal companion and guardian, my soulmate, my love.
I miss you and wish you were here, I can hear you behind me when I walk but then I turn around to find no one. It feels so empty without you.
We will meet again in Nangijala my friend.