---
The racedogs:
2016/2017
No racing this season either... We hope that we will have time to focuse on training next year, for now it's just a very expensive hobby ;-) Dogs from us get to race in other teams though, HP Lyng, HP Eik and HP Drama with team Lindahl/Dream Team Sleddogs, and some other dogs on teams around Norway. We are cheering them on!
Sum up for earlier seasons here!
THE TEAM 2018/2019: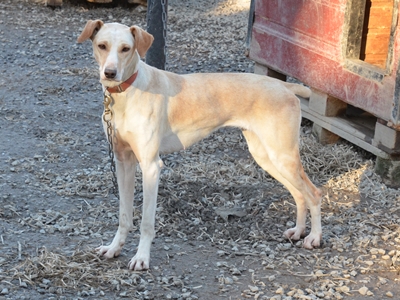 HP Vega 12 (Pluto x HP Dawn) - Vega is a bitch of perfect size, she is super fast but not our most intense puller. She has no limits on speed. Lead dog, but not race leader.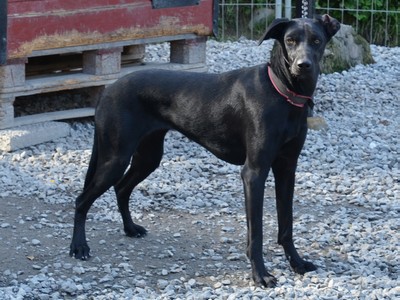 HP Rupi 10 (Fun Racing Brimi X Com) - Rupi is fast. Very fast! Main leader in the 2013 season and onwards. NC 2012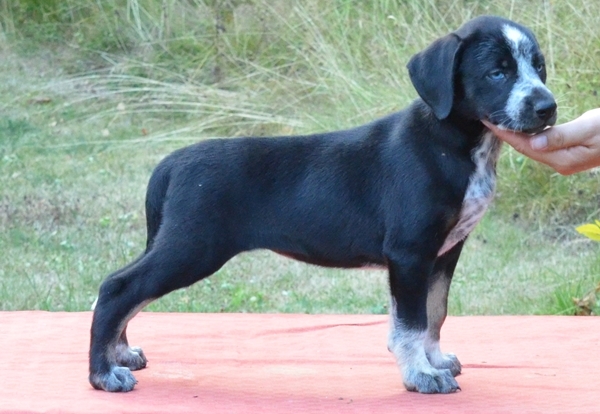 HP Coke 14 (HP Pund x Hexa (Lindahl)) - Coke's name is pronounced Bølla. Just so you know. She is, like her brother, a natural. We love them!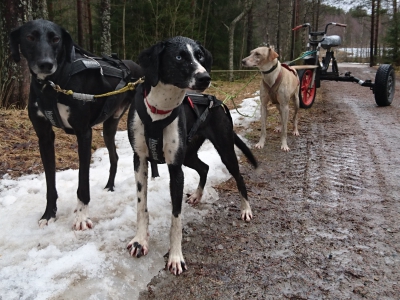 HP Ice 14 (HP Pund x Hexa (Lindahl)) - Ice was supposed to be Kamilla's new lead dog, a replacement for HP Irish, who was a natural born lead dog who, from merely nine months of age, ran in lead trough bad weather in the mountains, and just as well stepped in on Bjørn's team in Norway Trail two years after. Not only did Ice possess the same qualities, she also had a focus, eager and intensity that meant she was born to do something bigger than jogging around in the forest. Bjørn got her back after she was harness broke, and she would have made the race team if the weather had been cooler. She doesn't like warm weather, so next year we'll shave her down and let her live on the couch the whole race season ;-D
HP Ask 16 (HP Nora x Woody (Lindahl))
HP Glen Grant 16 (HP Ice x HP Tamada)
HP Clynelish 16 (HP Ice x HP Tamada)
Lindahls Buddy (17) (Fun Racing Drama x Gunner)
Lindahls Freidig (17) (Fun Racing Drama x Gunner)
Cowboy (17) (Hemmie (E.Ellis) x Salsa (E. Ellis))
---
YOUNGSTERS:
HP Diamant (18) (HP Rupi x Lightning)
HP Rubin (18) (HP Rupi x Lightning)
HP Pink (18) (HP Rupi x Lightning)
HP King (18) (HP Rupi x Lightning)
---
Brood bitches: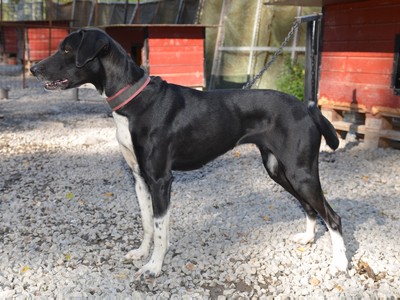 HP Nora 08 (Fun Racing Brimi X Com), 23 kg - Nora has a wonderful athletic build for a sleddog, and is a good leaddog. Fast, hard puller and honest. NC 2012. Two litters so far.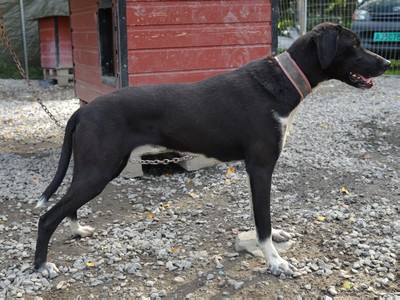 HP Idun 08 (Fun Racing Brimi X Com), 20 kg - Idun is just as nice as her siblings and we expect much from her! She ran both days at Hamar Hundekjørerfestival 2010 and is on the main team without doubt. Pulls hard, runs fast and no trouble with this girl! NC 2012. She was badly injured in 2013 and was retired as a combined sofa dog/extreme sport athlete (her new owner takes her helicopter riding to find snow amongst other crazy things ;-)) One litter, Ringo is on the team.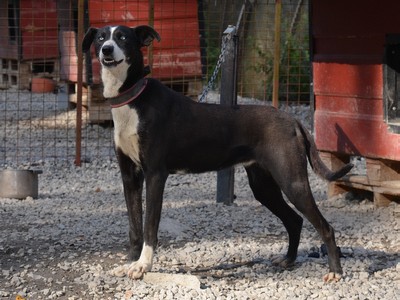 HP Dawn 06 (Rulle X Ninni), 23 kg - Dawn is also from the super combination that has made so many leaddogs and she is no exception. She is extremely eager to start which makes it challenging to find a partner who is tough enough when she starts barking and screaming. NC 2009. Pedigree here. One litter, of which we have Sirius and Vega on the team.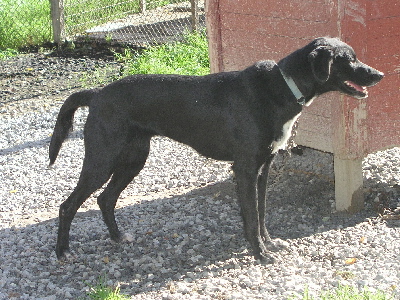 Com 03 (Balder X Svanhild), 21 kg - Com may be small but she compensates for her lack in size by being a hardworking maniac! She's a very good leaddog, doesn't ever question a command as some of our other leaders might do ;-) She was bought from O.J. Dokken as a youngster. NC 2005+2009. Pedigree here. Now living with Bjørns father and is retired from both maternity and race obligations. Three litters, from the first two, all dogs has raced for us.
---
Deeply missed: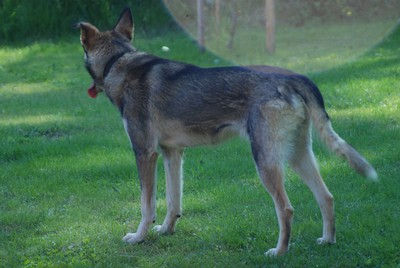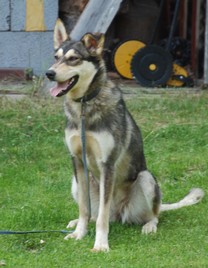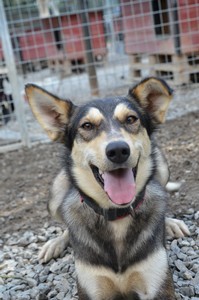 HP Irish (Coffee) 09 (HP Bruno X HP Puma) - Irish and her littermates were made when Baileys tragically died with Kamillas new leaddog in her tummy. Irish was very much a supreme leaddog with all the qualities from Baileys and some extra, leading the B-team into a fourth place in the Norwegian Championships 2012 in the 8 dogs class - with only 5 dogs on the team!! Bjørn lent her for the Norway Trail 2012 and she ran in lead for him two legs of that race as well. But after a series of seisures following a very hot and humid training session later that spring, Irish found her final rest the summer of 2012. She will be sorely missed and probably never fully replaced by any other dog - she was close to perfection for an allround dog. Her siblings confirms the strentght of this litter, as there is close to 100% lead dog percentage in this litter and three of her siblings are trusted single lead dogs in races from young age on. Pedigree here.
Pics of Irish here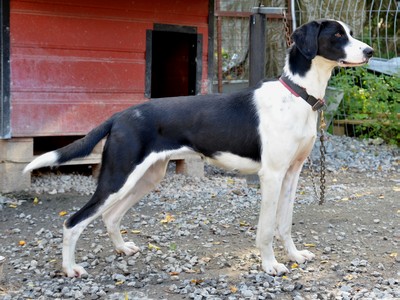 HP Cheetah 07 (HP Tiger x Twist), 25.5 kg - Cheetah is an extreme dog in every way, extremely well built, extremely hard puller and extremely sweet. Cheetah is a great leaddog, ran in lead at the Norwegian Championships 2012. Kamillas favourite ;-) She passed away in her sleep, just weeks short of being mated as our next brood bitch.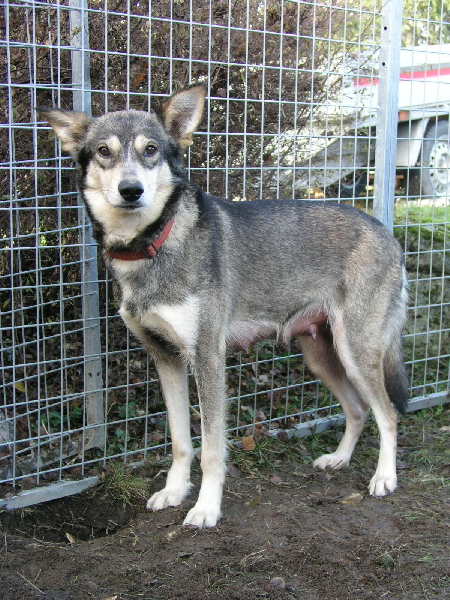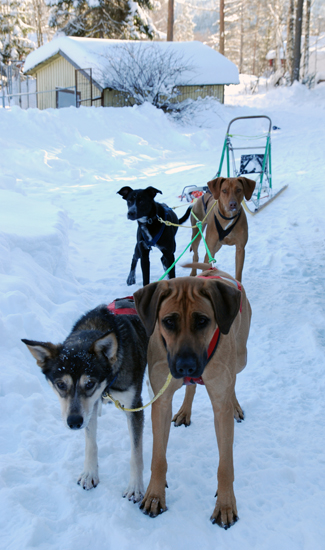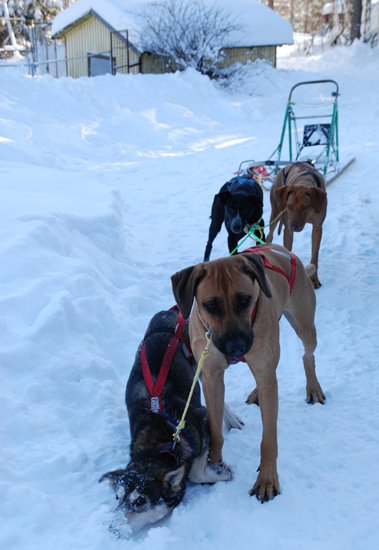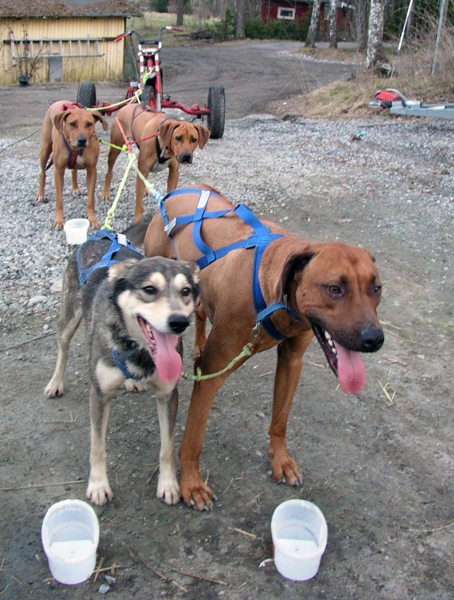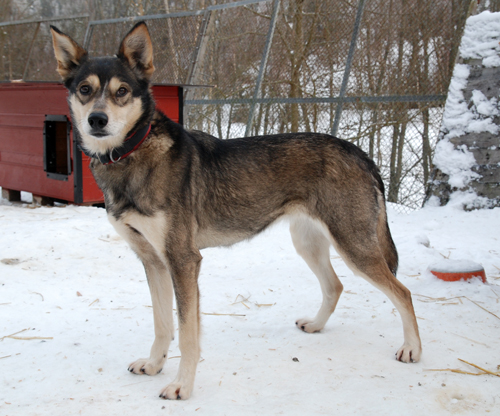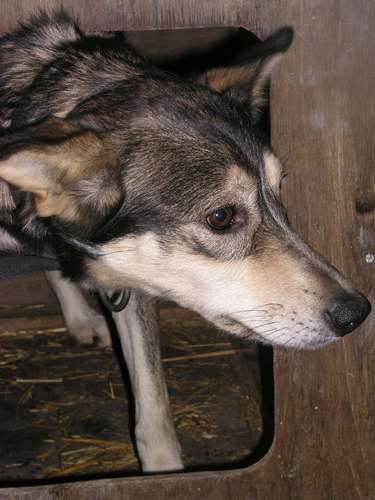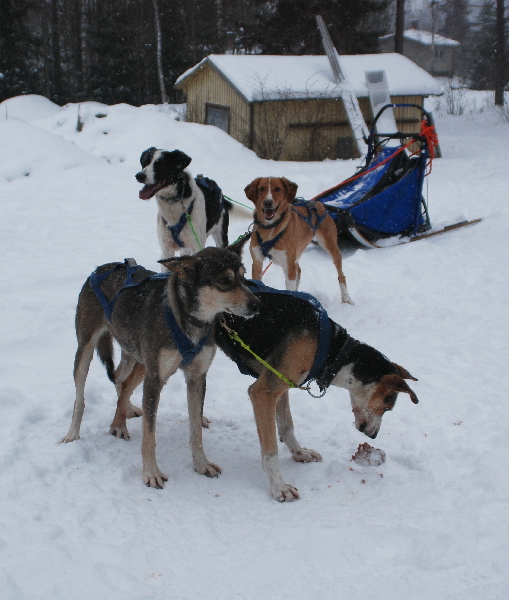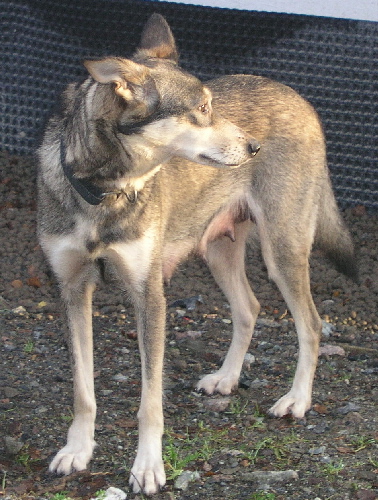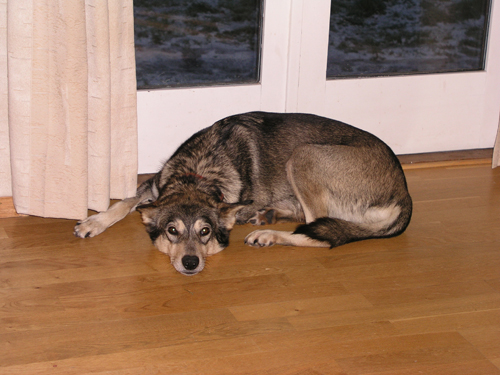 HP Baileys 00 (Mike E.Ellis X Whisky) - Baileys was a good leaddog who raced both middistance and Femundløpet (leased out to Terje Mathisen one season). She was out of a litter of seven, where five were leaddogs, six dogs have been Norwegian champions on different teams, three dogs have both raced mid distance and Femundsløpet and all seven were very good sleddogs, all of them racedogs on winning teams. All in all a highly succesful litter and even further offspring shows great potential. Four of these dogs have been used in breeding. Baileys was injured in January 06 and had her first litter later this year. She was supposed to have her second litter first half of 2009 and we bred her to Brille (Heilemann/Varhaugvik) but only a week later she passed away. Pedigree here.