Approved for animal assisted activity
HD: A/A
ED: 0/0
DM: N/N
EOAD clear
Correct bite, missing 2 x P3 + 1 x P1 upper
At 5,5 months, app 55 cm and 24 kg
At 8 months, app 59 cm and 30 kg
At 9 months 62 cm
At one year, 62 cm, 32 kg
62 cm/35 kg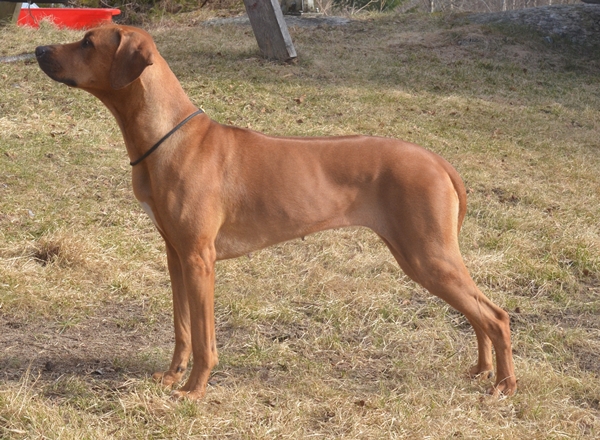 April 2015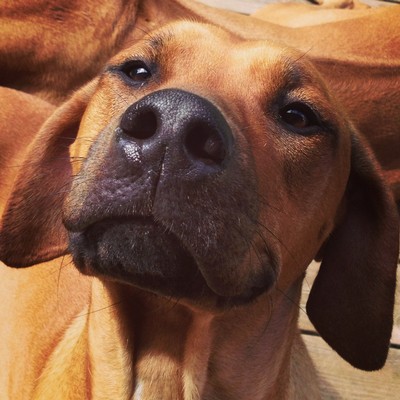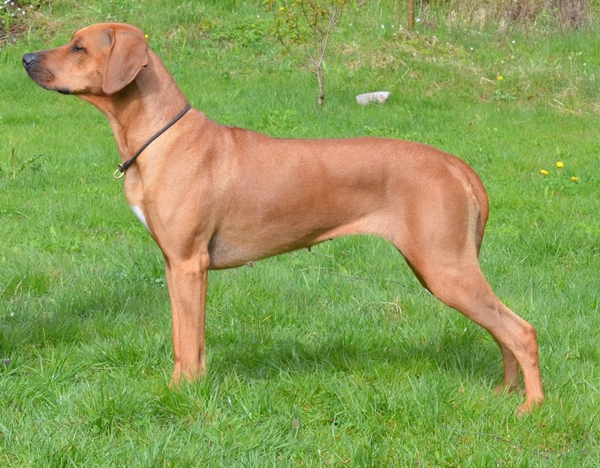 2,5 years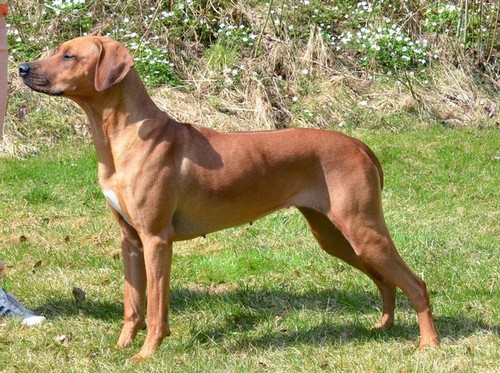 20 months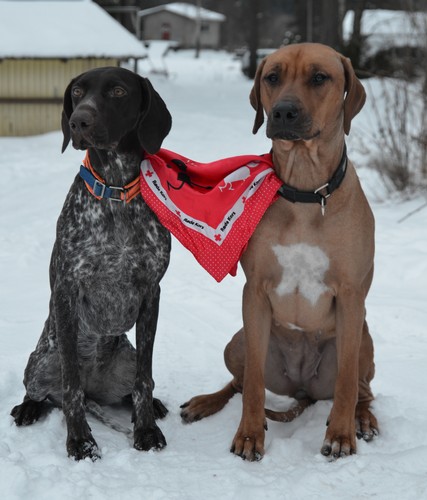 Just approved as a visiting dog together with ZoŽ!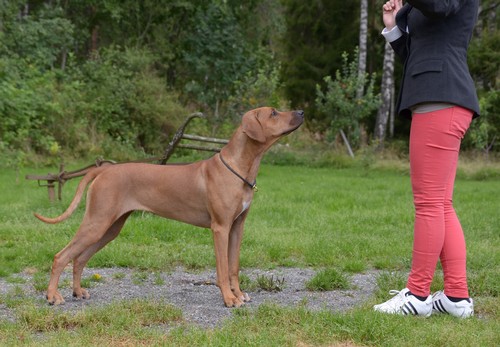 1 year old, just won her first CC!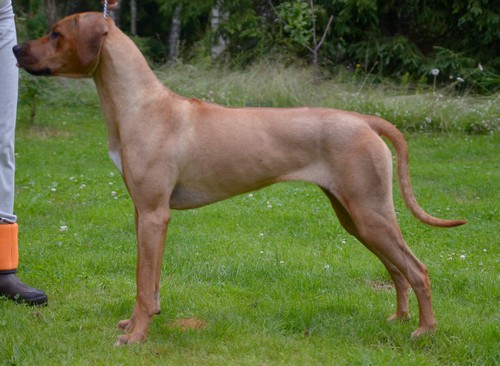 11 months old, July 2012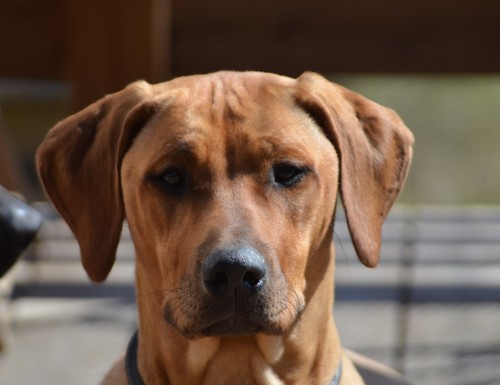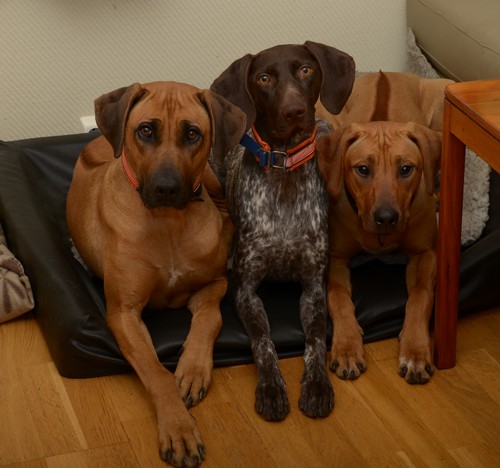 Dhamira, ZoŽ and BB, eight months old.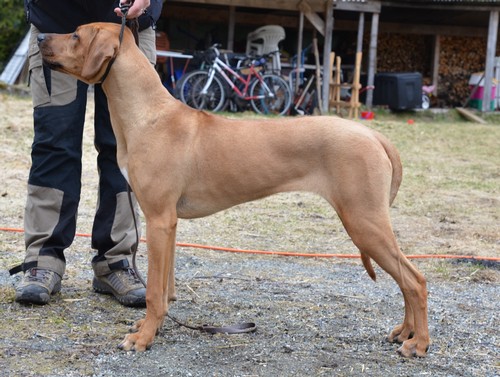 8 months old - skinny and all legs at the moment.. The dog that is! ;-)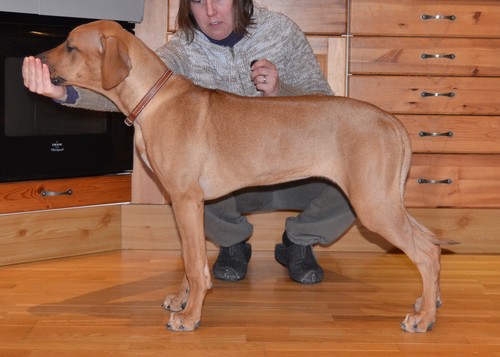 5,5 months old - taken with remote control by myself in lack of photographer... ;-)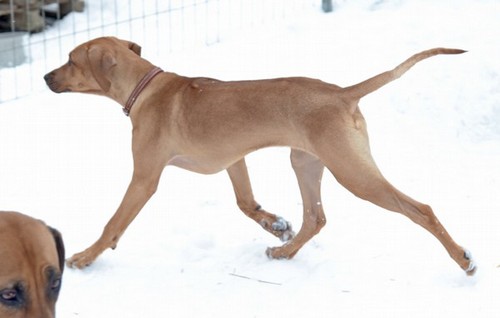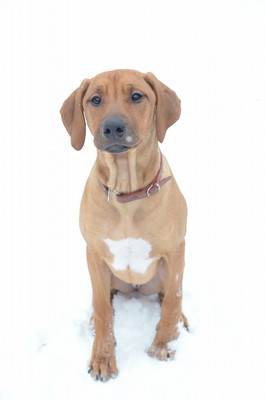 Feb 2012 - 5,5 months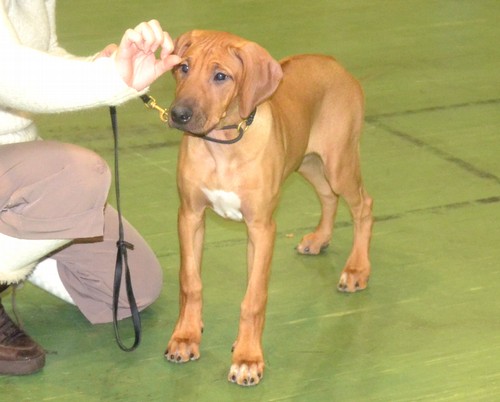 4 months old, at her show debut! Very well behaved, after a mere two days of training!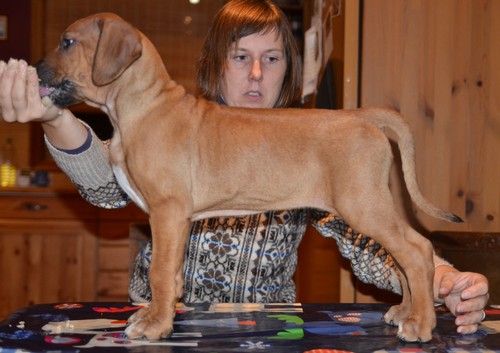 8,5 weeks old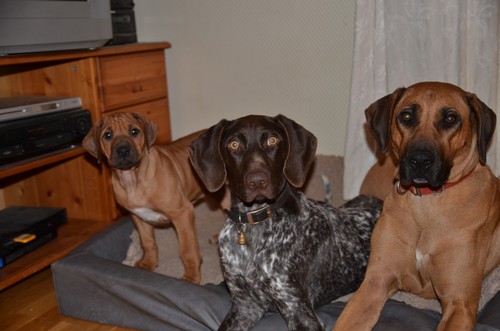 8 weeks old - in her transit home ;-)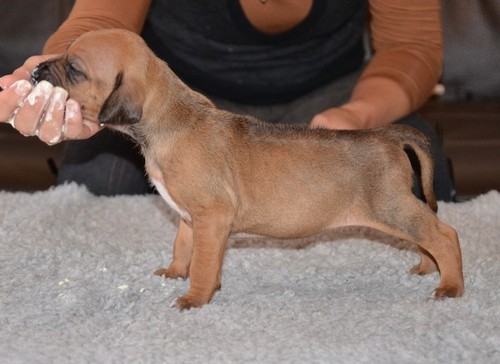 Three weeks old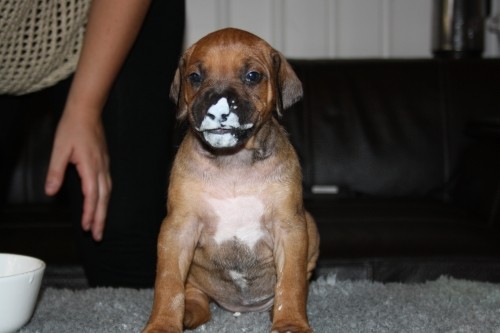 Four weeks old
BB's lovely mother: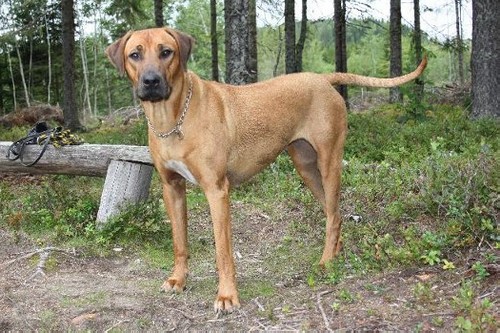 BB's father: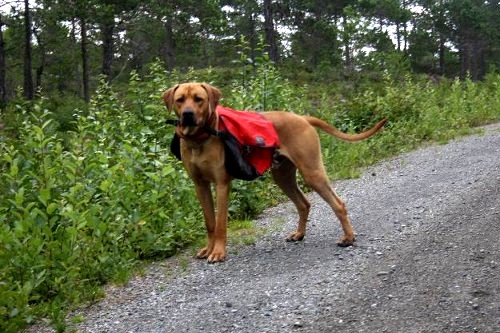 BB is a very treasured addition to our kennel. We love her, she settled in so quickly and is a lovely dog to have in the household, happy, smiling and easy going.
She is a very sociable dog, with both people and dogs. She loves Sunniva, ZoŽ and Dhamira in that order, and food! Her favourite activity is playing with puppies, she's both tolerant and patient, and has stamina for two ;-)And she has the sweetest little quirk - she smiles like a Dalmatian!
At just over 20 months the did her mentality assessment with flying colors - showing that she is a very sociable, happy dog with no persistent fears and balanced aggression and curiosity. She also passed her mentality test at the Antrozoology centre when attending a course to become a visiting/therapy dog.
BB comes from lines very familiar to us, her grandfather on the paternal side beeing Djungelkatten's Wasco da Persbrandt; a dog we have watched as he matured from puppyhood; seeing him father many litters with very few faults, excellent HD and ED statistics and with a remarkable high percentage of offspring doing very strong MH's. We used one of his other sons as sire of the Etoshalitter, so BB is cousin with our Selma.
There are several other dogs in her pedigree that we have a special relationship with, and these are all dogs that have been recognised for their nice mentality and many have we known well. Only to mention a few of these dogs we love to have in BB's pedigree; Soltoppen's Kamili Sacha (Sacha's sister Terra was also a very dear friend of ours, she had a heart of gold), Rex Ventors' Australian liver import Mufudzi Mocha Magic - the gentle giant, JuliagŚrdens Poseidon, Exgate's Odin by Forrest and Masithela's Elan Hintza; uncle of our fantastic B-litter.
We stumbled upon this little charmer when doing a sinus check on the litter, and she stood out as being totally balanced in stacking at three weeks, with tons of self esteem ;-) Hopefully she will be cleared for HP breeding when old enough! She is born in a litter of eleven, where all puppies has show ridges (two minor offset), there were no kinked tails, and apart from a little too much white on a couple of pups, no other faults.
Her parents are both steady, sociable and open dogs, they often join their owner in her work with youths that have of behavioural reasons moved into a supervised home, acting as friends, support, comfort and keepers of multiple secrets for sure ;-)
Her name is derived from her predecessor, our highly beloved first ridgeback Tamio; HasselsnŚrets Norma Jeane Baker. Berniece was Marilyn's half sister, and although these two dogs are not that closely related, we hope there are lots of similarities between them! Kwa Kiburi is Swahili, meaning with the pride or with pride.
October 4th, 2016, BB hastily passed away. It was only a couple of hours from the moment she showed signs of illness until her heart stopped, on the way from one veterinary clinic to a second clinic. She had confounding symptoms, but bloodwork and clinical examinations suggested an infection that caused a problem with her left eye,and heart and intestinal failure.
BB is probably the sweetest and most complete ridgeback I have had the honor to know. A dog with so much courage and confidence, positive energy and an ability to overcome fear that would make any dog of a working breed envyous. Add to that a loving, happy, always smiling personality and you will understand why our sorrow is devastating.
Thanks for making our lives better BB, you made us all love you <3 <3 <3