- norsk tekst her!
Planned Liuwa-litter spring 2016:
We have planned a very special treat for 2016. Our gentle, sweet and easy going Tia (Ridgerules Untold Treasure) has been inseminated with one of our best boys ever - Hunting Prides Amboseli Anansi (12 years). This is really a dream come true - the Amboseli litter combined two dogs with really impeccable mentality, and the 11 offspring really got the best from both parents. Mentality wise, the best lines I could dream of, and I am eternally indebted to Maria who let me use her Akeron for my first litter <3 <3 <3
We are also very grateful to Maria for letting us have sweet Tia, mother to be of our Liuwa litter. When Maria decided to breed Lolita to Leroy, there were so many dogs in that pedigree famous for their mentality, and so I just couldn't let the chance pass. Leroys father, Argos, was a stud I really wanted to include in my breeding for years (he was actually reserve for my Amboseli litter!), and Lolitas father Navy, father of my Hwange litter is a dog with a soul and heart bigger than his body (which is quite a lot, as he is a big boy!). Leroy's mother Winna was sister of Wasco, a famous dog who threw his great mentality in generations to come (he was grand sire to my Etosha litter, and he is grand sire to our beloved BB).
Tia is probably the calmest, gentlest and sweetest soul I have known. She has never destroyed anything, not even as a pup and she likes to have her nails cut, contrary to all other ridgebacks I've had.. She was born an old soul! When she moved to Norway, at a little over 2 months of age, she preferred to sleep inside on the comfy cushions, even if the rest of the family, both humans and dogs, were outside in the warm summer evenings. She is very affectionate, very kind and very lovable. Not the bravest soul, but very unafraid. She reminds me in many ways of my Bwindi litter - big, gentle dogs, with big hearts and a bit less courage than you would imagine by their bomb proof nature. Tia spent a lot of time with her aunt Hija and owner Linda as a puppy/youngster, in order to let her learn new things without pack leader Dhamira by her side at all times (something that has been a problem earlier, due to Dhamiras dominant role and the fact that she is on top of every situation - always). Unfortunately, what I never saw coming, was that Tia fell in love with Linda, (and vice versa...). This ruined her BPH, as well as her MH, as she had absolutely no interest in checking out the events at the field/track, just took every chance possible to try to find Linda or jump into the car (the track was situated directly by the car park unfortunately). I didn't realize it then, but only short after, when she just made it clear to us that she wanted to move to her soulmate Linda, by refusing to eat when they were apart and choosing Ford over Suzuki EVERY time (which is clearly not very rational! ;-D)
Tias strongest sides are that she finds very few things intimidating. She is not afraid of any sounds, moving objects, walking on unstable materials, or most life throws upon her. She loves the majority of people, and most people love her (including all my puppy buyers for the Jozani litter, who all wanted to bring her home more than they wanted a puppy ;-)) But, as with my Bwindi litter, she is not very courageous or curious, and she finds lack of facial expression a bit intimidating. She has more guarding instincts than the Bwindi's but otherwise they are very similar in personalities.
She is a pretty dog too, on the larger side of the standard (66/38), with very balanced outline and details. She has been to two shows in her life, placed in large classes and awarded CK.
We'd love to see her qualities combined with the super personality of Anansi! Anansi was the male pick of the Amboseli litter. He stood out even as newborn, with darker coat, muzzle more black and a very outgoing personality all the way. He still is both handsome and charming as a 12-year old, happy, active (still chasing his tail and jumping around when he is bored or wants to get something going), loving to all dogs, people and animals, and has been healthy all his life. The Amboseli litter was a great litter, with no fears, high on curiosity and courage and extremely confident dogs.
We can't wait to see what the future holds, and if everything goes as planned, the puppies will be born early January with delivery a couple of weeks before Easter <3
12 lovely puppies born 5th of January! 8 boys, 4 girls. One ridgeless boy, no other faults found as of one week of age.
Photos: Ind 1 week
Stacks: 3 weeks 4 weeks 5,5 weeks
Phone: +47 97 12 35 35 or mail: kennel@hunting-pride.com
Hunting Prides Amboseli Anansi
INT NORD DKUCH FIN S V-01 WW-02 Rex Ventors Akeron
S FIN UCH Djungelkattens Imbue Ridged Isak
NORD INT UCH SV-97 NV-98 FINV-98,99,00 Bearstar Diamond Willow
Hasselsnårets Norma Jeane Baker
Lövfällan's Harrasch
Oppigården's Rosiga Raisa
Ridgerules Untold Treasure
SE VCH Prästen's Le Roy Light of Argos
SE VCH NO VCH NORD UCH INT UCH Dea Decora's Argos
SE VCH Djungelkatten's Windflower To Priest
Eyes Catcher Out of Africa
N SE UCH Rijstone Aussie Rules
Victoria Falls Out of Africa
Anansi: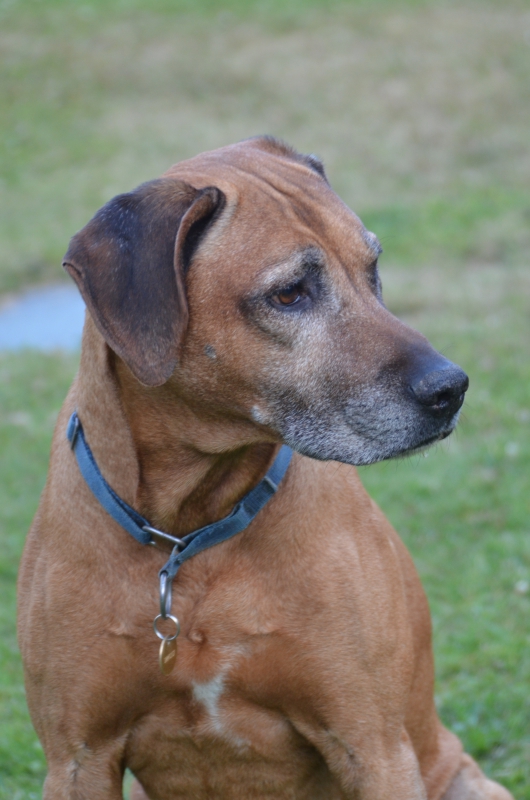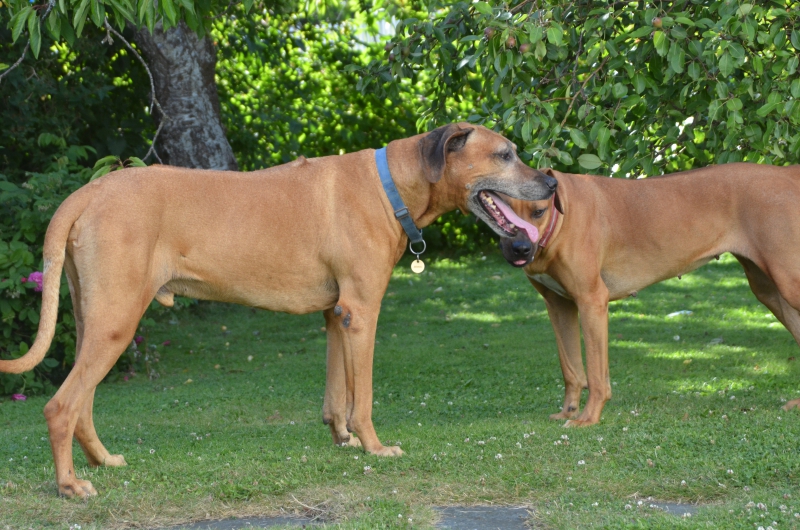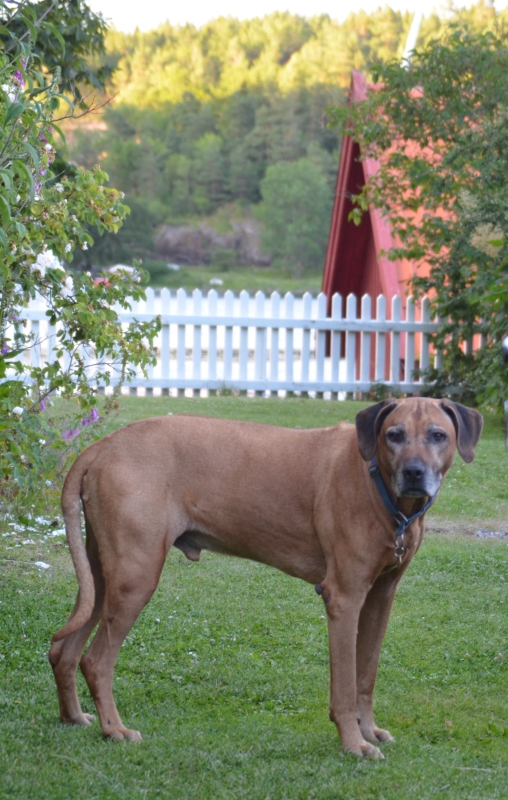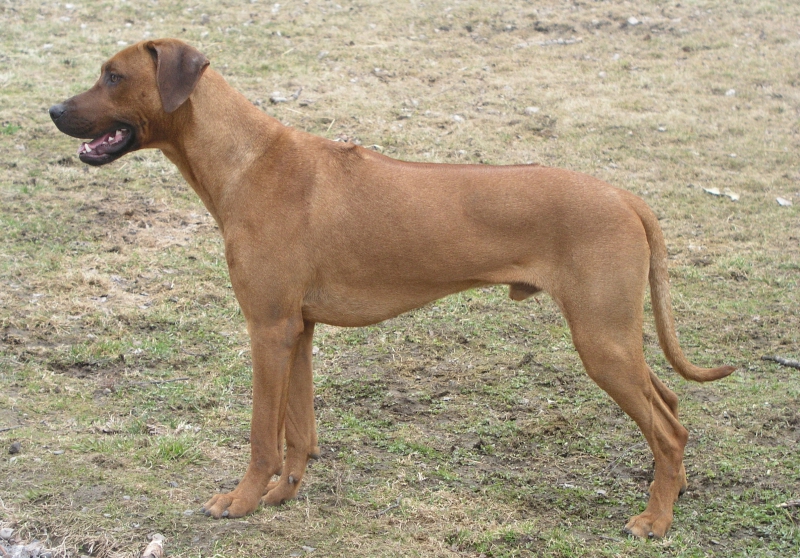 Anansi as a young boy, 2005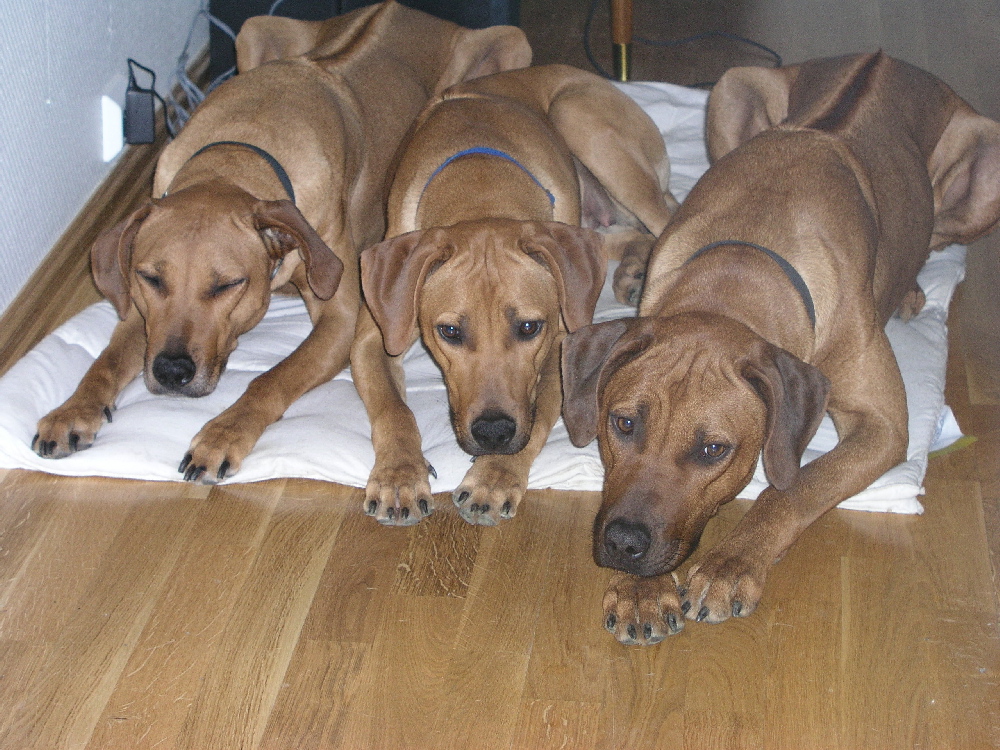 Anansi with his sister Aisha and mother Tamio, 2006
Tia: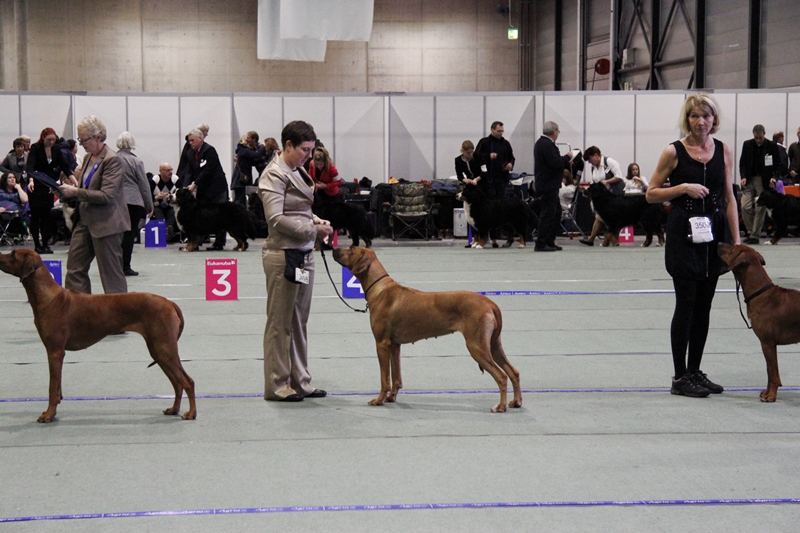 Tia at Nordic winner show 2014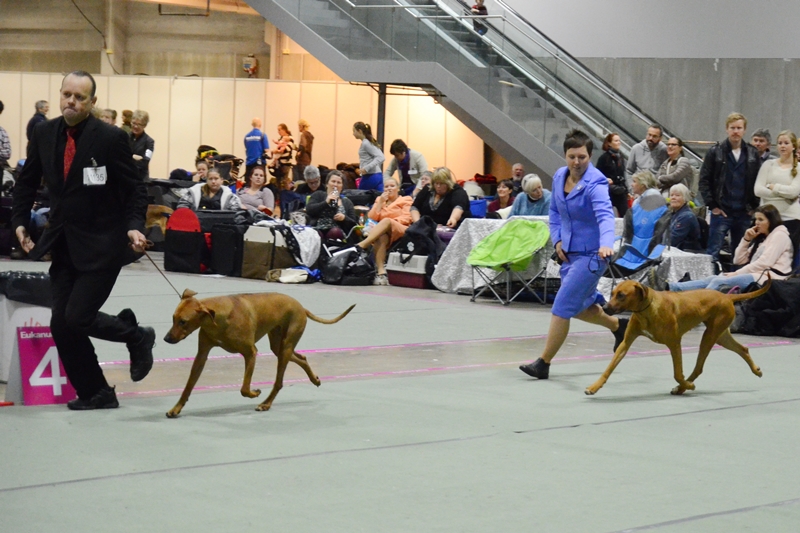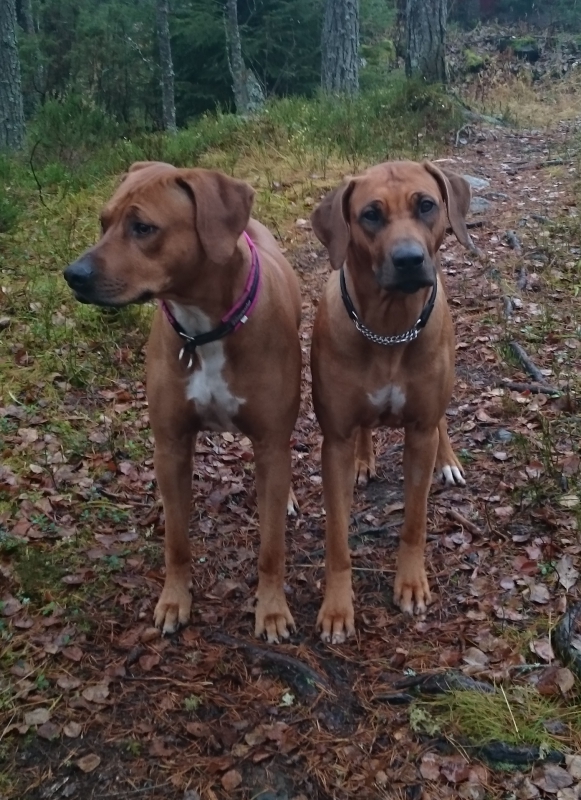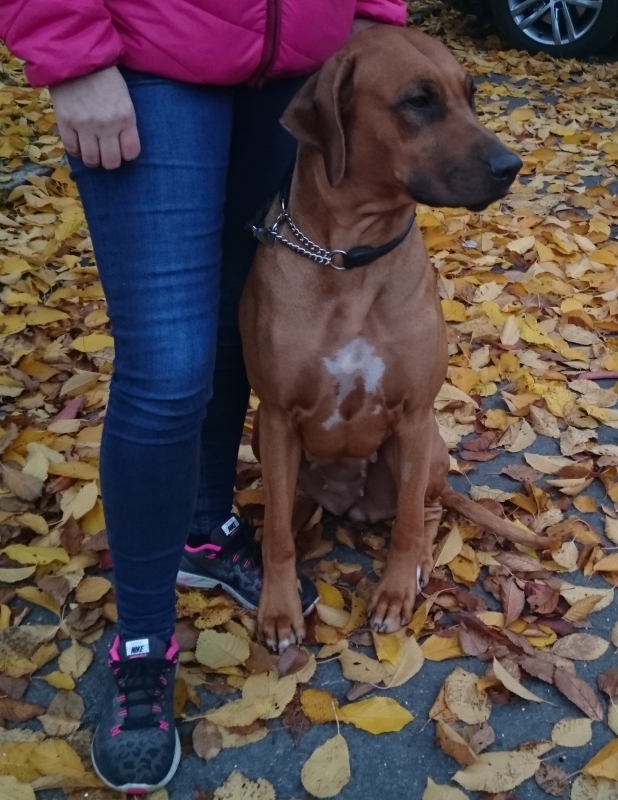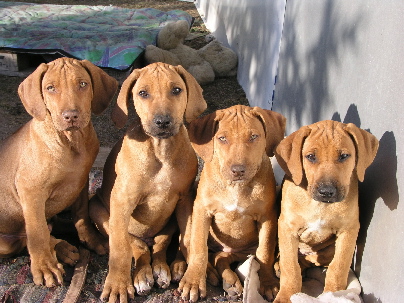 Phone: +47 97 12 35 35 or mail: kennel@hunting-pride.com
If you have entered this page through Google or other search engines, use the link below to get to our mainpage and have the full menu of choices.